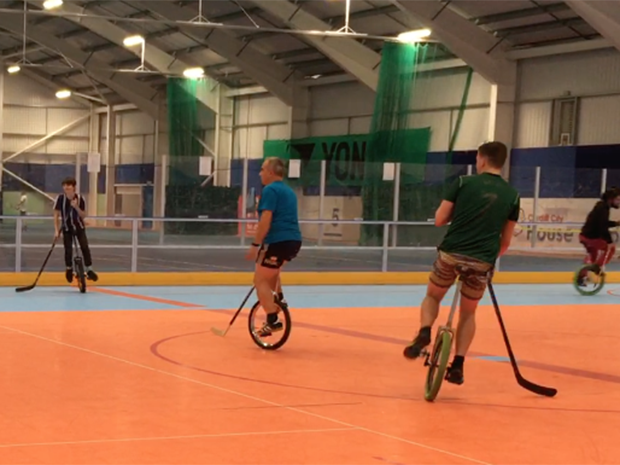 CARDIFF Unicycle Hockey have withdrawn from the United Kingdom Unicycle Hockey League to increase the sport's competitiveness in Wales.
Lewis Smile, a club instructor, said: "It's our intention to model the club, and a Welsh league, on the German cooperative format.
"Although we want to compete in tournaments at the highest level, we want our immediate focus to be on increasing membership and getting more people involved in Wales."
The club, which was re-formed in February, previously existed purely as a unicycle hockey club but its focus has since shifted to teaching people how to unicycle.
Membership now sits at over 50 and weekly turnout figures have increased twofold.
These are encouraging signs as the club looks to create enough teams to get the Welsh league up and running.
Despite the shift in focus, Cardiff Unicycle Hockey still boast the record of being the best team in the United Kingdom.
They won the Unicycle Hockey Group B tournament in the European Championships Unicycling 2017 held in the Netherlands. Under the name The British, they represented the whole of the United Kingdom.
Club organiser Liam McNally said: "EC Unicycling was a great experience, especially with all the changes that are going on at the club. We want to do even better next time. Winning Group B was fantastic but we want to be up with the best in Group A. Hopefully the growth in membership will have a knock-on effect."
Cardiff Unicycle Hockey train every Sunday from 8pm at House of Sport, Leckwith. Training consists of 45 minutes of unicycle practice followed by 45 minutes of unicycle hockey.
The sessions cost £3 per person and can be booked here.