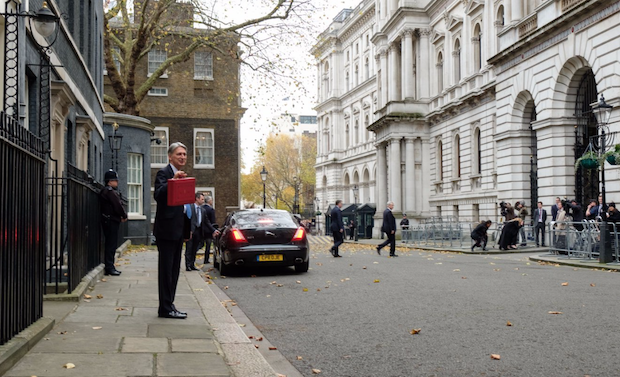 THE Cardiffian has been out and about to find out what Philip Hammond's second budget means for the people of the Vale of Glamorgan.
The key points of the Chancellor's speech were:
Stamp duty abolished for first-time buyers on properties below £300,000.

Devote £44 billion to constructing 300,000 homes per year by the mid-2020s.

Rises in personal tax allowance (£11,850) and the higher rate threshold (£46,350).

Freeze in alcohol duty, but a new tax on high-strength "white ciders".

Increased tax on diesel vehicles from April 2018.

Removal of the seven day waiting period before Universal Credit payments.
To most commentators, the stand-out theme in the Budget was housing.
But Stuart Jones, who retired four years ago and now lives in Culverhouse Cross, does not believe it is an issue among Vale residents.
"There's all this talk of a 'housing crisis' in the papers. Does it seem like that across the Vale? Probably not," he says.
In one sense, Mr Jones is correct. More than 60% of houses in the Vale are privately-owned, a figure in line with UK-wide trends.
What's more, the number of empty houses in the Vale is among the lowest in Wales. In 2016, just 689 homes remained empty for more than six months.
According to the Office for National Statistics, Vale homeowners tend to be middle-aged or elderly. Mr Jones brought his house with money from his company pension account.
This trend informs Vale Council's Aspire 2 Own initiative, the launch of which prefigured the Budget by a whole year.
In partnership with the Welsh Government and regional housing associations, the scheme allows young first-time buyers to purchase homes on a shared equity basis.
For instance, Danielle Lewis is only paying 70% of the mortgage on her house in St. Lythan's Park, Wenvoe. The remaining 30% is covered by her housing association, United Welsh.
Ms Lewis, who is in her early 30s, is supportive of Aspire 2 Buy – not least, she says, "because I can now gain some independence, and move out of my parents' home".
The Welsh Government must decide whether to continue this policy when housing becomes a devolved issue in April, 2018.
In Barry, head barman Matthew Nicholas is busy changing barrels in the bar of The Ship. He feels strongly about the changes to the alcohol and fuel duties.
"This freeze on alcohol duty is essentially a stealth tax, as the new white cider levy will outstrip any savings from that. It's what all the people in the industry are saying," he asserts.
"And don't even get me started on diesel. I drive a diesel. Before, you had all the politicians actively telling us how great diesels were. Now they want to tax them!"
An estimated 44% of vehicles in the Vale are diesel. That means 30,846 car owners like Mr Nicholas potentially in line for a tax hike.
On the other side of Barry, a stream of people trickle in and out of the job centre on Holton Road, yet the proportion of Barry and Vale residents claiming out-of-work benefits is lower than that for Cardiff and Wales.
One of those in the trickle is a woman coming to get Universal Credit. She does not want to be named, but recites at length the bureaucratic vagaries and delays that have become synonymous with the benefit nationally.
In the face of much condemnation from opposition politicians, the Chancellor has removed the enforced week-long waiting period.
"It's not much when everything else – buying food and paying bills – is so hard, says the woman at the job centre.
Critics of the Westminster Government in Wales – including the Vale's own Jane Hutt – have often accused it of divisively playing to "two nations".
Looking at the impact of the Budget, it appears one can talk also of two Vales.