Public Health Wales confirmed there are now 15 cases of Coronavirus in the country.
The number of Coronavirus cases in Wales has more than doubled overnight.
Yesterday's 3 pm statement from Public Health Wales said the number of cases in Wales remained at six but overnight the Chief Medical Officer announced this figure had risen to 15.
Five of the patients are from Neath & Port Talbot, two are from Carmarthen and the other two from Cardiff and Swansea.
The new patent from Cardiff may be a worker at a Sky call centre in the city.
Yesterday afternoon Sky released a statement to CJS News saying:"We can confirm that a Sky colleague in our Cardiff contact centre has been diagnosed with COVID-19 and they are self-isolating at home. Protecting our people is – and always will be – our top priority and so we are closing the contact centre today and sending everyone home as a precaution. We're contacting anyone who has been in contact with our colleague and the centre itself will be deep cleaned before re-opening on Thursday."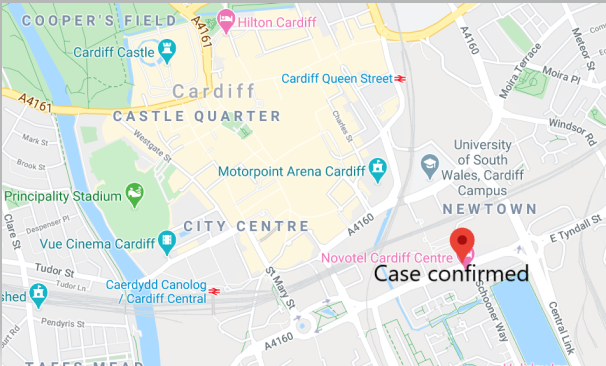 The Welsh Ambulance service have said their is currently delays on the 111 service and to first check the online symptoms checker.
As concerns over the spread of the virus grow, some businesses in Cardiff have started asking people in Cardiff to use contactless payments instead of handing over cash.
Public Health Wales will be giving an update at 3 pm.