A petition has gone in front of the Welsh Assembly Petitions Committee this morning, calling for it to be made illegal to give out goldfish as prizes at funfairs. It was submitted by Holly Homer, who works in a pet shop in Barry, and collected 2,416 signatures.
She started the #OperationGoldfish petition presented today, with help from her late grandmother – Dilys Colbourne, who was secretary of the Citizen's Action Group – after she recognized the problem in her hometown of Barry.
"The majority of people when we tell them it's still happening are surprised; we hear 'I thought it'd already been banned'!"

Holly Homer, #OperationGoldfish activist
She says most people aren't prepared for the responsibility of looking after the fish, which contrary to popular belief, have long memories and can memorise faces. The fish can live up to 25 years and grow to 40cm yet Holly is concerned most people usually aren't able to provide a good home for them.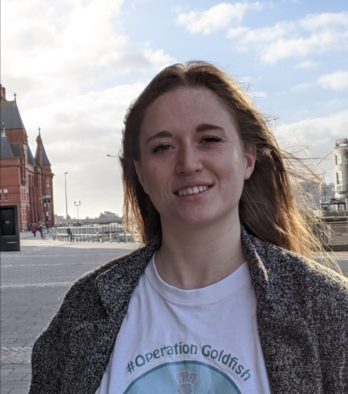 But while some have welcomed the petition, others, like Dean Deakin, have said that a ban would harm a traditional industry.
Mr Deakin is the chairman of the Showman's Guild, which represents travelling showman and stalholders at funfairs. He thinks the guild is already doing enough to protect the welfare of the fish.
After several local councils, such as those in Caerphilly and Newport, backed a ban on goldfish as prizes in fairs on council land, Mr Deakin says that he's happy to work with local authorities to find a compromise.
"We're happy to work with any councils; if it comes to showmen having to sit a course and be advised by the RSPCA … then they'd have the knowledge that only the people who've got the paperwork are working at the fairs that they're allowed to."

Dean Deakin, Chairman of Showman's Guild of Great Britain
The petition will now go in front of the Wales Animal Health and Welfare Group, and will be back on the agenda in the future.