Winds of 90kph are set to hit Cardiff later today as Storm Gareth moves over Wales.
The Met Office has issued a yellow weather warning from lunchtime today until tomorrow, which means is likely to impact travel, with the worst weather expected overnight.
Cardiff Airport has also had difficulties, with flights to Edinburgh and Belfast being delayed.
There are minor delays on the railways. You can see the latest here 
On the roads in and around Cardiff there are a number of delays. You can stay up-to-date on the latest via the Welsh Government's traffic information service. 
Boat trips between Cardiff and Penarth today have been cancelled.
Tonight:
"Turning very windy again this evening with gales around coasts and hills, perhaps severe in the northwest. Showers will be heavy and frequent with the risk of hail and thunder. Minimum temperature 4 °C" (Met Office)
Tuesday 12th March No service today due to high Taff river flow (100 tons of water per second and rising ) Sorry for any inconvenience caused. @VisitCardiff @visitwales @cardiff_castle @buteparkcardiff @VisitCardiffBay @ruthwignall (Please keep looking for those sunshine symbols) pic.twitter.com/9Hrdbk9bEV

— Princess Katharine (@CardiffBoat) March 12, 2019
Morning all. Heavy rain across Wales and northern England, spreading southeastwards, with gusty winds. Turning very windy later, with severe gales in the northwest. Adam and Kayleigh today answering your tweets. https://t.co/cQSfu1VDbo pic.twitter.com/oLpAxcfrxk

— Met Office (@metoffice) March 12, 2019
Rugby big screen plans scrapped because of the weather: 
Rugby fans will be disappointed to hear that there won't be a big screen in Cardiff this Saturday. The plan was called off because of forecast bad weather; heavy rain is expected in the city.
In 2005, around 250,000 people came to watch the Grand Slam with many watching it on the big screen.
Great day. I was at home in Warwickshire on the morning of the match and decided last minute that I couldn't miss it so raced back to Cardiff to watch it on the big screen. Got very drunk and a bit sunburnt.

— Lloydy (@Lloydyy22) March 11, 2019
#GarethGale
The fact the a storm with a 'Welsh name' has hit Wales hasn't gone unnoticed on Twitter. People are seizing the opportunity to talk about Welsh football superstar Gareth Bale: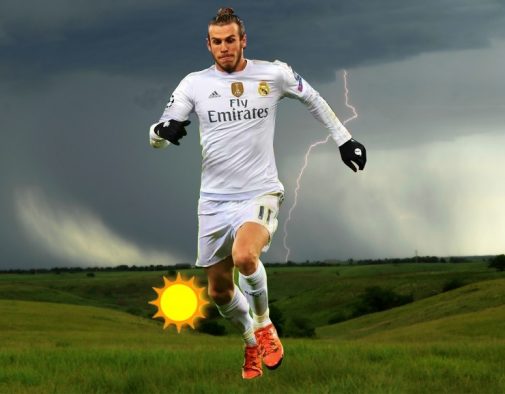 Just so we're clear this storm is called #StormGareth so it's essentially Gareth Gale #garethgale pic.twitter.com/YjTa6TaQtf

— Rish (@TheRealRealRish) March 12, 2019
This morning: 
Commuters have had lots of disruption after the eastbound carriageway of the M48 Severn Crossing was forced to close.
There were delays on the M4 around Bridgend this morning.
People aren't keen to brave the outdoors:
Attn colleagues: today I am WFPCNO (Working From Parked Car Near Office) #StormGareth

— sara huws (@sara_huws) March 12, 2019
What does a yellow weather warning mean? 
According to the Met Office website 
"Yellow warnings can be issued for a range of weather situations. Many are issued when it is likely that the weather will cause some low level impacts, including some disruption to travel in a few places. Many people may be able to continue with their daily routine, but there will be some that will be directly impacted and so it is important to assess if you could be affected. Other yellow warnings are issued when the weather could bring much more severe impacts to the majority of people but the certainty of those impacts occurring is much lower. It is important to read the content of yellow warnings to determine which weather situation is being covered by the yellow warning."