Wales will face Italy away in Rome tomorrow in the second round of the Six Nations, after a late win against France last week.
The Welsh team are on a 10 test match winning streak. A win in the Stadio Olympico will see them equal their greatest ever winning streak between the years 1907/1910.
Coach Warren Gatland has made 10 changes to the team, which has drawn some criticism. This includes former England player Matt Dawson who believes the Kiwi is prioritising the World Cup in Japan over the Six Nations.
Talking to the BBC, Gatland said: "I've never been a person who has worried about external influences.
"People can say, write or imply whatever they like.
"It doesn't change the fact that we've been put into a role to make what we think are the best decisions."
The changes include making Jonathan Davies the skipper and putting Alun Wyn Jones on the bench.
Four players will earn their first caps for their country tomorrow. The new players are scrum-half Aled Davies, flankers Thomas Young and Aaron Wainwright and winger Jonah Holmes.
Italy have made two changes, bringing in Edoardo Padovani and Nicola Quaglio.
Italy have lost the last 18 Six Nations matches which makes a tournament record.
Meanwhile in Cardiff, fans from both sides are looking forward to the match.
Francesco Furci moved to Cardiff from Sicily 18 years ago, and now owns Caffé Fragolino in Llandaff. He told CJS News he'll be cheering on Italy, but his wife Sion is supporting Wales.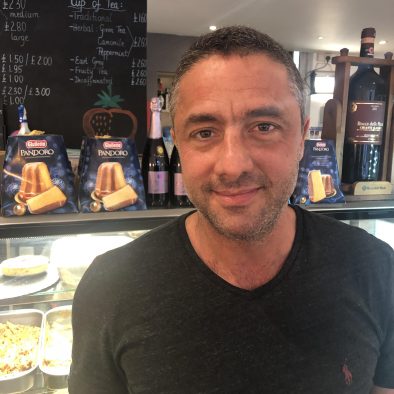 He says rugby has become more popular in Italy,
"When I was young no one played rugby in school, it was all about football. But now all the young kids start to play rugby so it's easy to find good players."
Wales are the favourites going into the game as they haven't lost to Italy since 2007.
Kick off will be at 4:45 tomorrow afternoon.