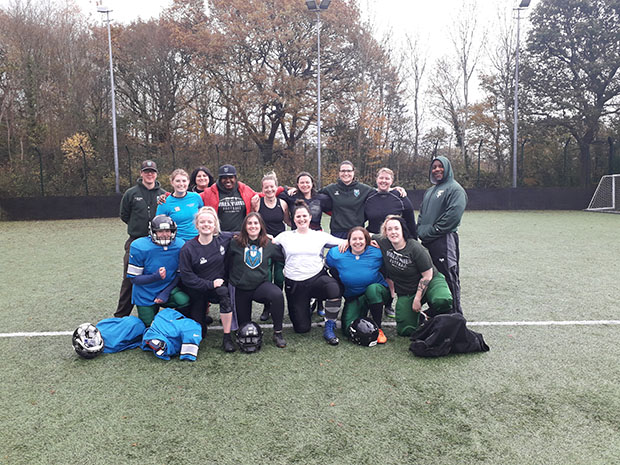 Cardiff Valkyries hosting rookie days ahead of new season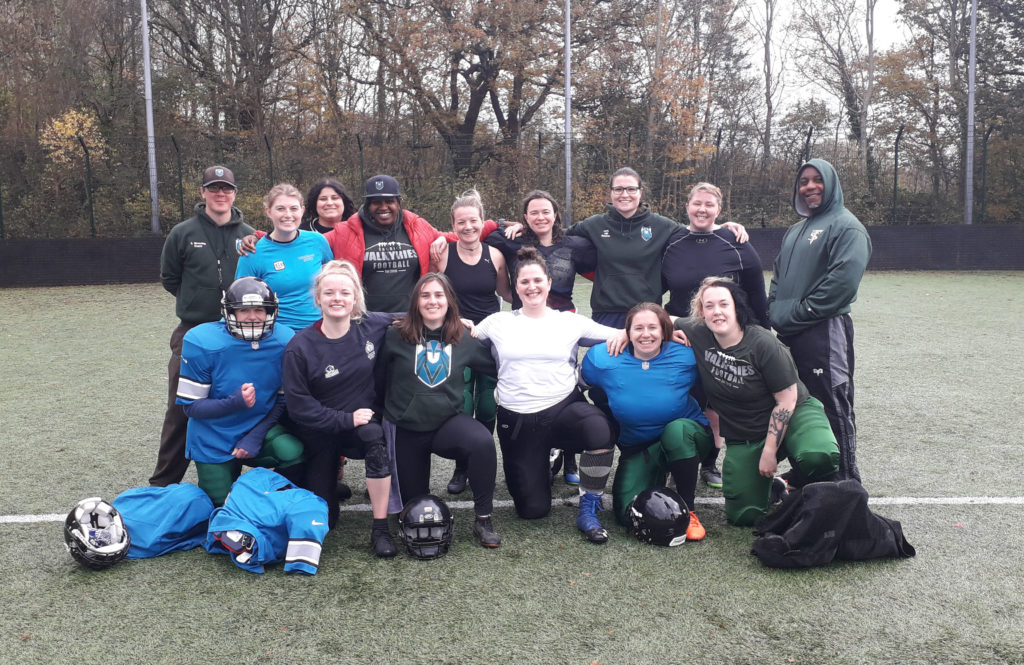 THE first and only female American football team in Wales is facing a challenge in getting women "of all shapes and sizes" to join.
The Valkyries have 22 players on the books so far but are hoping to grow by holding rookie days for women who have never played before.
The team was formed in 2016 and competes in the full-contact women's seven-a-side Sapphire Series against Leicester Falcons and Cheshire Bears.
Pre-season runs from the end of August until November, with the games taking place between December and March.
Head Coach Simon Browning, 39, of Whitchurch, said that the main issue is the difficulty in recruiting women who are not "stereotypical athletes".
Mr Browning said: "For some players, playing American football is the first time they feel their body is actually a positive, not a negative.
"It is difficult to speak to a demographic that isn't looking to be spoken to, and you're trying to overcome that social inertia and convince them that actually, you can do this. We value you for you".
While there is a need for larger players to fill the roles of specialised positions, club president Lois McConville, 25, of St Mellons, was keen to point out that "really quite small and petite women" have a place in the sport too.
She said: "In this sport, there's probably a different position we would put you in where you won't actually get much contact."
Though many begin playing non-contact Flag Football, Mr Browning said that thanks to the prevalence of rugby in the region, "the concept of hitting each other is not an alien one".
Some players were drawn to the Valkyries because of the contact. Mandy Gould, 31, of Cardiff Bay said: "I sought the contact. Flag was always more to help with fitness".
The popularity of rugby has its drawbacks for the Valkyries, with potential players opting for that over joining the Valkyries.
Miss McConville said: "I know there are a lot of women interested in rugby and we've tried to get some rugby players, but they've gone back to rugby as that is what they've done since they were around seven".
Mr Browning believes that the relatability of rugby compared to American football can put some women off from trying the latter.
"If you watch a rugby game, it's easier to relate to that," he said. "With American football you put the pads on, and you hear the sizes of some of the players and that's all you can see. But when they get here, they realise the women who are doing it are just like them.
"Once they're in it it's not about the physicality of it, I think it's more about making that initial jump in. Women's American football is not the same as the NFL. You don't have 6ft 9in behemoths running around".
Another rookie day is being held on Sunday, November 24 at Pentwyn Leisure Centre from 10.30am to 1pm, though new players are welcome to join at any time.
The Valkyries have their first games of the season as part of the Sapphire Series at Leicester on December 7.