Trees being cut down across Cardiff have led to residents venting their frustration on social media.
Dozens of pieces of chopped up trunks were seen in Hendre Lake Park, St Mellons, over the weekend. One local resident, Kayleigh, tweeted that it was "awful" and "doesn't make sense".
Cardiff Council have yet to confirm why the trees were cut down.
There have also been reports of mature trees cut down across the city:
On privately owned land in Cardiff Bay in the past week.
Campaigners continue to fight against the felling of trees in Roath to make way for flood protection.
In Canton, campaigners are waiting for decision from the Council's planning committee on 15 trees which are at risk because of the Suffolk House redevelopment. Local campaigner Ceri Williams called the situation "disgraceful".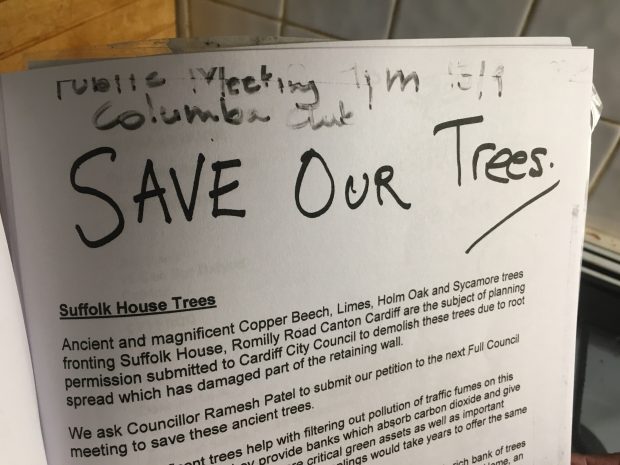 Cardiff Council says every decision on felling trees is taken separately. For example, they consider whether the tree is diseased, or refer plans for redevelopment to the planning committee. If the tree is on private land, it can be cut down by the landowner unless the tree has a specific preservation orders.
But Nigel Pugh from Coed Cadw, the Welsh branch of the Woodland Trust, says: "All trees should be unconditionally protected – particularly mature trees or ancient trees.
"They are an irreplaceable asset."
Coed Cadw points to the Welsh Government, which it says needs to do more to stop trees being cut down and to plant more.
Mr Pugh says the Welsh Government only planted 10% of its target of 4,000 trees last year and that an increase in trees in Wales would help strip pollution out of the air, reduce the effects of climate change, improve wellbeing and increase the desirability of areas.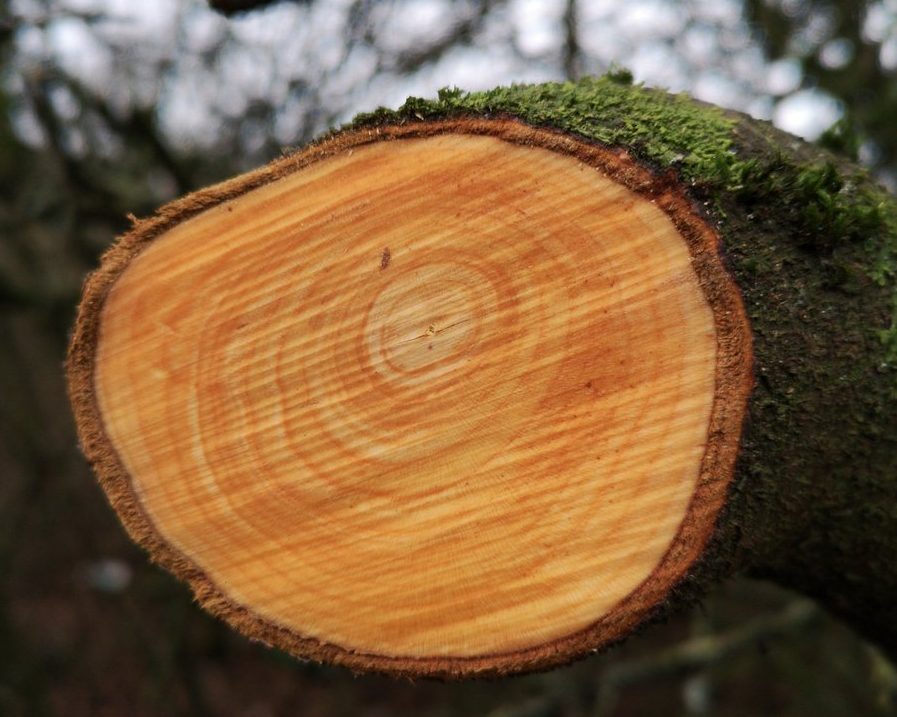 Tree image credits: Twitter: @KayleighSSSOSL