People in Grangetown are concerned about parking as work starts to convert St. Pauls Church into flats. Residents are worried the new development will reduce parking spaces and increase congestion in the area.
Construction has now started on the interior of the church, which will be converted into flats, while the exterior will remain intact . A further two properties will also be built on the grounds.
The church , which is a grade 2 listed building , is more than one hundred years old and played an important part in community life. It's also a well-known tourist attraction after appearing in a Doctor Who episode in 2005.
Many residents in the area have expressed anger towards the development. They say many people already park on the residential streets in Grangetown because of the cost of parking in town , which leaves less space for residents.
One resident says "The council really need to be looking at what they can do, (parking) permits are not enough and isn't going to work."
"Half of these flats that are being planned need to not happen."
"Overall it has had a hugely negative impact on the community"
"In any future planning there needs to be infrastructure, there needs to be planned parking and enough parking spaces".
In their online proposal, Wales and West Housing Association say a section of the church will still be accessible for congregation and use.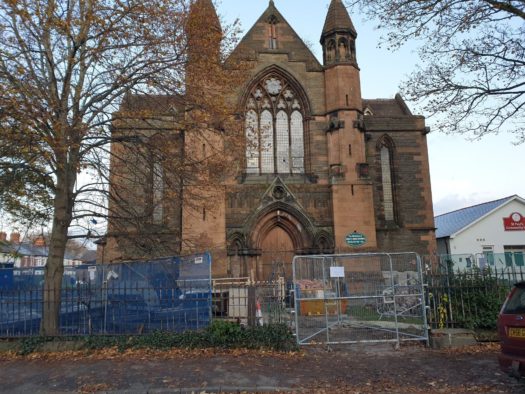 But Wales and West Housing Association were unavailable for further comment.