The founder of the EcoSouk aims to tackle the country's huge waste problem with grassroots initiatives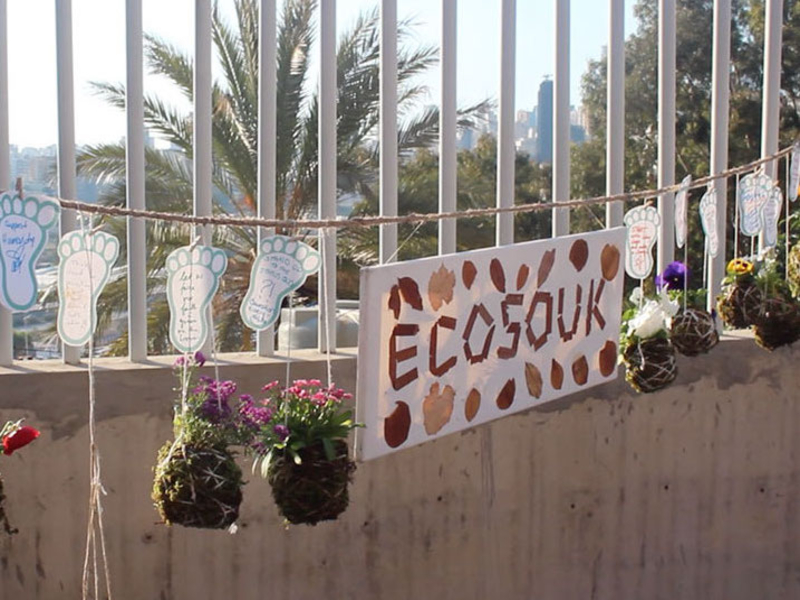 In a move of positive progress, Beirut opened the Middle East's first zero-waste shop on 6 February. The EcoSouk sells a range of local, organic produce and lies in the Hamra area of Beirut.
Founded by nonprofit organisation, Recycle Lebanon, the shop will provide a refill station for laundry detergent, knives made from reclaimed wood, upcycled coasters and more.
The Recycle Lebanon group focuses on developing a circular economy in Lebanon and creating social change in response to the country's growing amount of waste.
The organisation's notion of circular living refers to living with as little waste as possible, striving to empower local people to become self-sufficient.
Joslin ­Kehdy, the founder of Recycle Lebanon, opened the souk to improve local residents' access to circular living. "This isn't a store," Joslin told The National, an Abu Dhabi news site. "It's a hub and point of access. You don't even have to buy something. You get a free tree with or without purchase… We want you to re-think the way you are consuming and the products you are producing," says Joslin.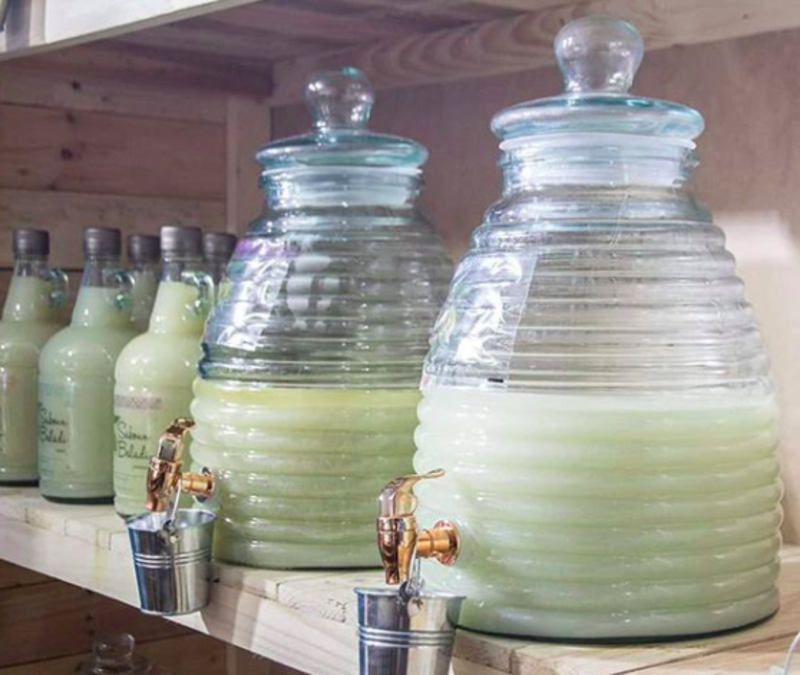 The souk sells a range of locally produced items made from natural or recycled materials. As mentioned by Joslin, the shop is also currently running a scheme where anyone who visits the EcoSouk can take home a free tree planter. The trees come in recycled rice sacks and can be planted outside straight away.
Recycle Lebanon also runs a series of educational programmes, including their Bala Plastic campaign. The campaign encourages people to take personal initiative by refusing single-use plastics, as well as inciting legislative change by signing petitions and supporting incentives. Bala Plastic's hashtag #BalaPlastic has gained global recognition on Twitter by organisations like Greenpeace.
Lebanon has a long-term problem with waste disposal, including plastic waste in landfill. According to researchers at The American University in Berut, 77% of waste in Lebanon is in landfill or openly dumped. Based on data from The Ministry of Environment and UNDP, in 2017 there were 941 open dumps in Lebanon. That's one every 11km. According to the same database, more than 150 of these open dumps are burned every week in the country, causing serious health problems for residents and wildlife.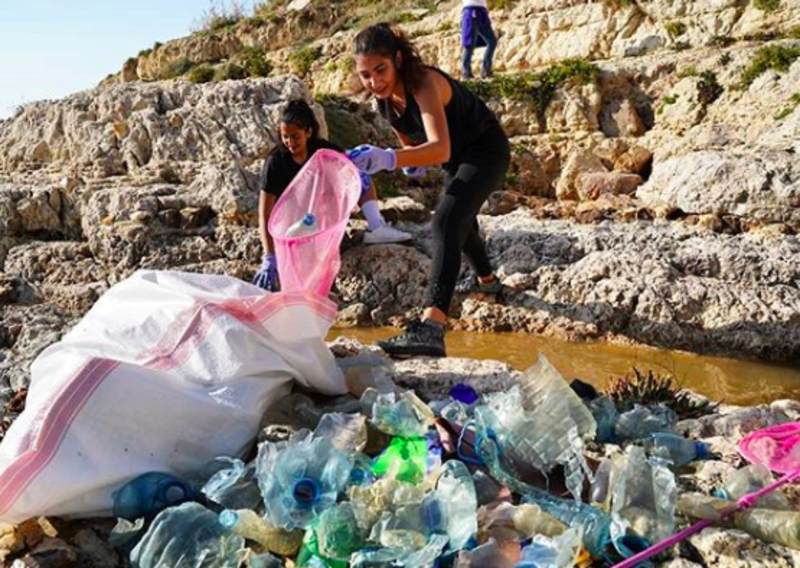 Residents living near open dumps have reported respiratory issues including asthma, throat irritation and obstructive pulmonary disease, according to Human Rights Watch.
Initiatives like Joslin's EcoSouk and #BalaPlastic campaign go some way to tackling Lebanon's waste issue, but the souk's founder told The National she really wants to "put Lebanon on the map" in the future with more immediate action on the country's waste issues.