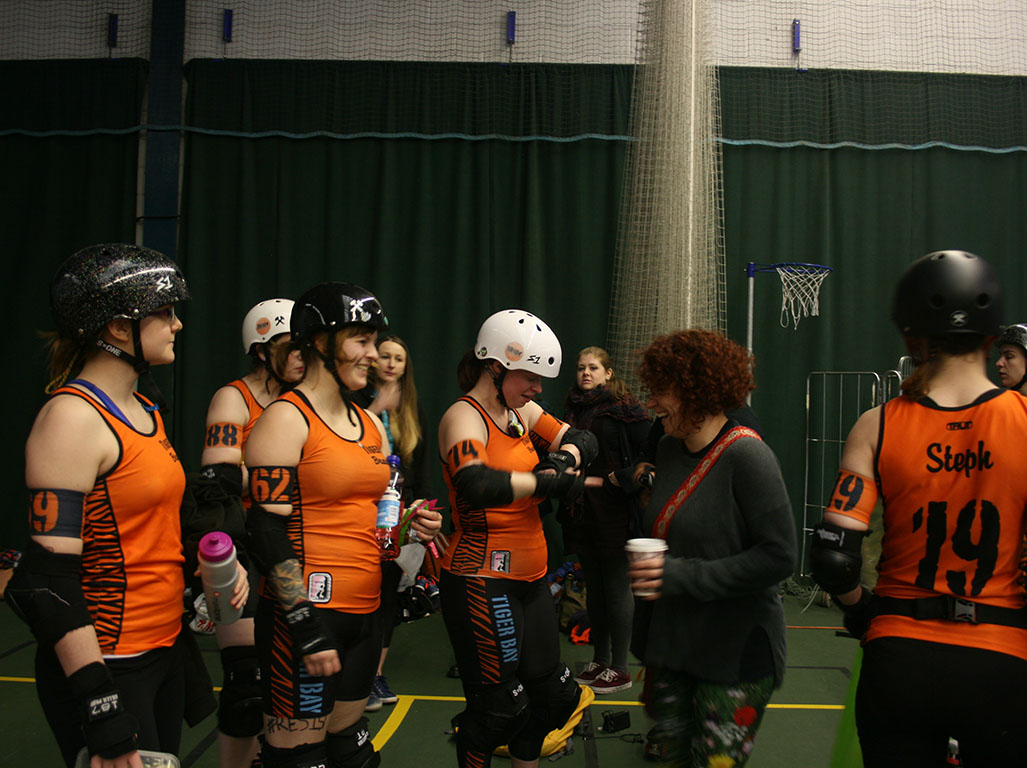 AFTER months of uncertainty, the Tiger Bay Brawlers have found a new home.
The Brawlers, who are one of the top five roller derby teams in the UK, are moving to the Cardiff City House of Sport where they have previously trained and held matches.
A petition set up by the team to save their current training venue Cardiff Central Youth Club (CCYC) reached 3,335 signatures, but fell short of its 5,000 total requirement. Despite the campaigns, CCYC is still set to close.
Having thought that the club would be their permanent home, the Brawlers raised funds for their specialised roller derby floor and installed it themselves.
After just six months at CCYC, the Brawlers have dismantled it and the floor is now being kept in storage by the House of Sport.
"We have previously trained at the House of Sport, and while we've had some great events there it does currently have its limitations as there's no area specifically made for roller derby. We'll have to cross those bridges when we come to them," said head coach Pip Gray
"It's a shame as the size and space of our floor in the community centre has been custom created for us to be able to host the highest level of roller derby events in Cardiff, and practising in the same space pushes our level up as a team."
The move comes right in the middle of the roller derby season, which runs from February to October. The Brawlers have only held two home games at CCYC, including the recent Tier 1 double header event where they faced Leeds Roller Derby after a match between Bristol Roller Derby and Birmingham Blitz Dames.
Other games held at the club during that time include an international tournament hosted by Team Wales for 6 teams, including the national sides from Scotland, Ireland, Sweden, West Indies and France.
The Brawlers also had the opportunity of being trained by Tess 'Baller Shot Caller' Harrison of Atlanta Rollergirls and the USA national team at CCYC.
The team's next Championship match takes place on June 24 at their new home when they will play Dublin.