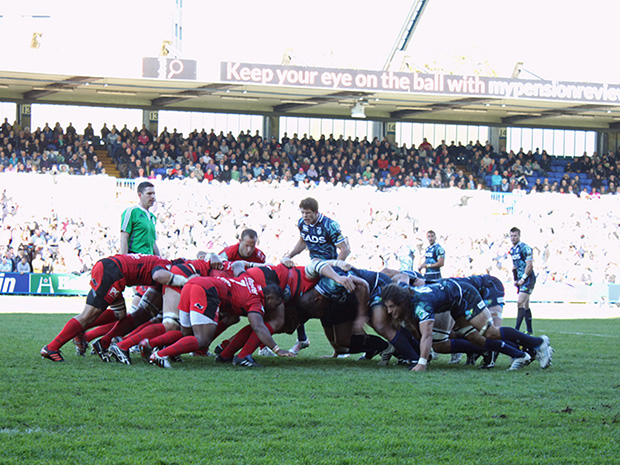 CARDIFF Blues face a difficult task on Friday as they travel to Scotland to play unbeaten Glasgow Warriors.
The Blues will look to win their third match in a row following their 36-30 victory over French outfit Connacht, last Friday night.
The match will kick off at 7.45pm at the Scotstoun Stadium in Glasgow.
Despite the Blues' strong run of form, which has seen them win three of their last four Pro14 games, Glasgow will be favourites to win.
The Warriors are unbeaten in domestic rugby this season and have scored 121 points in their last three games.
Glasgow sit top of Conference A of the Guinness Pro14, 12 points ahead of Irish competitors Munster.
This is the final game the Blues will have to play without their Welsh international players who finish their duties at the Principality Stadium against South Africa on Saturday.
Blues flanker, Josh Turnball said: "In the context of the whole season, the teams who do well are the teams who managed to win while the internationals are away.
"We've addressed that issue and it's a big period for us over the next couple of weeks, going up against Glasgow next weekend, who will have a couple of the Scottish boys back, I'm sure."
Wales are the only team to have a game this weekend so their domestic teams will be the only ones without their international players.
Turnball continued: "There's only a handful of points that separates second to fourth in our Conference, so it's important that we keep picking up these victories, whether that's by one point or 20 points.
"We've started to get momentum in the Championship, going into Glasgow next week, and then that momentum will kick us into Europe. The European games will be massive for us and there's always a bit of a buzz leading up to these games and that's what we want."
Cardiff are currently fourth in Conference A, six points behind the Toyota Cheetahs. If they remain in this position, they would qualify for the European Champions Cup, however they are only one point above Connacht in fifth, who play Zebre in Parma on Saturday.