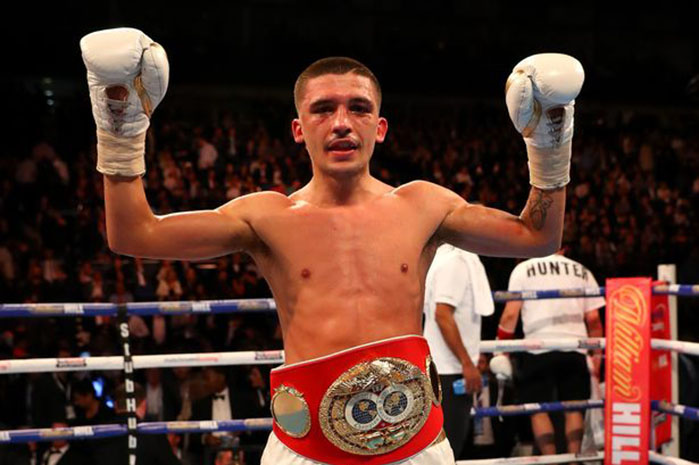 TICKETS have gone on pre-sale for Lee Selby's IBF World Featherweight title fight in Leeds on May 19.
Selby will put his IBF world title belt on the line against Josh Warrington in front of an expected sell out crowd at Leeds United's stadium, Elland Road.
Leeds members and season ticket holders can buy the tickets today, before they go on general sale at 10.30am on Monday.
Price brackets for the 40,000 tickets are £40, £60, £80, £100, £150 and £200.
In a confrontational press conference last week, Josh Warrington had a lot to say to the defending champion.
Selby seemed unmoved and told Box Nation later: "Im fine, I'm perfect. A couple of guys shouting and making some cheap noise ain't going to faze me.
"He is doing a lot of talking. That's not my style. I like to just do it in the ring. He is getting his friends riled up and they now expect him to deliver on the night.
"I'm just going to box even better and and prove every fan wrong on the night."
Josh Warrington will go into the fight unbeaten from 26 bouts, but Selby could prove to be his toughest test yet.
Selby is the a bigger man with an extra inch of height and two inches of reach, and despite having lost to Somin Mouneimme early on in his career, he still has an impressive record of 26 wins from 27 fights.
Warrington said: "I could see it in his eyes, he was nervous and his lip was trembling and he was shouting all types of insults to me.
"There was a bit of a crowd there and it got under his skin. I'm not a psychologist but reading him and reading between the lines you could tell he was worked up."