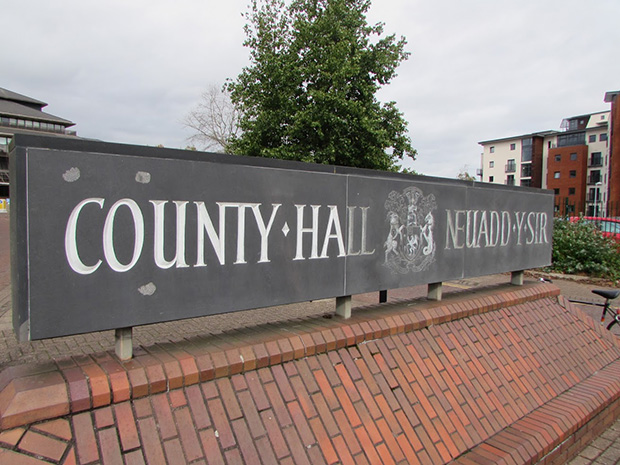 SOME new Cardiff councillors are overwhelmed by how much they have to learn when they start, they told an official survey.
Two-thirds (63%) of councillors responded to the anonymised survey carried out in November about induction training carried out after the May 2017 election.
"Don't try to get it all in straight away—becoming a councillor is an emotional and confusing time, and feeling bombarded with demands on your time can feel overwhelming," said one respondent.
"It was a lot to take in for new councillors at a time when many were still excited that they had been elected," said another.
"It would have been nice for dates to be circulated in advance of the elections so that we had some prior notice of what to expect if elected," was another comment
"Some of these courses were a bit death by PowerPoint and at the end of a long day concentration levels lapse," one comment said.
Anther councillor admitted ignoring emails about training.
"The flurry of training in the first months of this administration has risked swamping councillors to the point that I don't know what I should have attended, what I haven't attended, when I need to attend. It's got to the point where I simply ignore training related emails," said the councillor.
The democratic services committee heard this week that an induction day on May 8 was followed by several training sessions, most over the summer.
Areas the  councillors wanted more training on inciude "how to make a difference in council and government" , dealing with the media, negotiating, dealing with conflicts, and finding a work-life balance.
One asked for more training on "how to deal with confrontational constituents".
Some sessions, on topics like the code of conduct, data protection, and equalities and diversity training, were compulsory and marked "essential". If councillors break the rules in these areas they can be fined or sanctioned.
Despite this many councillors asked in the survey for "fewer compulsory sessions".
Only 24% of councillors attended the essential session on Welsh awareness and 33 per cent of respondents said they didn't find the training useful.
Around half said they were not confident using the modern.gov app to access electronic copies of council and committee papers and cut down on the use of paper.
At the meeting councillor Rod McKerlich, echoed the survey's findings.
"I totally agree with the idea of training. But what is highly desirable and what is essential? [We need to be] careful not to devalue the strong force of that word by putting too much in that category."
But councillor Kathryn Kelloway said: "If you can't take a few hours, then are you really fit for public duty?"
Davina Fiore, director of governance and legal services, said: "The council is a multi-million pound business and in any business board members would be expected to undergo essential training."