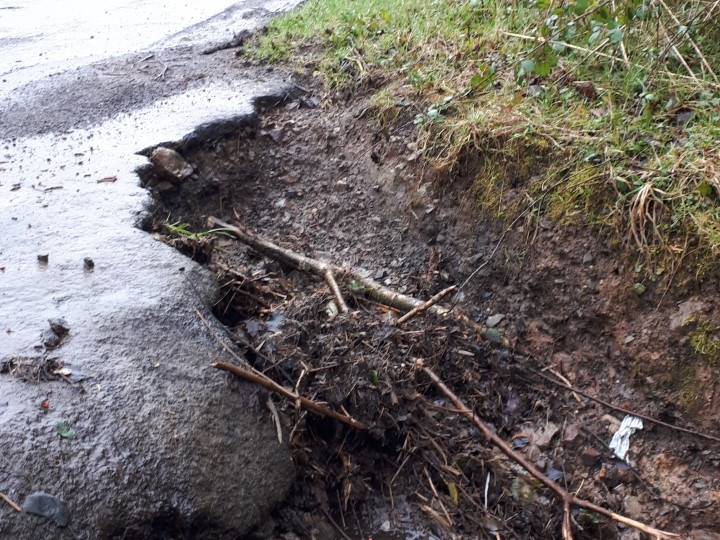 Residents take matters into their own hands over worsening Church Road issues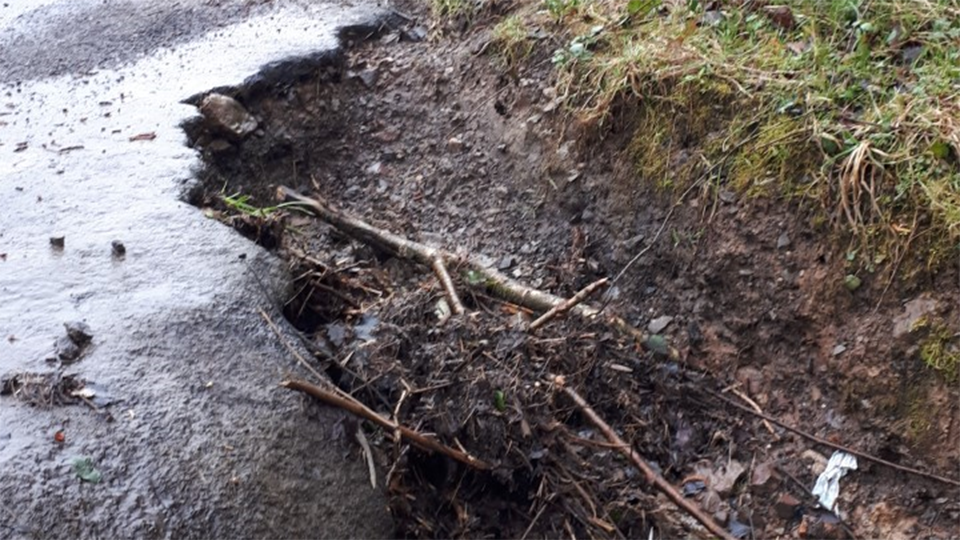 PENTYRCH residents have launched a petition urging the council to act over Church Road, which they say is in a state of disrepair.
Church Road runs from Pentyrch, across the M4 and on to Rhydlafar.
About 60 people attended the third public meeting on the issue, held on Friday, March 6 at Pentyrch Village Hall. They expressed their views and questioned politicians and a working group set up to deal with the matter.
Potholes, worn away road and use by heavy-goods vehicles were cited as main issues, worsened by the 11-week closure of Heol Pant Y Gored.
The closure was agreed by Cardiff Council so developer Persimmon Homes could lay gas pipes for the new Llanilltern Village.
"Church Road is in a bad way and it was in a bad way before all of this," said Natasha Hamilton-Ash, who chaired the meeting and is a member of the working group.
"It is a single lane road and it is now being used as a cut-through. This is a village country lane, and it does not look like a nice country lane at all now."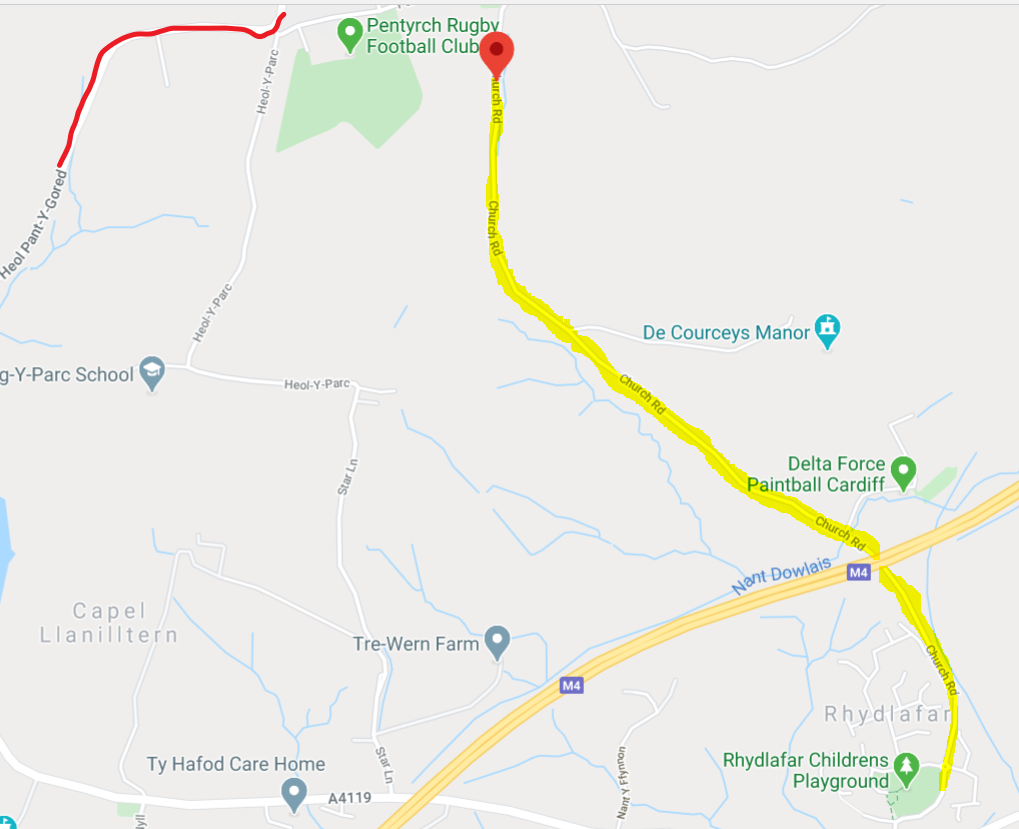 Most of those present approved all recommendations put forward by the working group.
These include a petition asking for "firm assurance" that work they say was previously promised by the council will be completed by its own deadline of June 30. That work includes:
Complete resurfacing of Church Road
Haunches (raised curb stones) installed, without reducing road width
Appropriate weight limit signs in place
Introduction of 20mph restriction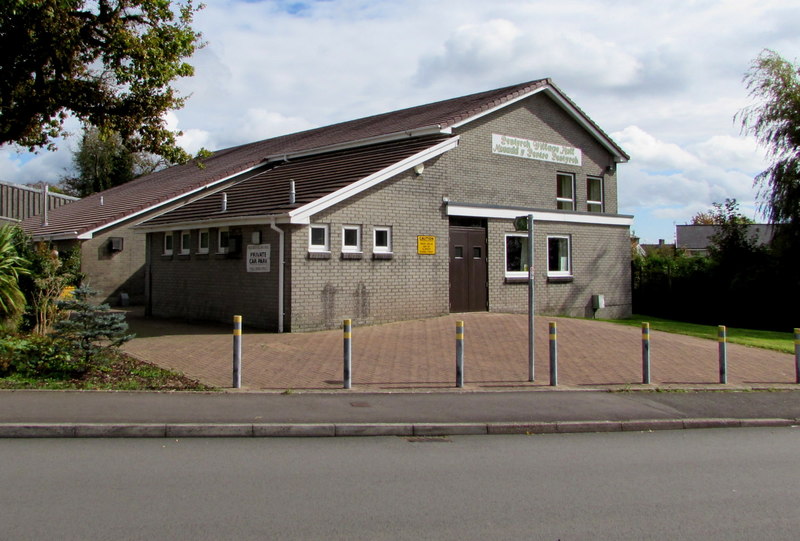 Due to recent heavy rain, the potholes have filled with water and are difficult for drivers to see.
Mike Colley, of Pentyrch Neighbourhood Watch, said: "There are three there at the moment that are really bad. If a car goes over any of those, it is going to cause damage to their vehicle, for sure.
"As you go down the road to the M4 flyover, there is about 15 to 20 feet where the road has gone completely. There is a trough there and anyone whose wheel went in would lose control of their car."
One of the verges, with a ruler to indicate depth [Credit: Mike Colley]

The worst one is well over 30 cm deep [Credit: Mike Colley]
"What we want from Cardiff Council is clarity about their proposals. It is too vague at the moment," said Mr Colley.
"We have fallen foul to this sort of thing before, when they imply something but in reality we get a very small section of the road done."
The group is now asking volunteers to circulate the petition around Pentyrch and Rhydlafar before it is presented to council representatives at the end of March.
"If they have not started work by the end of May, or the work they are doing is not what we are looking for, we will look to do a demonstration," said Mr Colley.
The closure of Heol Pant Y Gored has also increased traffic flow on alternative routes including Star Lane and Tyn y Coed.
Throughout the closure, Church Road is supposed to be for resident use only, but will reopen to everyone when the work ends at the end of April.
Mrs Hamilton-Ash said that after several calls to the council it had agreed to put up extra signs. She has also asked for temporary workmen to be placed at either end of the road ensuring only residents are allowed access.
"When I have gone back to the council to say that no-one is paying attention to the signs I have been told that they are not enforceable and there is nothing that can be done," she said.
Deep verges are on either side of the road, which should be single carriage way but is being used in both directions [Credit: Mike Colley]

Heavy rainfall has made the potholes difficult for drivers to see [Credit: Mike Colley]
Gavin Hill-John, county councillor for Pentyrch since 2015, told the meeting that council action on Church Road had been insufficient so far.
"We have got to be careful on what we wish for, because we could improve Church Road in terms of the width, but that would encourage more traffic too, so it is a balancing act," he said.
"We also need a holistic approach across the region. If you do something in Pentyrch, you need to think does that have a knock-on effect?"
Residents asked about the measures that would be in place to protect other lanes, should Church Road need to be closed for resurfacing, and how the compensation given to Cardiff Council by the developers is being used in the local area. Coun Hill-John said he would find out.
During First Minister's Questions at the Senedd last week, regional AM Neil McEvoy spoke about the many road issues in Cardiff West due to housing development, referencing Church Road.
"We are only at stage one of five and the problems are already chronic," he said.
First Minister Mark Drakeford, who is also AM for Cardiff West, said: "The implementation of the local development plan is a matter for the local authority.
"I am perfectly content that the person elected by residents of Cardiff West to represent them here in the national assembly is aware of all the necessary information and is taking all the action required," said Mr Drakeford.
Mr Colley said: "These are just ordinary villagers who want to be able to travel safely and they cannot do that as it stands. It is all about creating a bit of a nuisance of ourselves so that it goes up the list of priorities.
"The solutions we get depends on us all. Let's not lose this because we are just moaning and groaning and sitting on our hands. The moment has come to sort out Church Road once and for all."
Cardiff Council Highways team have been approached for comment.