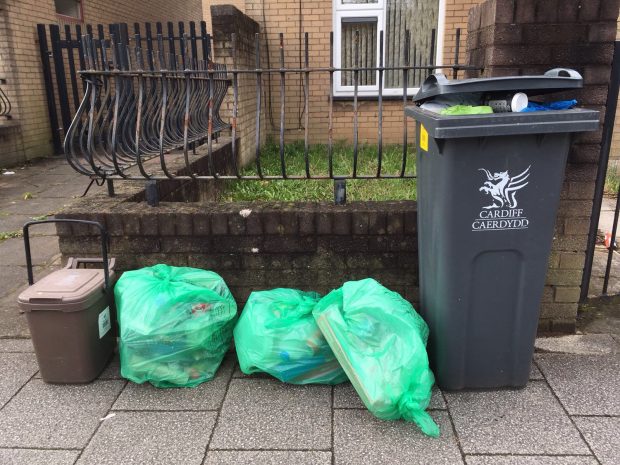 Residents are worried they will get fined over a mistake or due to someone else's rubbish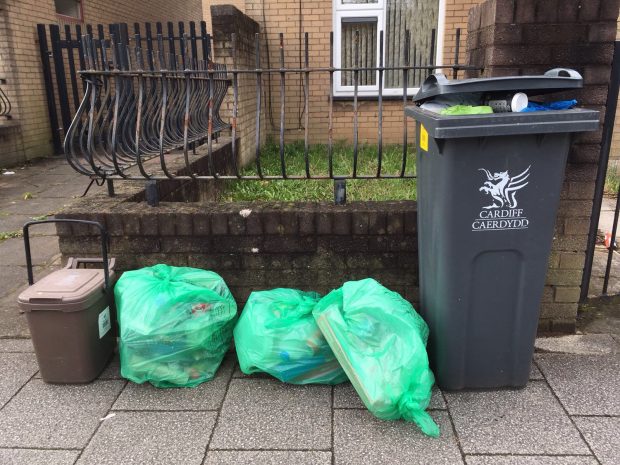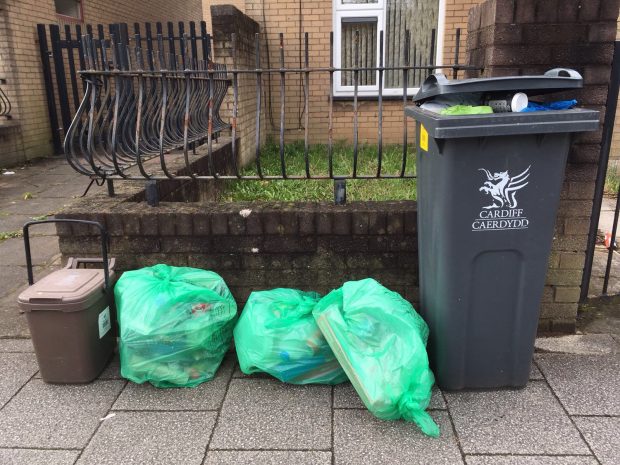 CARDIFF Council launched its pink sticker recycling scheme yesterday, but some worry it will punish the wrong people.
The scheme aims to tell residents when they have made a mistake with their recycling bag. A pink sticker is put on bags and caddies that have the wrong items in, such as textiles or nappies, causing the bag to be contaminated.
Caroline Payne, a childminder, was given a pink sticker yesterday after a bag with non-recyclable items in from another property was put in front of her house.
"I now have a mark against my address for someone else's rubbish," she said.
If someone receives three pink stickers within 12 weeks, the council will step in and issue a formal notice. If they continue to contaminate the bags and caddies after this formal notice, they will be given a fixed penalty notice and a £100 fine.
Cardiff Council said the collection crew will log the contamination to the address the bag is found outside. In flats and apartment blocks or areas with a communal rubbish area, the crew will try to determine where the contaminated bag came from.
A QR code on the sticker will take residents to a link to let them know how to make sure their bag is collected in the future. People without internet access can get paper copies of the information.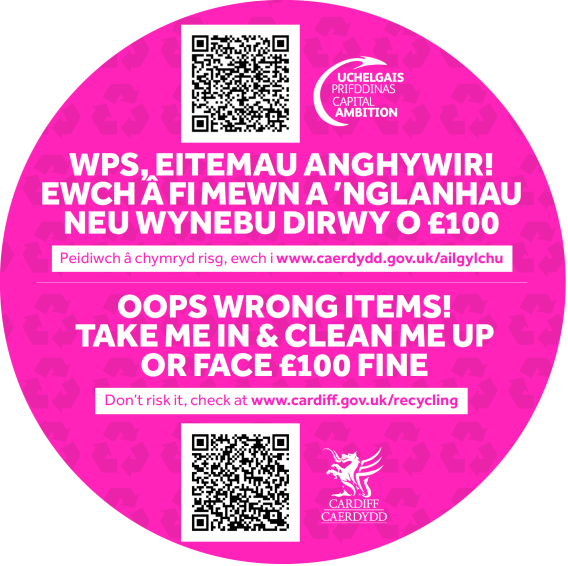 Angela Fitzgerald Berrow, of Fairwater, said: "I'm definitely a bit scared of recycling now in case I put the wrong items in the bag."
Last October, some parts of the Vale of Glamorgan including Peterston-super-Ely and Llantwit Major changed their recycling system to avoid contamination using separate containers for plastic, tins, glass and cardboard.
Some Vale residents complained that their rubbish hadn't been collected for the first few weeks after the system was rolled out.
The council currently recycles 58% of all waste but needs to reach 64% to be in line with the Wales target, and it hopes that the pink stickers will help achieve this goal. By 2025, the target for Wales rises to 70%.
For every tonne of waste that is missed from the target, the council receives a £200 fine.
Figures released by the council showed the 20% of waste put into recycling bags was not recyclable – the worst offenders were dirty nappies, clothes and food waste.
Councillor Michael Michael, Cabinet Member for Clean Streets, Environment and Recycling said: "This scheme has been designed to give extra help to residents to recycle as much of their waste as possible.
"Primarily, the Pink Sticker Campaign is an education campaign, so that those who are not recycling their waste correctly are given additional advice and support so that we can improve the quality of the recycled material collected.
"This in turn will increase the amount of waste the city can recycle, reduce operating costs and improve the working conditions for our staff who currently have to remove items such as used nappies, clothes and food waste from the green bags, as the different products are separated for recycling."