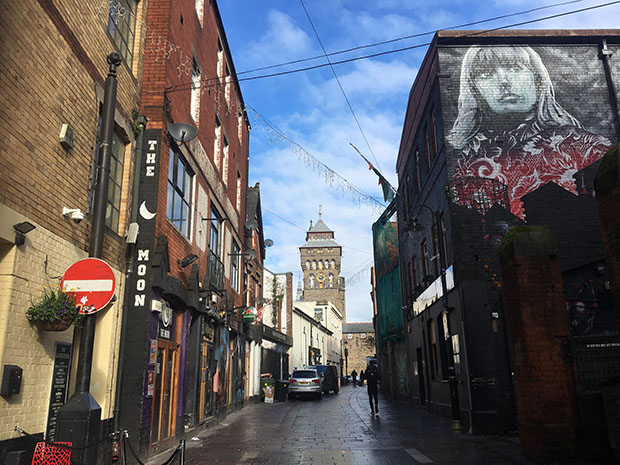 Minty's Gig Guide and Cardiff Music History team up to collect nostalgic stories from fans
THE men behind Minty's Gig Guide and Cardiff Music History have come together to launch a project looking at the city's musical history.
Daniel Minty and David Taylor have announced that they are launching Hand Stamp, a collection of historical stories and anecdotes about gigs and events in the city from 1960 onwards.
In an announcement on Twitter, Minty's Gig Guide said the project would via short documentaries celebrate pivotal points that have helped pave the way for some of the world's biggest artists and propelled local artists forward.
Minty's Gig Guide is an online guide and podcast about gigs and events happening in Cardiff, run by Daniel Minty, 30, from Roath.
"We basically came to the idea that, in this current climate, we're seeing the closure of so many spaces," Daniel tells me.
"People love nostalgia, people love to look back, and people love to see and hear about the things that they may have been part of 10, 15, 30, 40 years ago.
"We thought that it would be an apt time to start a project like this where we cast out the rods and collect stories from particular pivotal moments in time of shows that have happened here in the city and the stories that come with that."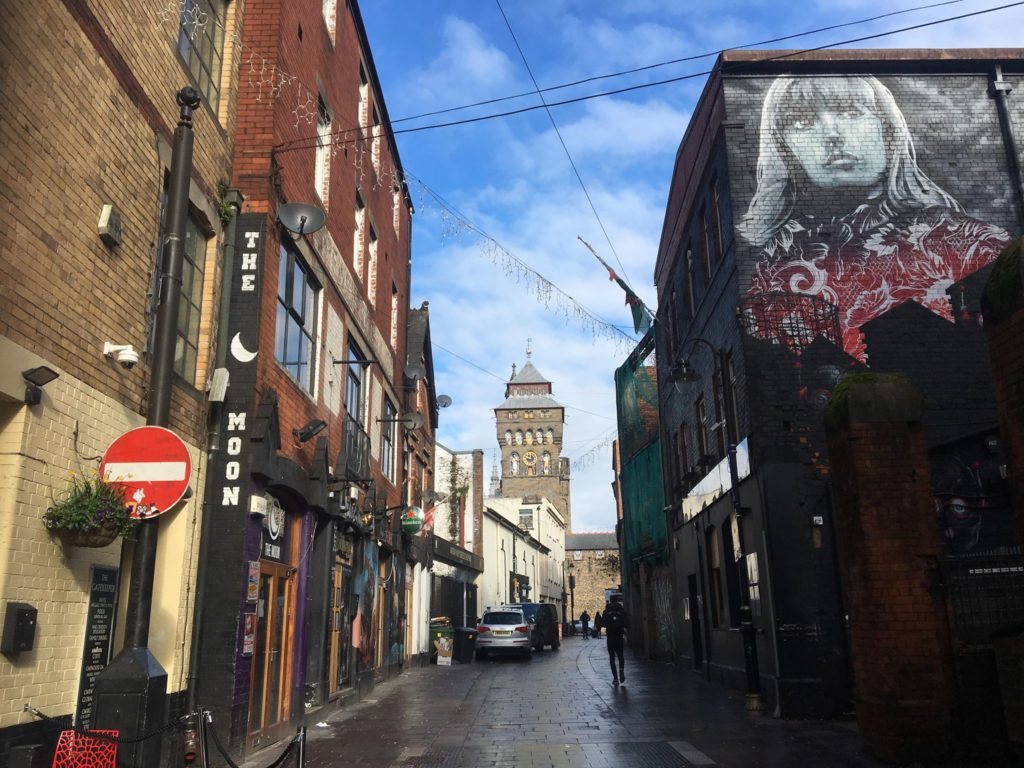 The guide started with three shows on Radio Cardiff in June 2016, before becoming a regular podcast in October with a large social media following, informing people about events in the city.
David Taylor is the man behind the Cardiff Music History Facebook page and YouTube channel, documenting the musical history of the city.
The project started after David and Daniel met for the first time after messaging each other on social media for the past couple of years.
"Every few months, Minty would send me a message saying we need to meet up and we would never get around to it," said David.
"We met up recently after about two years of totally failing to meet and discussed Hand Stamp." 
Daniel said: "I always feel like the ghost of Christmas future because I'm telling people what's going to happen and where it's going to happen and Cardiff Music History is continually telling people 'remember when this happened, remember how good this was'.
"So, I kind of feel like we're doing the same thing but looking in two different sides of the timeline."
David said he put together the Cardiff Music History Facebook page on a whim. He was looking at photos from old gigs on the internet and thought it would be a good idea to create a Facebook page to post what he had found.
"Once I got started and people started sharing posts and sending photos and flyers my way, I really got into it and started digging deep and finding all kinds of interesting stuff," he said.
In addition to the Facebook page, there is also a blog listing gigs from 1956 to 1990, a Cardiff Music History Bands YouTube channel, with music from Cardiff bands, and a Cardiff Music History Gigs YouTube channel with audio from gigs in the city.
"Other people's enthusiasm for the page has really helped to keep Cardiff Music History alive. People love to reminisce about gigs which I guess is what Hand Stamp is all about," David added.
Hand Stamp has already had people come forward to talk about their music memories following a call-out on social media for those who attended Stormzy's 2015 show in Buffalo, a bar and music venue which has since closed.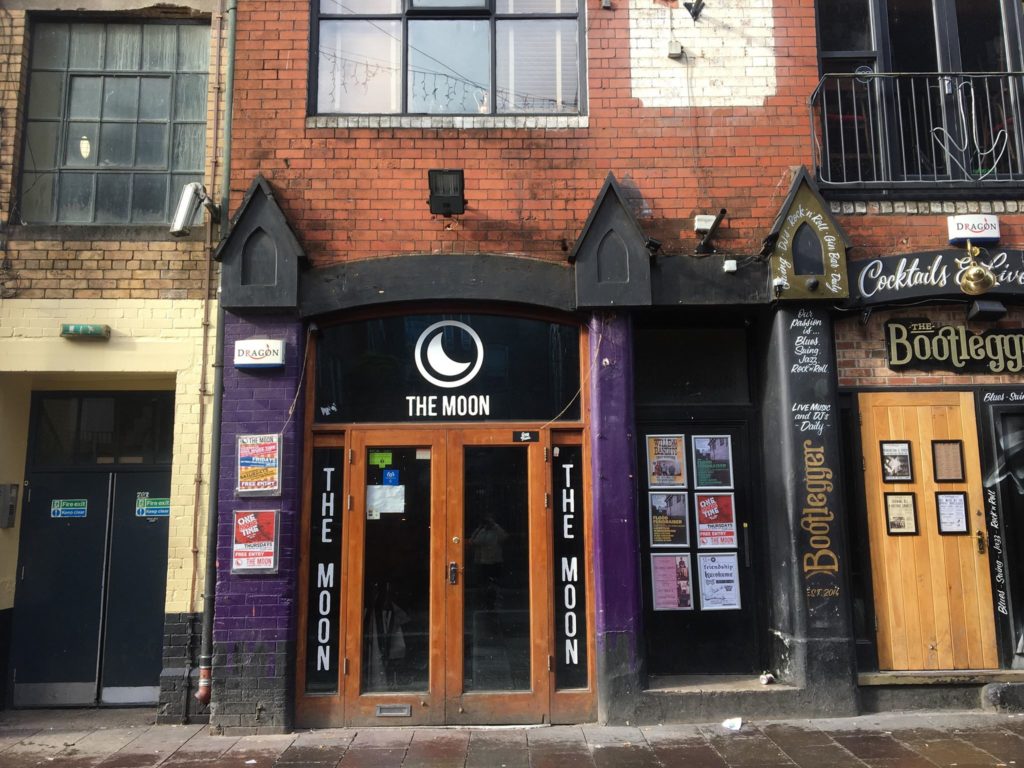 "It is quite poignant when you show people videos of Stormzy performing to 60, 70 people in Buffalo and he's now coming back in September to play in excess of 6-7,000 in the Motorpoint," said Daniel.
"You can illustrate the fact that these artists are starting out small and getting on to bigger and better things."
Hand Stamp intends to bring out the nostalgia of the music scene in Cardiff, bringing together both Daniel and David's appreciation of the past and the career development of the artists who once played in the city.
"I'm constantly talking about bands I've gone and seen who are now doing very well in Cardiff," said Daniel.
He has attended some of the first gigs of successful bands from Cardiff, such as indie band Buzzard, Buzzard, Buzzard and rock group, Boy Azooga.
"You never forget those moments and it's really important sometimes, from a campaigning point of view when I've spoken about venue closures, to remember who has been in and out of these buildings, where they're at now and how certain buildings have contributed and paved the way for certain careers."
The past few years has seen the closure of several live music venues in Cardiff. In January, staff resigned at 10 Feet Tall, a bar and music venue on Church Street.
The resignations came about after a planning application to turn the premises into a restaurant and commercial units came to the attention of management and staff.
They claim the directors decided that they no longer wanted to have live music and wished to close down Undertone, the basement venue.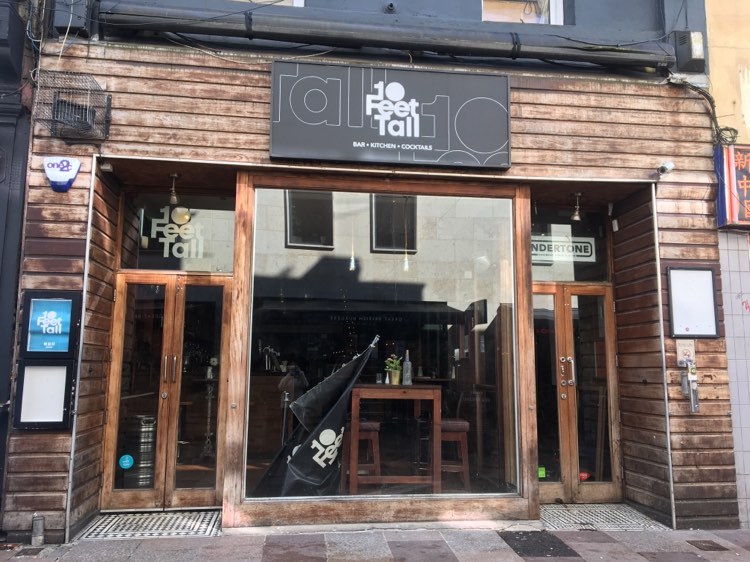 A petition to save the venue currently has over 1,200 signatures.
Popular music venue, Gwdihŵ, also closed in January last year after it celebrated its tenth birthday, despite protesters marching and occupying the building.
"Cardiff venues definitely need support from the public and protection and help from Cardiff Council," David said.
"Considering the amount of revenue that live music brings to the city you would've thought there would be more funding available for live music projects in the city.
"Whatever happens, there will always be a lively independent music scene in Cardiff. If all the good venues close then bands will be playing gigs in garages, houses, empty shops and they will probably be some of the best gigs."
Daniel added: "As I've said during all of my campaigning, and we've just seen that 10 Feet Tall won't be doing anymore live music before they shut, so I think the best way we can combat that is by being very proactive and getting out to these shows."