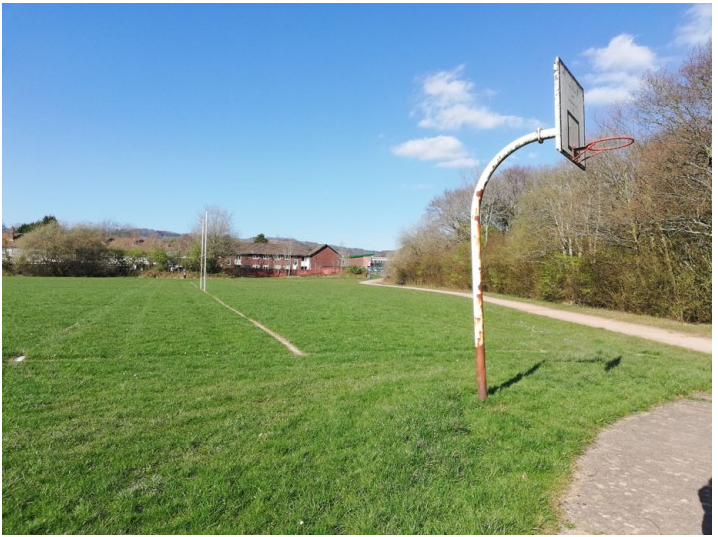 Cardiff Council plans to make improvements to Llanishen Park to improve facilities and increase security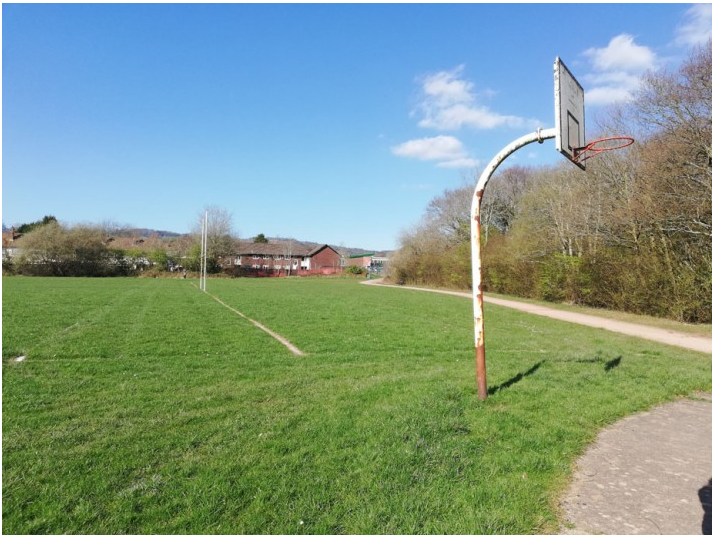 A FAMILY found a machete in a pond in Llanishen Park during a community litter pick.
Founder of the Llanishen Residents' Group, Nicky Getgood, said her husband was the one who found the machete on February 22.
Cardiff council is currently looking to make improvements to the park to enhance health and well-being, as well as security, for residents. 
The weapon was said to be around 18 inches long with what looked like tape and bandages wrapped around the handle.
Ms Getgood said they did not feel right about leaving the machete there but was told she could not put it in the litter picking bags. 
"We were with our kids, so it was a bit alarming to find it," said Ms Getgood.  
Ms Getgood brought it back with her to Llanishen Hub where she gave it to Llanishen and Thornhill councillor, John Lancaster, who then gave it to a police officer.
Coun Lancaster has said that the machete was not linked with any crime and has since been destroyed by police.
Ms Getgood said that there were quite a lot of other things in the pond which should not have been there, such as bicycles and a shopping trolley.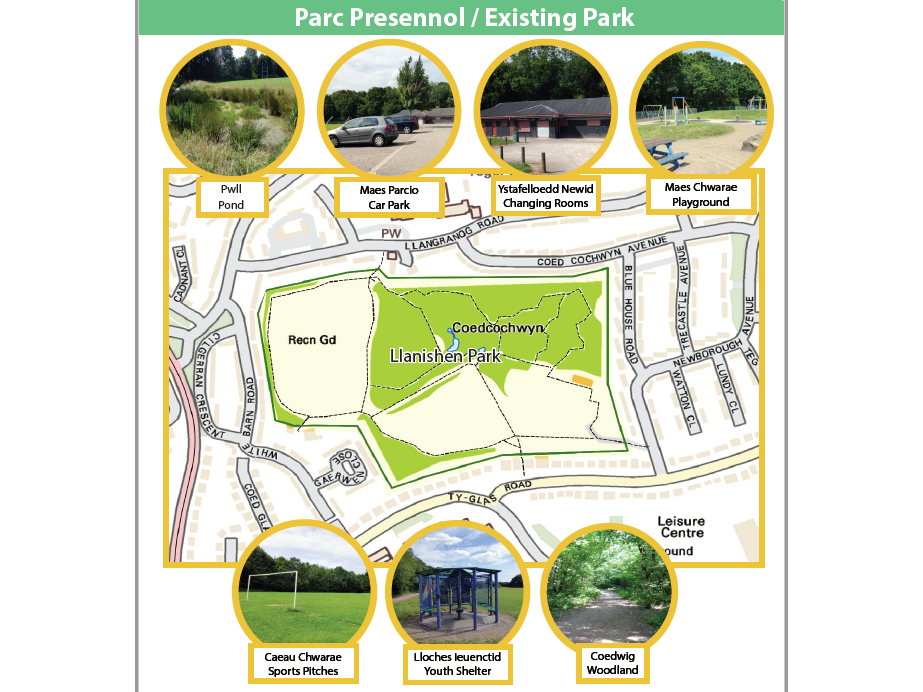 Councillors have said that Llanishen Park has had a history of low level anti-social behaviour, such as vandalism.
The council's proposed regeneration for the park is set to start in Autumn.
Proposals to be put forward to the council for the park's regeneration include:
Playground improvements
Footpath upgrades
Outdoor benches and bins
Outdoor gym trail equipment
A nature trail through the woodland
Improvements to entrance gates
Provision of security measures around changing rooms
These improvements would be carried out under the council's Neighbourhood Renewal Scheme – a programme which gives ward councillors the opportunity to identify renewal priorities in their ward. 
Local councillors have said that there is a need for extra security in the park, especially around the changing rooms, and are proposing to erect fencing around the building.  
Ward councillor, Thomas Parkhill, said: "Some people have climbed on the roof of the changing rooms and vandalised the outside of the building.
"Low level anti-social behaviour is typical around the summer in that park."