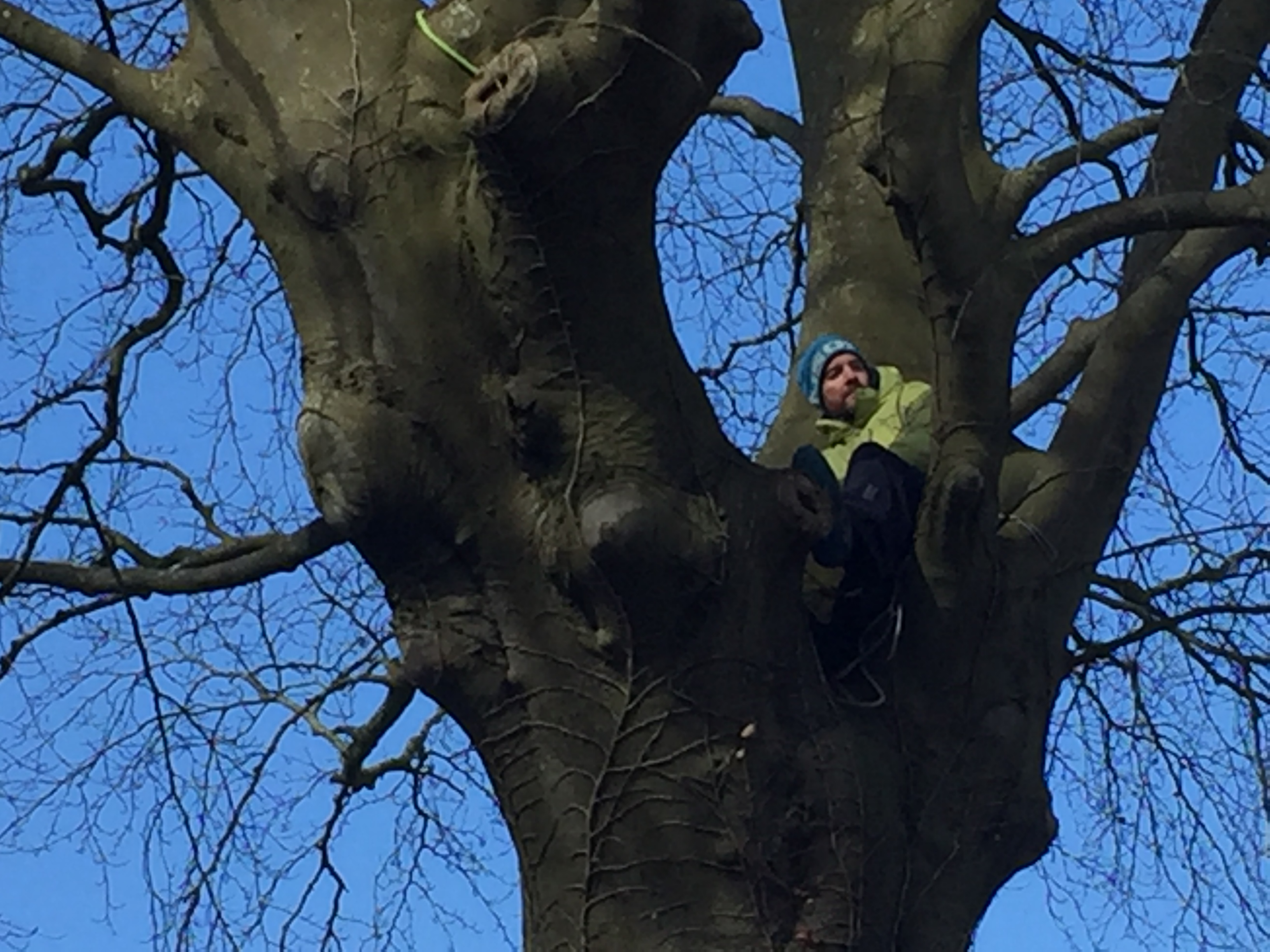 Man was trying to stop it being cut down to make way for a housing development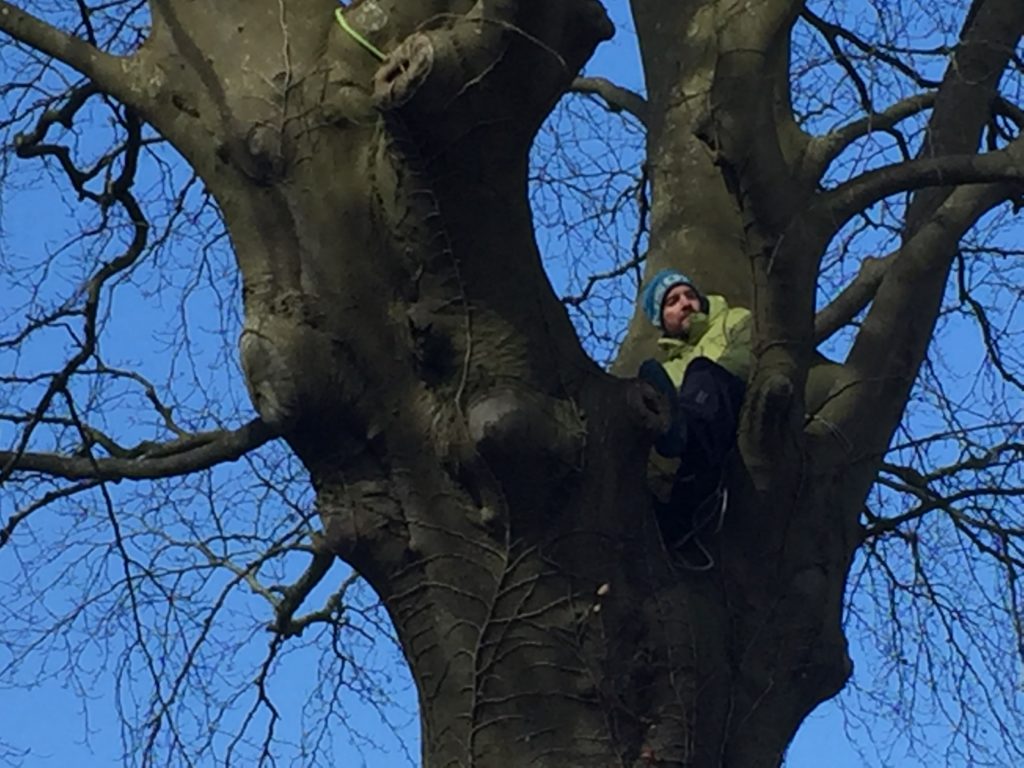 A MAN stayed in a tree for 12 hours in a doomed last-ditch attempt to save it from being cut down.
The protest, organised by Extinction Rebellion, on Sunday was over the removal of trees to make way for a new housing development on Romilly Road.
Developers Quin & Co are to build seven new houses as well converting the historic Suffolk House villa in Canton into 10 apartments.
The protester, 49, climbed the tree at 5am and remained there for 12 hours. After he left, the tree was felled.
South Wales Police said: "A group of people safely protested outside a fenced-off area which had been created to provide a safe environment for all concerned while work was carried out.
"One protestor, despite requests, remained in a tree, however he later came down without incident."
The man was arrested on suspicion of aggravated trespass. While in custody he apologised and accepted a simple caution.
In a document called 'why am I up this tree', the protester claimed it was being cut down for "marketing reasons".
"The planned housing on the site can still be built with the trees in place," he wrote.
"The developers think they can extract more profit if they are gone. These are beautiful mature trees with 60-80 years of life left."
As a member of Extinction Rebellion, he was also motivated by environmental concerns.
"Trees like this have intrinsic value. The hubris of mankind has ridden roughshod over the natural world treating it only as resources for our use, and it's time we changed this," he said.
"We need to urgently shift our priorities to protect the natural world that provides everything for us, not cut it down."
Canton resident Tony Telford, 59, who attended the protest, said he wished he could have joined the protestor up in the tree.
"If it was possible it would have been, but quite honestly I don't know how I would get up there!" he said.
"I think it's unnecessary, I think some sort of compromise could have been found. The builders and housing company could have found some way to redesign their plans to find some way of leaving the trees there."
Ultimately the protest failed and the tree, a cooper beech, was cut down along with an adjacent tree, because a supporting wall was deemed unsafe.
Director of Quin & Co John Pinn said in a statement that they did not acquire the site with the intention to cut down the trees, but they will plant 12 new trees as part of their development.
He said: "These trees will be planted as semi-mature trees to assist their integration into the landscape and have been carefully selected to deal with the effects of climate change."
James Pinder of Treecare Consulting who carried out an assessment on the wall said in his report: "The wall poses a significant risk to the public walking past, stood at the bus stop or on the main highway for vehicles.
"If total tree failure came after a wall collapse then the houses on the far side of Romilly Road are also potentially at risk from the failure.
"Whilst regrettable, it is therefore necessary for tree removal in order to allow an appropriate repair to the wall at Suffolk House."
In response to the protest Cardiff Council, who granted planning permission to Quin & Co said they remain completely satisfied with the decision taken.
A spokesman said: "A technical note was provided by the applicant specifically on the trees which included options to retain them, but it was concluded that this option was not considered either feasible or safe.
"It should be noted that there are other mature trees on this site which will not be disturbed, and additional trees will also be planted as part of the development."
However, Labour councillor for Canton Stephen Cunnah, who attended the protest, objected to the planning proposal.
"Since the very beginning of the planning application to develop the Suffolk House site, the Canton Councillors continually objected on a number of grounds, including against the proposed felling of mature trees," he said.
"I remain of the view that the site could have been viably developed without the need to fell those trees.
"I believe this unnecessary and sad result has had a negative effect on the local natural and urban environment.
"The one positive aspect I take from these events has been the community response and I give enormous credit to the many local residents who have passionately and energetically campaigned over many months."