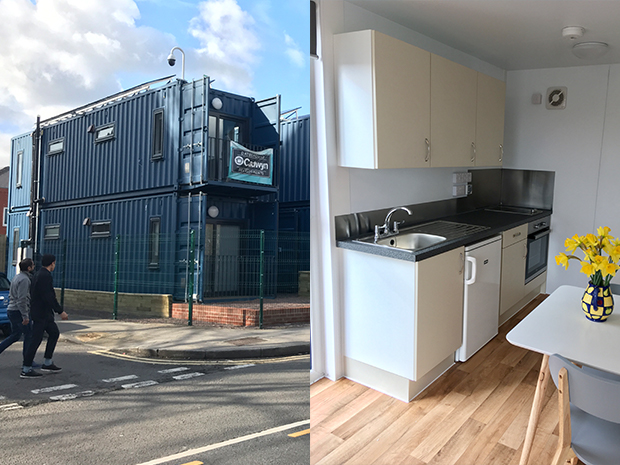 Scheme aims to take pressure off Cardiff's 8,000 household waiting list for social housing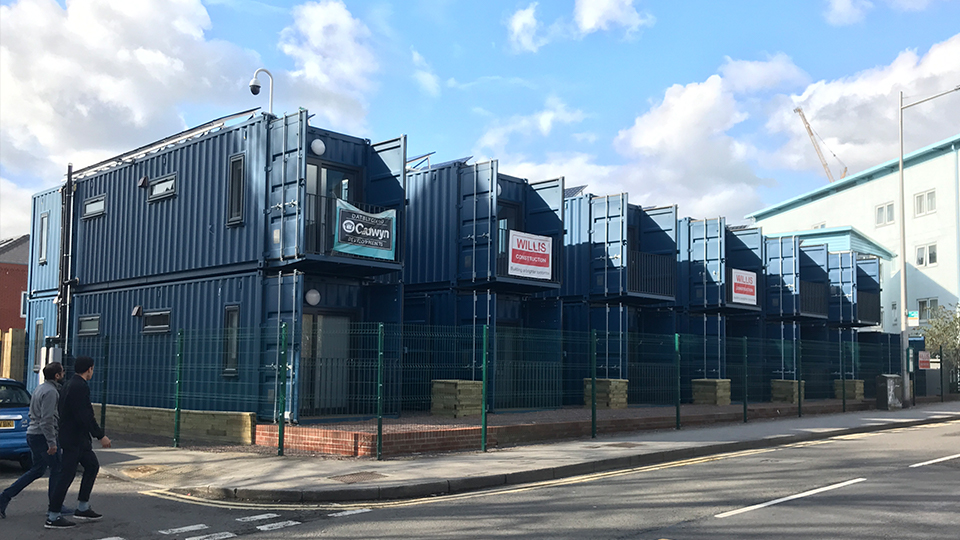 THE first homeless people will move into converted shipping containers in Ely and Butetown from Wednesday, March 11 – taking pressure of Cardiff's 8,000-household waiting list.
Cardiff council has refitted shipping containers with beds, toilets and furniture for people to live in while they wait for social housing.
Two sets of containers have been converted: one for emergency short-stay accommodation in Ty Green Farm, Ely, on the old site of a hostel, and another on Bute Street for families to stay from between eight weeks and 18 months.
At the Butetown site, the containers have been set up so they can be moved to another location if the land is built on by developers.
Lynda Thorne, cabinet member for housing and communities for Cardiff Council, said the first family was due to move into the Butetown site on March 11, and the Ely containers would receive their first temporary residents "imminently".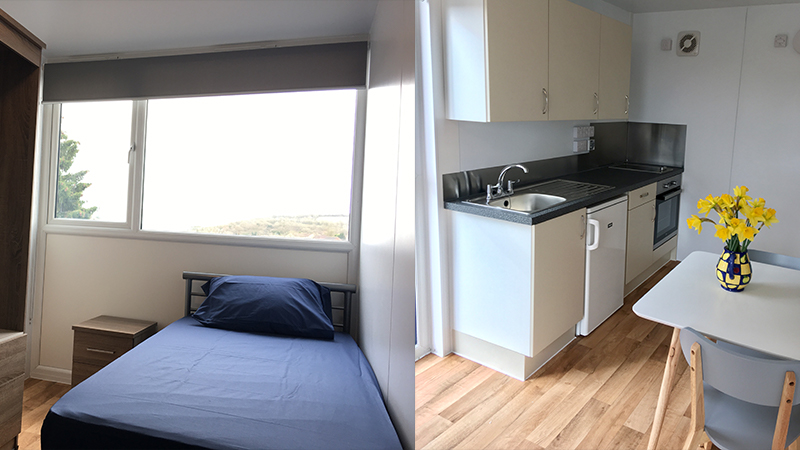 "We had so many families in urgent situations living in office space before, which was not acceptable," said Coun Thorne.
"They're not massive, but they're adequate, modern and warm.
"It's not the perfect solution, that would be finding permanent accommodation. But we don't have enough stock with an 8,000-long waiting list."
But homelessness charity Shelter Cymru has some concerns about the containers.
A spokesperson for Shelter Cymru said: "It is appalling that our housing system is so broken that shipping containers are increasingly being used as temporary and permanent accommodation.
"We urgently need to build more social housing so that we can get families into permanent homes as quickly as possible, and we need to do more to prevent families becoming homeless in the first place."
The spokesperson added that no temporary accommodation can provide the stability families need.
"As far as shipping containers are concerned, whether or not they meet people's needs as temporary accommodation can only be decided by people who are living in them.
"Regardless of how well furnished they are, space is always going to be limited and families with children need space."
Cardiff Council, along with many local authorities in the UK, has a large deficit of permanent social housing.
According to Coun Thorne, there are 1,700 housing vacancies per year compared to the waiting list of 8,000.
"This scheme is about speed rather than money, and if we can get it cost-effective it will free up the permanent housing currently being used by temporary occupants," she said.
"We just can't build enough houses quick enough, there is a crisis no doubt."
Coun Thorne added that the shipping containers are fully insulated, have an electric heating system, solar panels, and have been approved by Building Control.
The shipping container scheme is a trial, and more could be built alongside factory-made units to provide permanent housing if it is successful.
Ty Green Farm's units are expected to remain there permanently in place of the old hostel, which had space for fewer families.