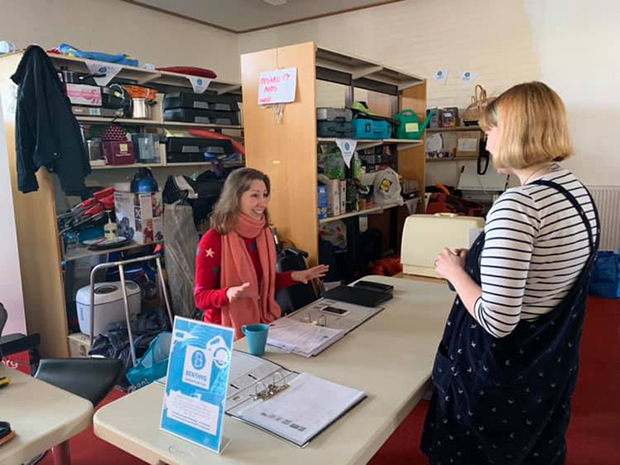 Rumney group wants to inspire volunteers to spread the pioneering lending service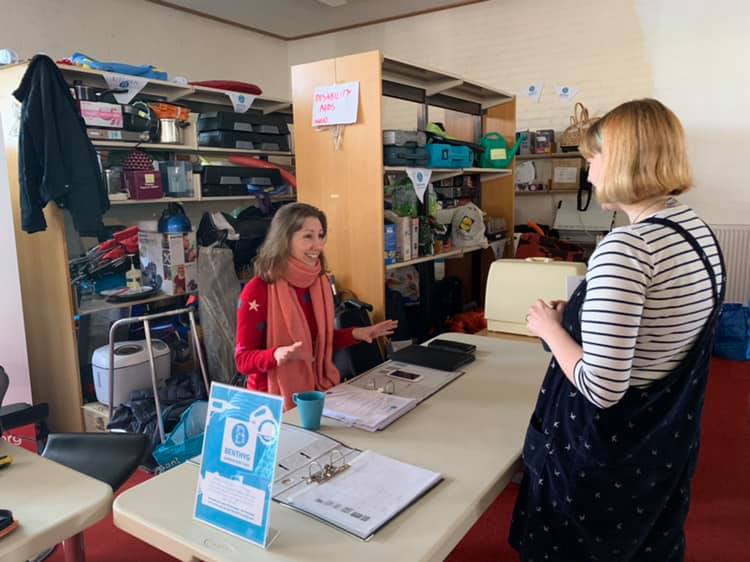 A COMMUNITY project that loans out everyday items to residents in Rumney is trying to find people in Splott willing to set up the same project.
The project, called Benthyg, is described as a library of shared things and has been running since 2017.
It is the first of its kind in Wales and it is based in the Old Library on Downton Road.
Cerys Jones, 38, who is the volunteer and development manager at Benthyg, said: "The whole point is that we've got things in the library that people don't necessarily want in their shed and only use a couple of times a year."
Benthyg have taken around 400 donations from people in the local area and have about 100 people listed as customers.
The items on offer are varied.
Ms Jones said: "Ironically, one of our most borrowed items is a birthing pool.
"We've got crazy things here, such as a candyfloss maker and a chocolate fountain."
While there is a pricing system for the loans, people don't necessarily have to pay with money.
Instead, they can offer their time to train people in how to use some of the equipment that is available to loan.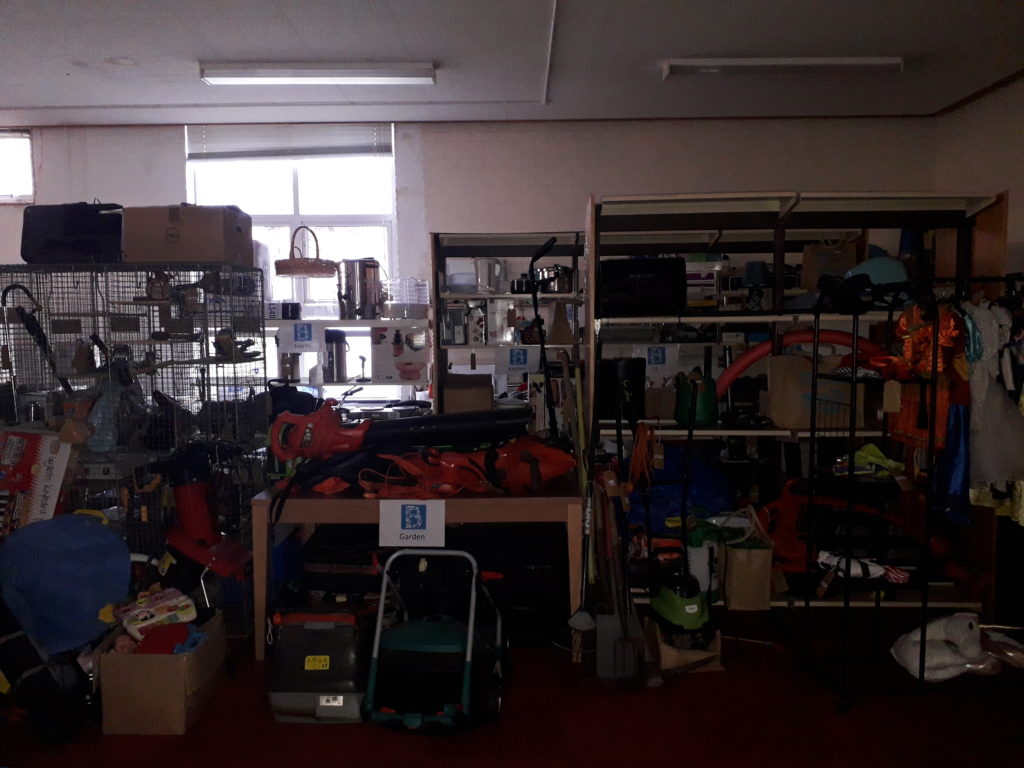 The group in Rumney would not be moving into Splott to help set up a library there.
The responsibility would be on Splott residents to give up their own time and provide expertise based on a blueprint drawn up by Benthyg.
"We'd like one or two leaders to oversee everything and we need someone who's quite competent at fixing things and who knows the functionality of items," said Ms Jones.
"It's going to be run by volunteers who know the community best."
The people who regularly use Benthyg are impressed with how useful it has been and how it has increased the sense of community.
Sally, 52, who did not want to give her full name, said: "It saves buying big items like jet washers, garden tools and power tools.
"You generally only need these things for about 10 minutes and then you don't use them anymore.
"It's a must for every community, it's fantastic."
We spoke to Ms Jones about setting up a library of shared things in Splott, in the video below.