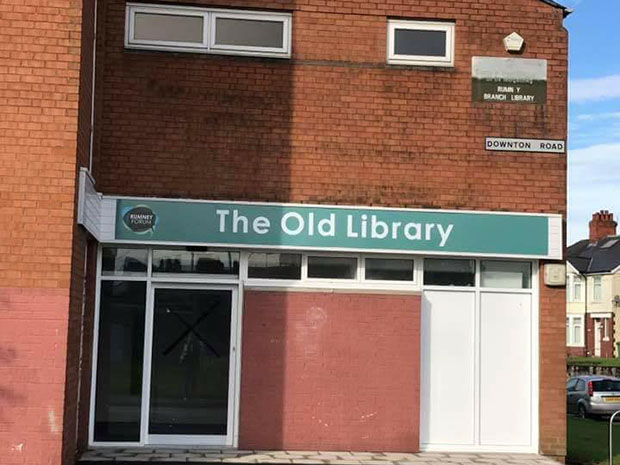 WALES' first library of things, Benthyg, is looking for funding so it can stay open longer.
The library was set up by the Rumney Forum, which hopes to raise £20,000 for a heating system. The library also needs a new kitchen and water pumps, as well as volunteers to help out.
Benthyg, which is Welsh for borrow, allows residents to borrow things they need and donate items they don't use. The library, on Downton Road, stores items such as kitchen, DIY, camping and gardening equipment.
They are urging people with camping or sporting equipment to donate items which can be used by community groups.
The library is only open on Saturdays from 11am until 1pm to receive items and sign up members. Volunteers would like to open on weekdays but the library doesn't have heating or running water so it is too cold to open.
Benthyg allows residents to meet new people and give back to the community. The aim is to "save money, save space, and save the planet".
Becky Harford, 37, Rumney, is a trustee of the Rumney Forum and one of the scheme's volunteers.
"If you're struggling and you need items, you can come and borrow them rather than buying. Benthyg also creates community links as people have interesting stories, such as how many generations have used them.
"In 2014, Cardiff Council published plans to close the library. We set up Community Action for Rumney Library (CARL) and petitioned to keep it open," she said.
The council opened a new community hub in the area, but campaigners from CARL were determined to keep the building open. Local butcher Lee Evans, who grew up in the area, bought the site for £150,000 and the group signed a 99-year peppercorn lease in 2016, for which they pay no rent.
The volunteers hope to raise £20,000 for an air source heat pump which will benefit the environment as it takes from the air outside and boosts it to a higher temperature using a heat pump. "We need people who can write funding bids and grant applications for us urgently," said Ms Harford.
Forum chairman Mike Thomas, 40, of Llandudno Road, has been volunteering in the community for over 20 years.
"One of our big ideas is to help unemployed or young people come and work at our kitchen and learn practical skills to earn employment," he said.
They are partners with Foodshare and want to open a café using food that would be wasted, and sell it to local residents. But they need to find someone to fit their kitchen.
Mr Thomas said: "We're all volunteers here and we need people who want to give back to the community with their time and skills.
"On my street less than 50% of people have a car so we want to keep everything local.
"We wouldn't have been able to do anything without Lee's amazing generosity but we're urging local businesses to help us with the work needed at the building.
Ieuan Garland, 14, of Rumney says he has benefitted from the building staying open. "I come here a lot to help out as it helps you meet new people and I've made a lot of friends."
Libby Payne, 35, of Rumney praised Benthyg. "I wanted to get fit again so when I saw the dumbells I decided to borrow them, to see if I can make use of them, before buying them.
"The whole ethos behind Benthyg is fantastic because we've got houses full of stuff we don't need so we should let other people make use of it."
To borrow items, you must be a member but there are no individual charges as members pay by donating items or their time.
Rumney Labour councillor, Bob Derbyshire, supports the scheme.
"The community is what people make of it so having the Rumney Forum there helps people come together. The library contributes enormously with their energy and enthusiasm and they offer advice to residents who need it," he said.
"They are exploring various places to get the funding. I look at the schemes and support them and put my name forward."
For more information, email benthyg@rumneyforum.org