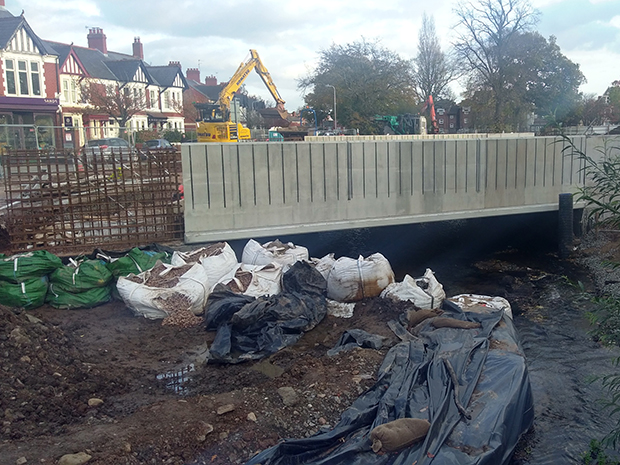 PENYLAN and Roath residents will present a petition to the Welsh National Assembly in their latest protest against the area's flood scheme.
The petition, which has more than 2,500 signatures, is set to be presented to the Senedd at 11am on Thursday, November 30.
In it residents claim: "The planned flood works in Waterloo Gardens, Roath Mill Gardens and Roath Brook Gardens in Penylan are unnecessarily destructive.
"We believe that Natural Resources Wales has not properly considered all options available. We want to see work stop until an independent review can consider the other viable options available to mitigate the perceived flood risk to this area."
Chair of the Waterloo Gardens campaign Dr Melissa Johansson, 46, argues that NRW figures indicate there is no flood risk in most of Roath Brook and Mill Parks.
"Flash flood rivers require storage not conveyance. Building a stream width for a 1:75 year flood is not industry standard, it just seems so wrong."
The protest comes after Cardiff councillors confirmed the scheme would be put in front of the council's Environment Scrutiny Committee.
Ramesh Patel, chair of the committee, said: "Whilst this is a Natural Resources Wales Scheme with no direct council involvement, it is clear that there has been an impact on council parks in the Penylan area, and this has generated concern in the local community
"In view of this, it is right and proper that the scheme is scrutinised by Cardiff's Environmental Scrutiny Committee."
Council leader Huw Thomas said: "Since expressing my concern publicly about the loss of trees arising from this scheme, I have been overwhelmed by the response from the local community, sharing their anxiety about the scale of the project."
The Environmental Scrutiny Committee will meet on December 5 at 4.30pm to discuss the scheme.
Any residents with evidence can submit their findings to Coun Patel via email at RaPatel@cardiff.gov.uk.