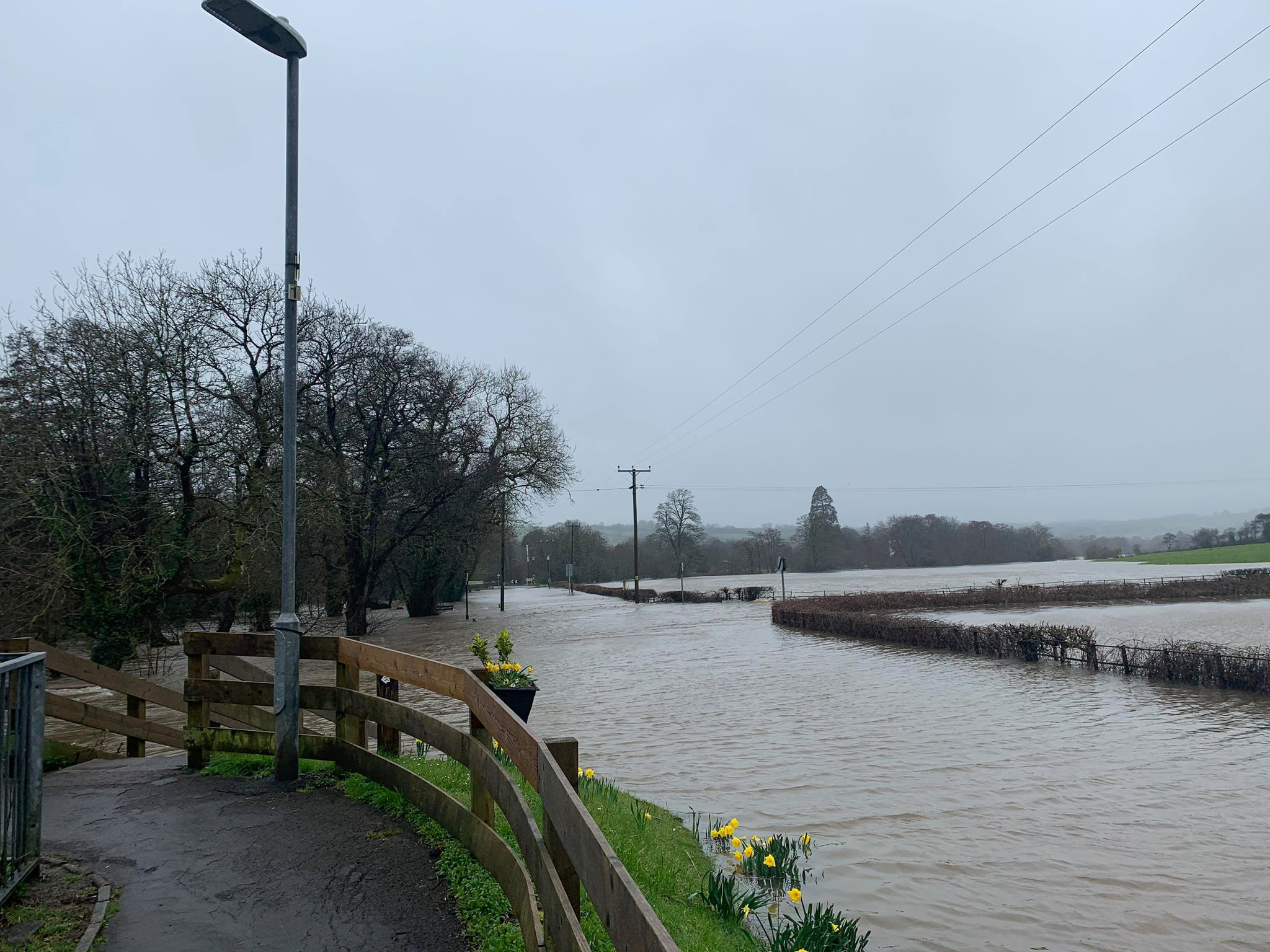 There are currently 13 flood warnings and 23 flood alerts in place across South Wales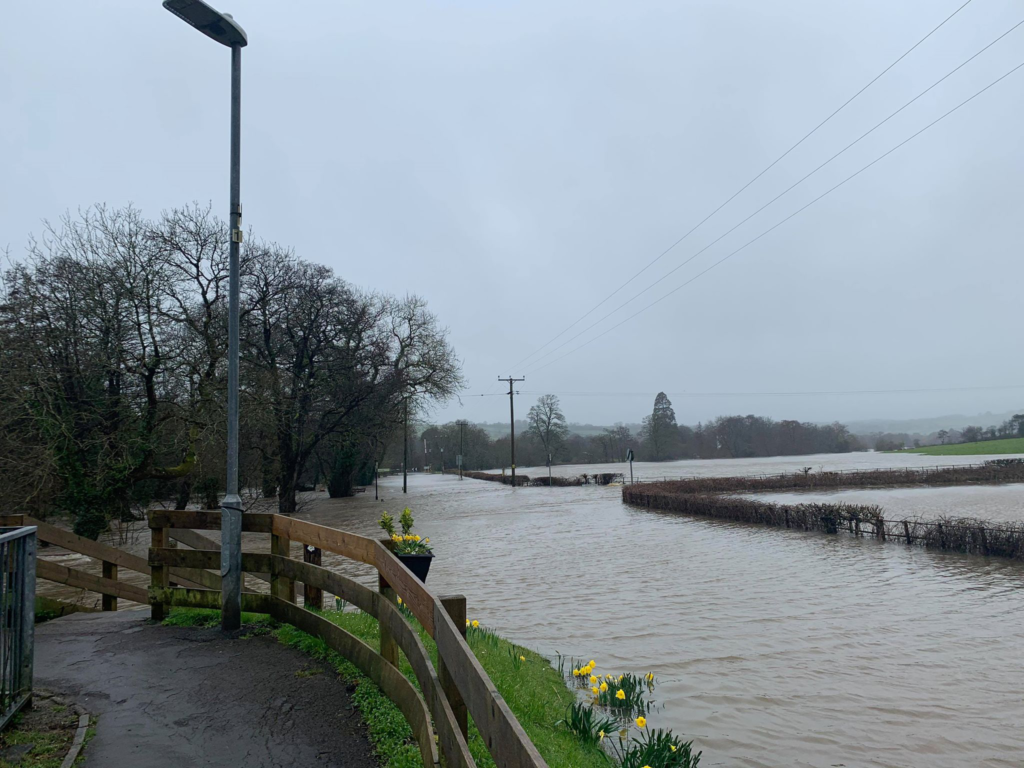 FLOODING has hit South Wales overnight with trains cancelled, roads closed, businesses submerged, and schoolchildren stuck at home.
There are 13 flood warnings and 23 flood alerts are in place across South Wales, including the River Ely at Ely Bridge, St Fagans and Peterston-super-Ely.
Many Transport for Wales services have been delayed and disruption on many lines is expected until early afternoon.
The flooding marks the third time the river in Peterston-super-Ely has burst its' banks in three weeks after Storms Ciara, Dennis and Jorge hit parts of Wales and the rest of the UK.
It follows Wales wettest February on record.
Trains are cancelled between Pencoed and Cardiff Central, leaving commuters from Swansea and Bridgend unable to get into the city centre.
A spokesperson for Transport for Wales said: "Due to continued heavy rain and rising flood water closing the South Wales mainline, customers are advised to check their journey arrangements prior to travel, allow plenty of time for their journey and expect delays.
"The situation is changing all the time and therefore services are likely to be disrupted throughout today with last minute alterations.
"We will be doing all we can to keep people moving and we would like to thank customers in advance for their patience and understanding."
These are the trains currently delayed or cancelled: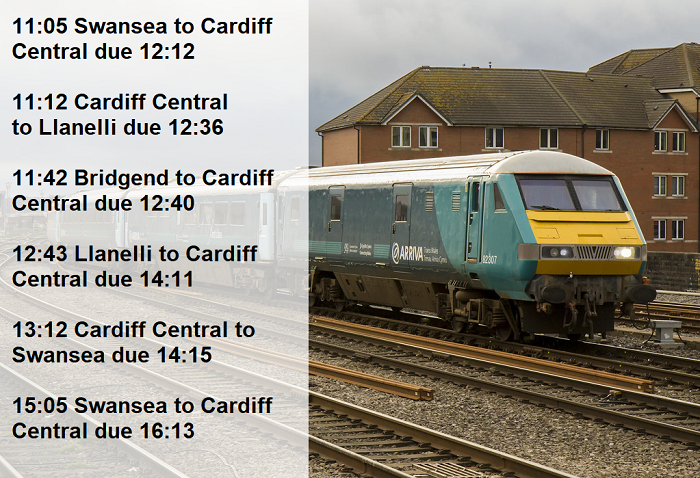 All lines between Cardiff Central and Bridgend are currently blocked and some trains are being diverted around Pontyclun.
Roads are closed around Cardiff, including at St Fagans on Michaelston Road near the level-crossing, Peterston-super-Ely and Birdies Lane between Fairwater and Ely.
The A473 at Talbot Green, Rhondda Cynon Taff, is also affected, adding more traffic for those coming into Cardiff for work.
Members of the public rescued a young man from his car on the way to his first day at a new job this morning after he misjudged the height of the water.
The Sportsman's Rest in Peterston-super-Ely has been hit for the third time in three weeks, leaving the much-loved pub shut for the foreseeable future.
Huw Jones, the owner, said: "We were hoping we could open for Mother's Day because that is our biggest day of the year and we were fully booked, but that won't happen now."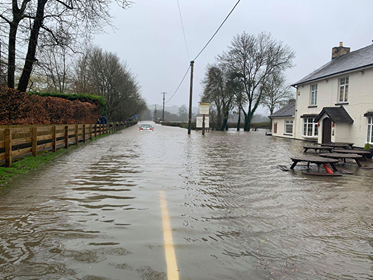 When the river Ely flooded in September last year, the pub suffered £100,000 worth of damage to the kitchen equipment, food, walls and floors. The kitchen equipment cost £25,000 after fridges and freezers needed to be replaced.
When Mr Jones, who has owned the pub for 16 years, woke up at 5:45am today and saw the water level. He called a group of regulars who jumped out of bed to help lift equipment, tables and chairs away from the water.
"The water is about 2ft deep now," said Mr Jones.
School buses from the village were also cancelled, meaning Cardiff and Vale students were not able to get in for lessons.
Dai Lewis, a Peterston-super-Ely resident who owns a canoe, got it out to help people get to work and school this morning, after roads out of a main estate were blocked by the floods.
Peterston-super-Ely Councillor Michael Morgan saw his neighbour, Mr Lewis, taking a 10-year-old boy to school in a canoe through the village as he did not want to miss his class trip.
"He has been a local hero recently ferrying people back and forth during the floods," said Mr Morgan.
Natural Resources Wales said staff had been preparing for the floods, including checking defences and removing blockages from culverts.
"With ground conditions still very saturated, there's scope for flooding on roads across Wales, as water runs off saturated fields," said Jeremy Parr, Head of Flood and Incident Risk Management.
Flood warnings covered parts of Bridgend, Carmarthenshire, Conwy, Denbighshire, Gwynedd, Merthyr Tydfil, Neath Port Talbot, Rhondda Cynon Taff, Swansea and Vale of Glamorgan.