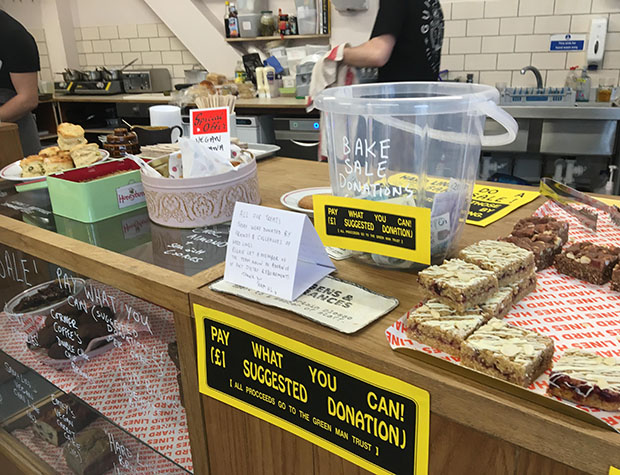 Cardiff fundraising events arranged following damage caused by storms
FUNDRAISING events have taken place across Cardiff to help businesses and homes affected by recent storms.
From bake sales to curry nights, local businesses and organisations have come up with creative ideas to raise money.
Hardlines coffee shop and roastery in Canton has raised £700 for the Green Man Trust through a bake sale and pledged to double this amount to £1,400.
"The idea was to raise money for some of the towns and communities affected by the recent flooding," said Matt Jones, 28.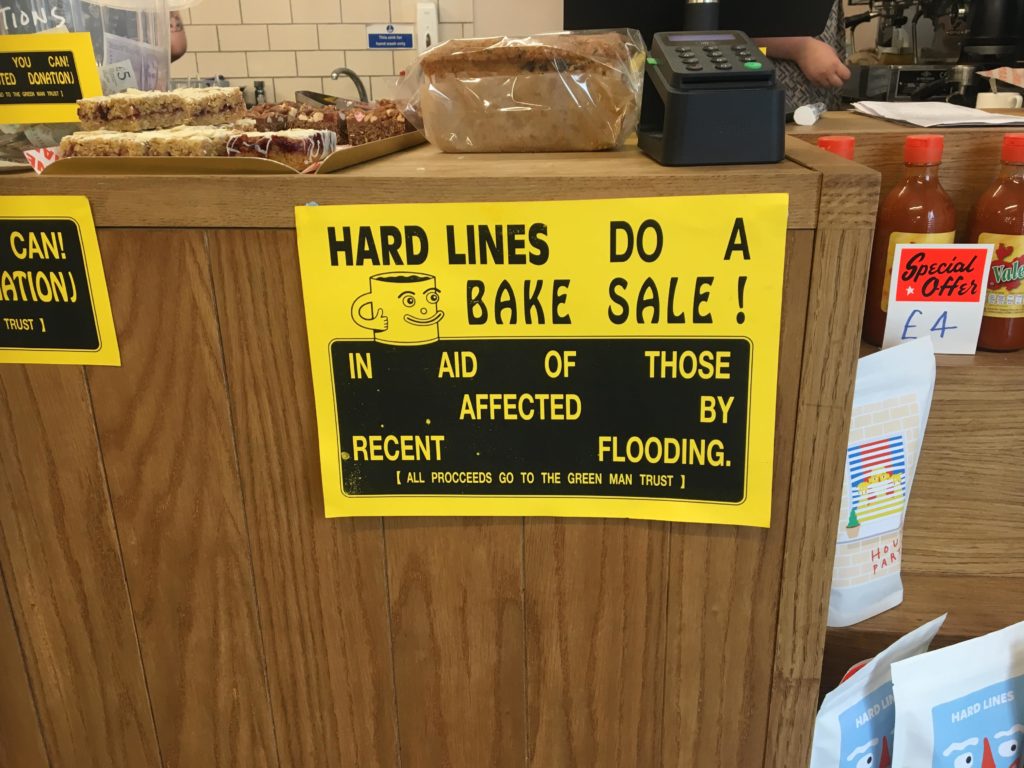 The Green Man Trust is affiliated with the Green Man festival, which takes place every August near Crickhowell.
The trust aims to create opportunities for artist development, support for disadvantaged people, science engagement and Welsh communities.
It has pledged £10,000 to help flooded communities through an online scheme.
Mr Jones said the Hardlines team came across the Green Man Trust while looking for crowdfunders and charities raising money for the floods.
 "A lot of people are asking us where they can put their money and what they can do so we just thought if we offer some kind of community-led bucket, people can come and donate," added Mr Jones.
"We've got a decent relationship with Green Man as a festival and we still work with them closely throughout the year anyway.
"From our perspective, the cleanest way of raising some money is by moving it to the Green Man Trust and then they can work within those communities and put the money where it needs to be."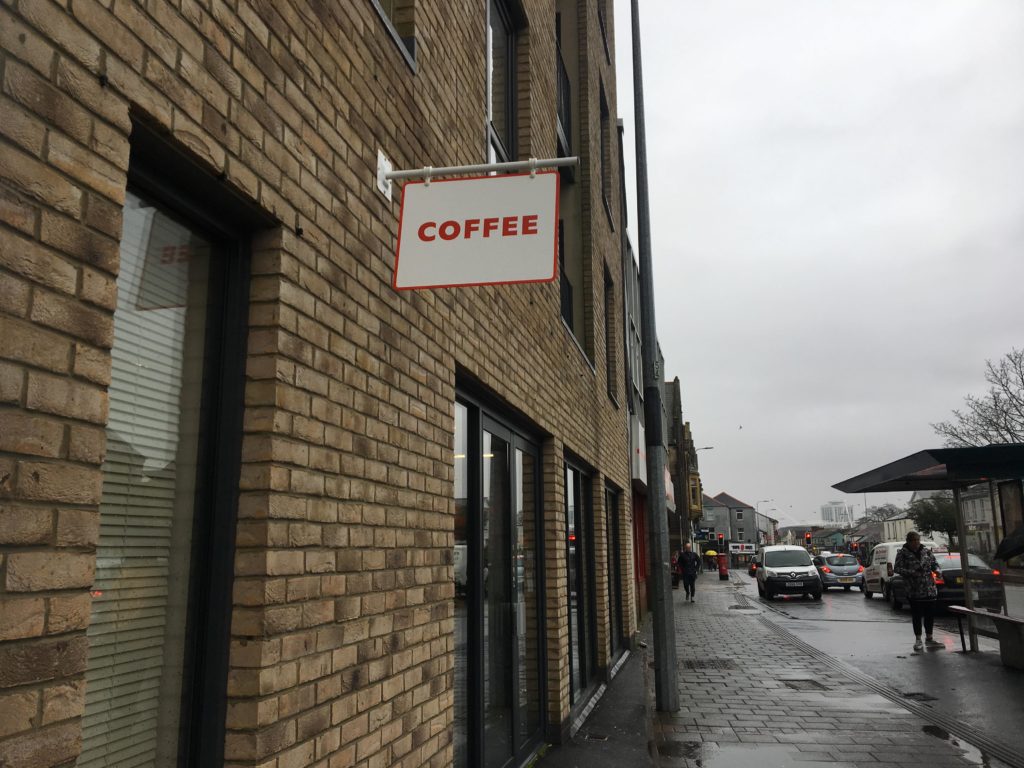 Mr Jones, originally from Aberdare, said Hardlines staff were inspired to raise money after seeing the effects of flooding on areas such as Mountain Ash and the Rhondda Valley.
"We've got friends, colleagues and other businesses we work with – Secret Garden in Bute Park and the traders at the Riverside Market – who have been affected.
"It felt close enough to home to feel like we needed to offer something, and I'm sure there are lots of people doing their best to raise money as well."
Staff baked for the fundraiser as well as receiving donations from businesses including Wild Thing, Inner City Pickle, Flapjack Nation, Pettigrew Tearooms and Friends in Knead, whose roof was partially blown off during Storm Ciara.
Regular customers also donated their baked goods.
Eartha, a plant shop in Roath, also gave a plant for people to bid on and Zak Thomas, a Hardlines barista and tattoo artist, offered a tattoo for a donation to the charity.
Although Hardlines has been running a shop in Cardiff Market for a few years, it opened its Canton location three months ago, where it roasts its own coffee.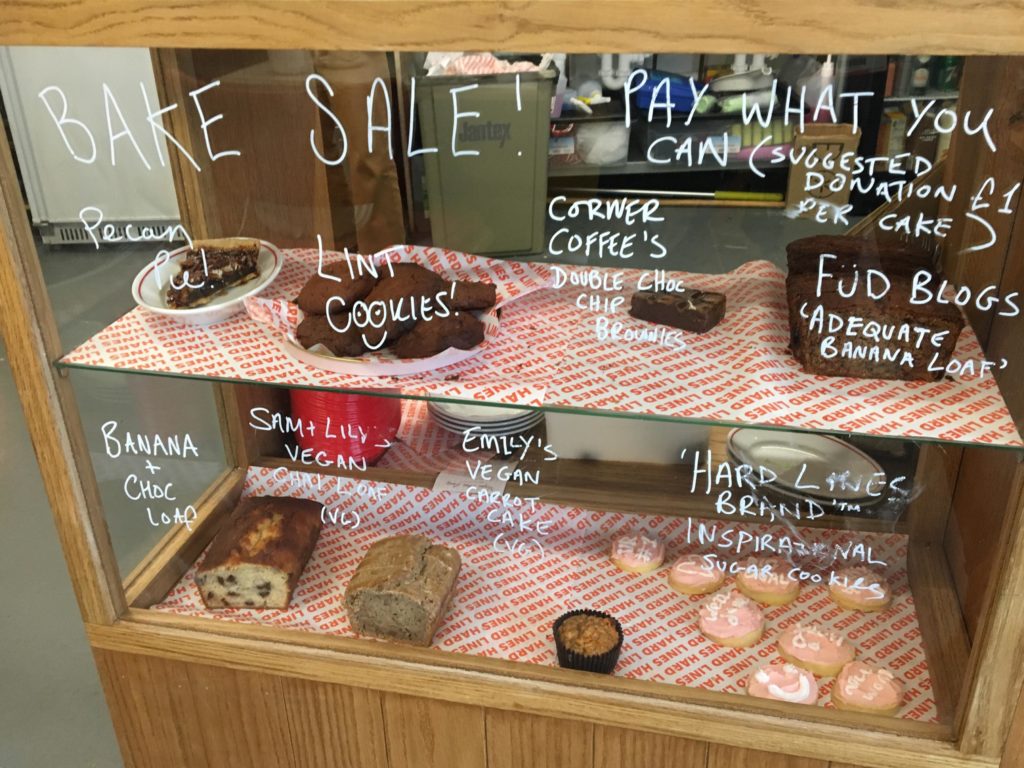 Ty Enfys, a care home in Pentwyn, also raised money for those affected by flooding through a curry fundraiser.
"The main stretch of road between Aldi and Waitrose flooded," said Lily Chapman, lifestyle leader at Ty Enfys.
"Our general manager, Sujjata Singh, cooked curry with sides to sell – it goes down well every year at our summer fete.
"We sold curry to residents, team members and people in the community. We also had a raffle, which closes at the end of March, with prizes donated by Castell Howell and a donation of a family pass from the Newport Dragons."
Ty Enfys has a £1,000 fundraising target and has so far raised £155 on its GoFundMe page.
Together with in-house donations and fundraising, this figure has reached £824, said Ms Chapman.
Radyr Golf Club is also raising money through a donations page that was set up last week.
"We have had some members that were affected by the flooding and we just wanted to do our bit to raise money," said Stuart Finlay, the golf club's manager.
The club, which has over 600 members, sent out an email with a link to a GoFundMe page for people to donate.
So far, £430 has been raised of the club's £,1000 target, with some members also offering cash donations.
The club has seen the effects of flooding within the community. Its head chef, who lives in Bedwas, had his house flooded, and other club members have also been affected.
"There are a couple of members we haven't heard from living in affected areas," said Mr Finlay.
"The industrial park has been hit quite hard and Morganstown and Pugh's Garden Village have been badly affected too."
Pugh's Garden Village had to close one day last month due to severe flooding in the surrounding area.
Last week, an unsafe tree that was being taken down following storm damage landed on the garden centre's lodge, meaning that they had to cancel their toddler group event, Little Seedlings.
Nobody was hurt, but the roof needs to be fixed. Those who have booked to use the lodge have been offered new dates or refunds.
"We were all talking about the flooding in work and our general committee agreed to raise as much as we can to help out," said Mr Finlay.
You can report flooding in your home or street by calling the Welsh Government emergency line on 029 2087 2087 and selecting option five.