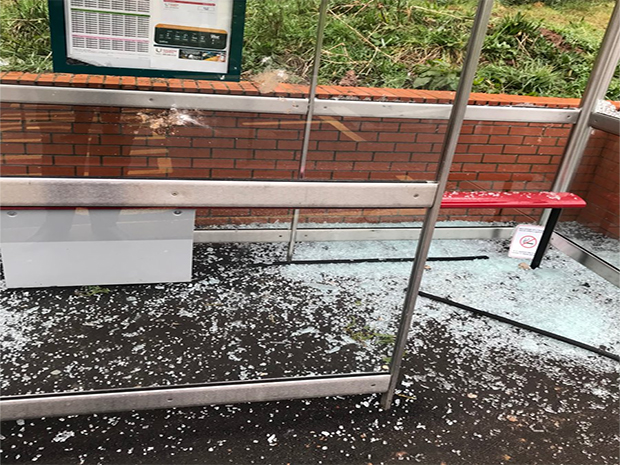 Residents frustrated as Pentwyn and Llanederyn are targeted in attacks
VANDALISM at Llanedeyrn and Pentwyn bus shelters last weekend has left residents frustrated about anti-social behaviour in their community.
Glass windows at Maelfa bus shelter were found smashed on Saturday morning, and shelters at Glyn Collen and Coed-y-Gores were found damaged in the same way on Sunday morning.
Bus stops in the area have been targeted before – the glass at Coed-y-Gores was broken last June, and at Maelfa last September.
Jennifer Bunce, 40, who lives in Pennsylvania, opposite the Maelfa bus stop said she has seen teenagers throwing stones at the shelter several times.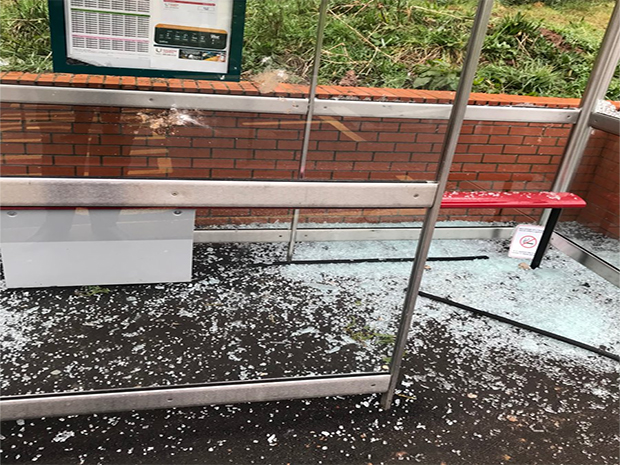 "I normally shout out the window at them, but they're not scared of me anymore," said Ms Bunce.
"I have to stand at that bus stop every morning, and I got glass all over my shoes. It's not safe.
"I think they should speak to their parents. They're the ones letting them out at whatever time of night."
Simon, 34, who also lives in Pennsylvania, said the damage was a reoccurring problem.
"It happens all the time and it's frustrating because it's so dangerous. There are old people and young children who live in this area and use these stops regularly."
He believes that a lack of services for young people in the area is causing the issue.
"There's nothing for them to do around here," he said.
"The park is rubbish, and so they just walk around doing things like this. It's boredom more than anything.
Pentwyn and Llanedeyrn Councillor Joe Carter said: "Vandalism is a serious offence, and this was done with no regard for the community.
"We'd like to see intervention from the council's youth services and the parents of these children because this is a dangerous matter, and these teens seem to be allowed out at all hours.
"We do have a lot of activities for young people in the area, but it would be good to have some more options for older teenagers.
"However, this damage is happening late at night, when clubs are finished."
Coun Carter thanked the council for acting quickly to remove the glass shards and said that since the glass at Bryn Celyn bus shelter was replaced with a metal mesh, there had not been any further damage.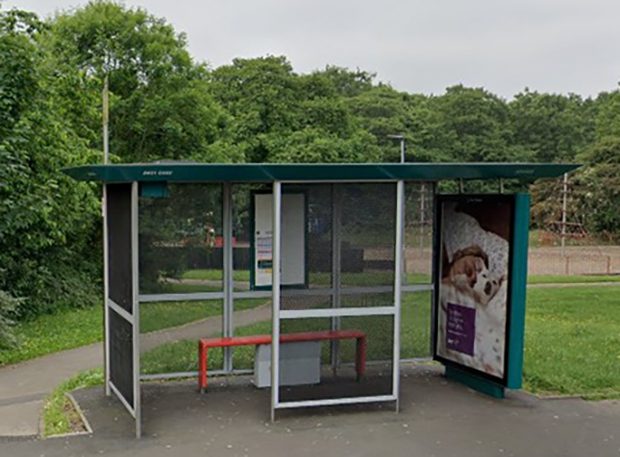 "We understand that Cardiff Council has a contract with a company called Clear Channel, who replace the glass, but if the waste or cost could be cut down by installing a different material then that would be good," he said.
A spokesperson for Clear Channel said that after being notified of damage on Monday morning, local teams attended the shelters within two hours and cleared away the glass.
The missing panels on these shelters will be replaced within the next five days as per their contractual obligation with Cardiff Council.
"Advertising revenues driven by the city's bus shelters ensure that we can make necessary repairs – including broken glass. No taxpayer money is spent on maintaining the city's bus shelters," said the spokesperson.
"As with all our infrastructure, we'd be happy to engage the local authority about possible changes to specific shelters that could minimise vandalism and help keep city's streets clean and safe.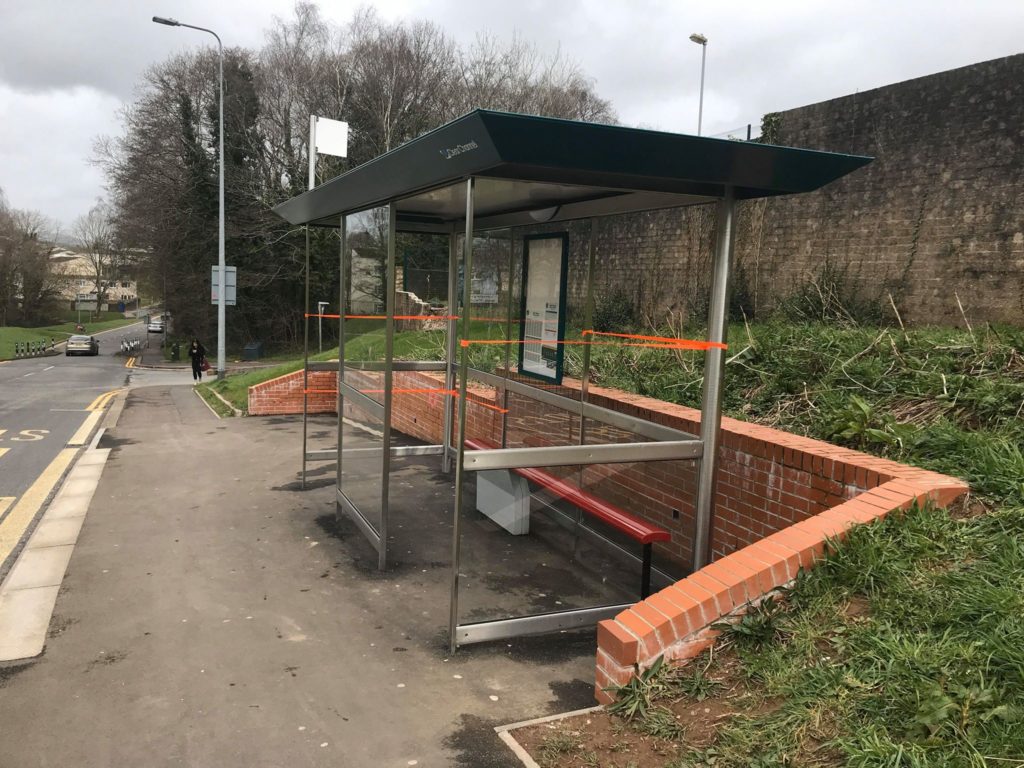 "If a Cardiff resident comes across damage on any of the city's shelters, they can report it through the Clear Channel website or our 24-hour damage hotline – 0800 731 3699."
South Wales Police said they received no reports of vandalism this weekend at these locations, but that vandalism and anti-social behaviour will not be tolerated and patrols where such incidents occur are reported to them.
Coun Carter urged residents to contact the police if they witness anti-social behaviour: "We need people to report these incidents when they see them happening, so that we can put a stop to them."
If you have any information, or witness other anti-social behaviour, contact South Wales Police via 999 or 101 in a non-emergency, or call Crimestoppers anonymously on 0800 555 111.