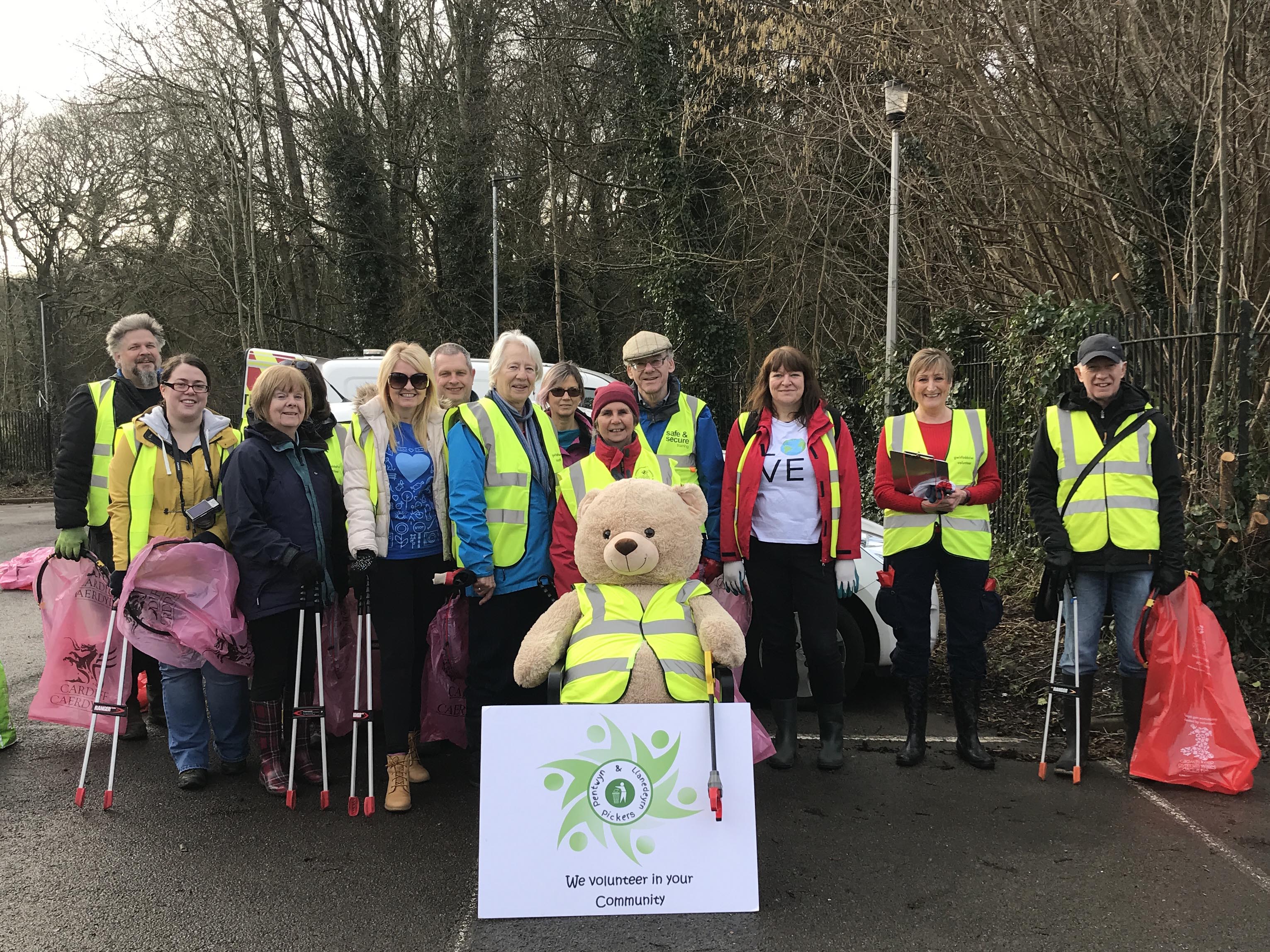 Who knew litter-picking could be so addictive for volunteers?
A SUITCASE, diabetic needles, and a giant teddy bear named Woody are just some of the strange items that the Pentwyn and Llanedeyrn Pickers have found while clearing up their community.
Pauline Reeves, 59, and Linda Wick, 55, joined the committee last year, after volunteering with Love Where You Live and Keep Wales Tidy, organisations that also run local litter picks.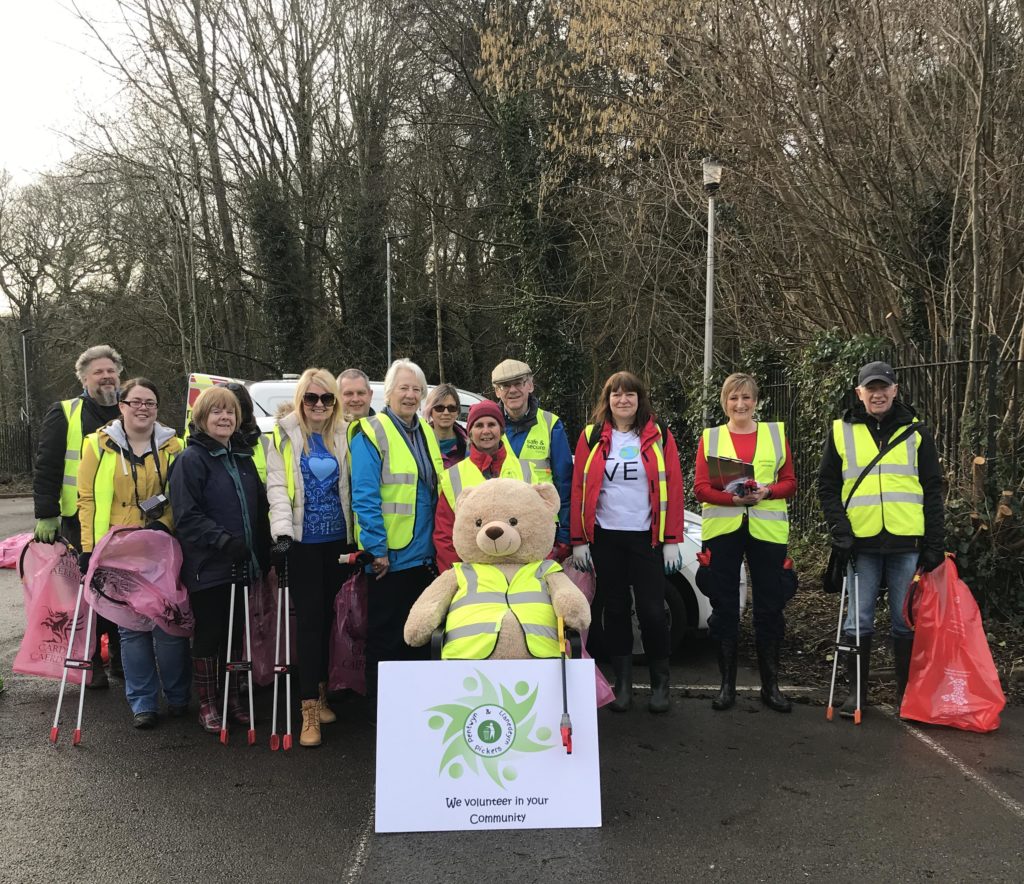 "It's addictive, and it's definitely altered my perspective," said Linda. "Doing this makes me proud of where I live, and that we've made the area look better."
Pauline said: "Once you start, you see rubbish everywhere, whereas before you can almost be oblivious.
"The things people leave can be really dangerous. It's shocking the lengths people will go to in order to litter, like dragging items into the woods, or throwing things over high fences. I just can't answer why."
Becoming a constituted group in May 2019 meant that they could run their own picks.
Now the group meets monthly to clear up areas such as Parc Coed Y Nant and Bryn Fedw Woods, where they often find fly-tipped items.
Keith Lane, chairman of Pentwyn Fishing Club, volunteers with the pickers

The litter found in the shrubs at Parc Coed Y Nant
Along Circle Way East and West, the group clear up fast food wrappers thrown from car windows.
Linda said: "I think it's a lot to do with people's attitudes. Many people have the mindset of 'that's not my job'. We need to change that."
Pauline said: "For all the people that make the mess, there's just as many who will clear it up. It's a funny kind of balancing act."
Fly-tipping isn't the only problem the Pentwyn and Llanedeyrn Pickers are facing.
"We're really struggling with funding," said Linda. "We've sent off a load of requests, and we're waiting to hear back on a few more.
"It is the time span. It can take six months to get a response, but we're desperate for it. We desperately need equipment."
Pauline said: "We have a little bit of equipment that does the job. We sometimes have to borrow it from Love Where You Live. It's nice to have them on board helping us.
The bags of litter collected on Friday

The group collected 47 bags
A picker can cost anywhere between £13-18, depending on the type. Attendance varies, but at their last pick they needed equipment for 14 people.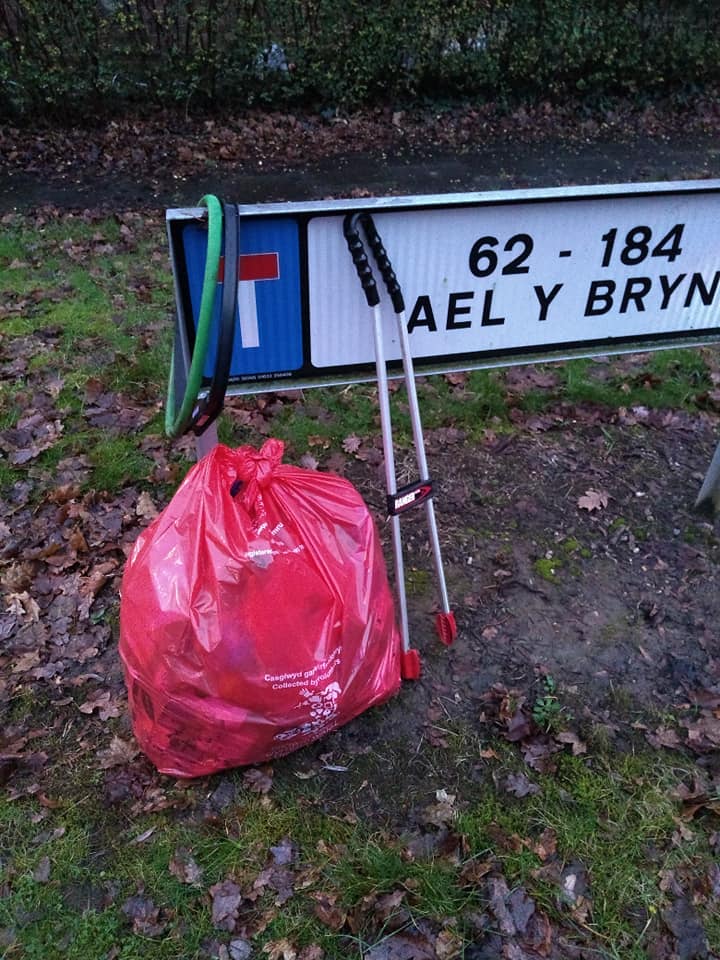 The group also wants to make t-shirts, hoodies and hi-vis vests to incentivise their volunteers and buy child-sizes of all the equipment.
"That to me, is the point. This is my grandson's future," said Pauline. "It's not just our job to clean it up, but to educate.
"If we can start at a young age, then we have some hope for the future.
"When we've done picks with children, they're very aware. They know what happens when a plastic bottle is dropped. They know that litter kills.
"That's why getting them learning outside is also so important – you should have seen their faces when we found a wellington boot, it brought me so much joy.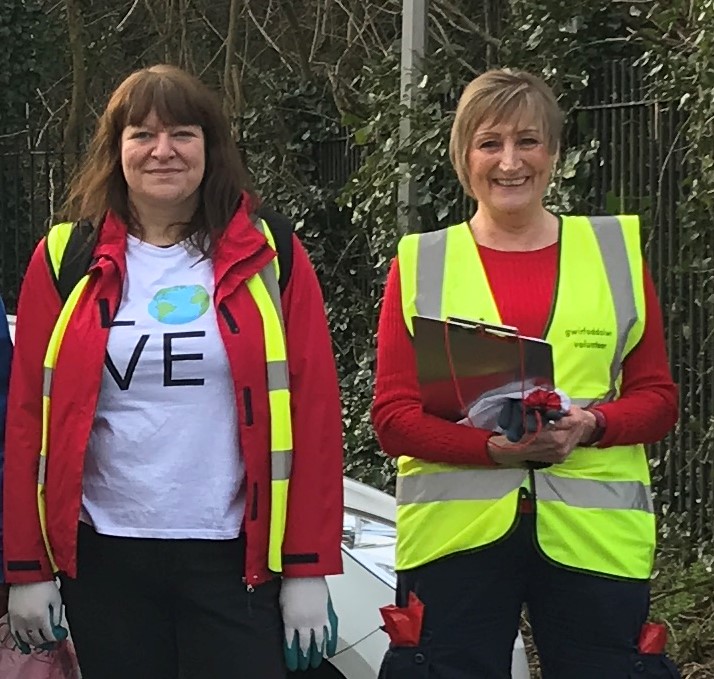 Linda said: "They're growing up in a different time. We grew up with the milkman taking our empty glass bottles back, and fizzy drinks were a treat.
"It's harder for my age group to see all this takeaway packaging come in, that isn't recyclable. I don't think the manufacturers themselves are doing enough."
Pauline said: "We'd like to see a future where people are more aware and caring. A litter-free environment would be amazing.
"Do I see it happening? No, not in my lifetime. I think there's more awareness out there, but until we stop being a throwaway society, nothing will change."