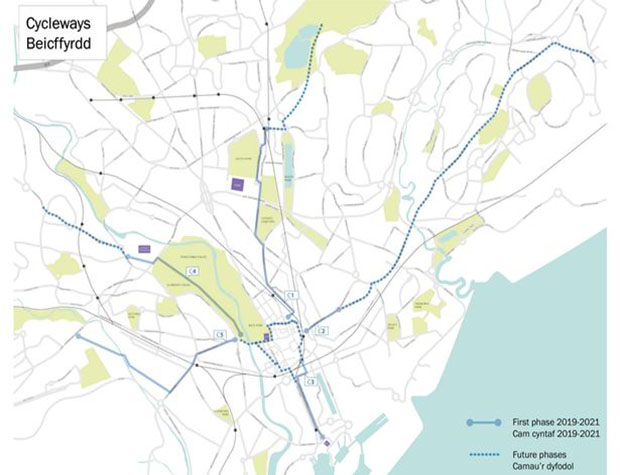 Cardiff Council's transport white paper proposes £10m to be invested in the city's cycle superhighways
WORK has begun on the latest Cycleway on North Road, connecting Cathays to the city centre.
The work will expand Cardiff's first segregated cycle highway on Senghenydd Road.
This latest Cycleway is part of Cardiff Council's cycle superhighways project, which plans to introduce five cycle routes around the city by 2022.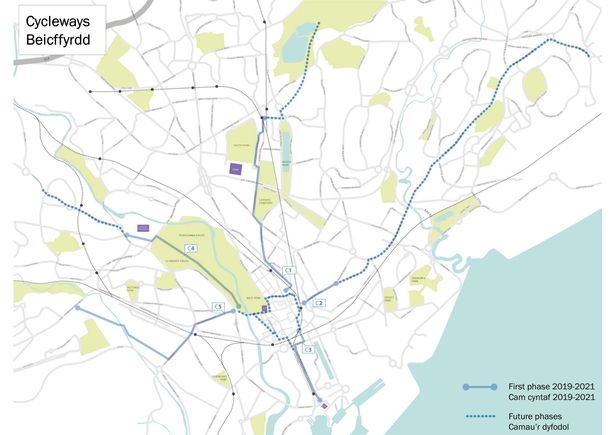 "It started with a Cycleway coming up North Road by the side of the park and the Royal College of Music and Drama," said Norma Mackie, councillor for Cathays.
"It will now start going the rest of the way up North Road. This is the second phase that will connect people to the City Centre."
The proposed routes will connect communities to major destinations across the city, including the City Centre and Cardiff Bay.
Work began on 'Cycleway 1' in March last year and was the first of the five to be built.
The council held consultations for Cycleway 1, from St Andrews Crescent to Senghenydd Road, and Cycleway 3 on Lloyd George Avenue.
The work on North Road began on Wednesday last week.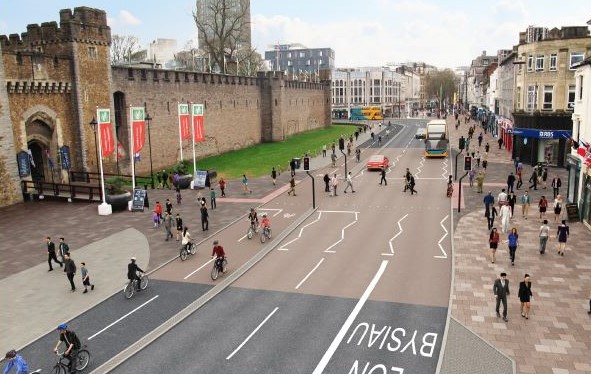 The Cycleways are designed to be separated from motor vehicles and pedestrians where needed.
A Vale resident who regularly cycles in Cardiff and did not want to be named said: "It's important that there are some routes planned to get across the city, not just in and out of it.
"Closing roads that cars use to cut across the city would help. Shutting motor vehicle access to Castle Street would be a good start.
"Allowing cycles to start ahead of motor vehicles – such as at the lights on Cathedral Road outside Sophia Gardens – would also help."
Tamas Foldes, 28, of Cathays, says he regularly uses the recently built Cycleway 1 section.
"Since it is still under construction and somewhat crowded by people, I am more likely to use King Edward VII Lane when going to the City Centre, which I guess isn't ideal from a traffic standpoint.
"I use the roads to get to the Student Union, but not for getting to the City Centre. My old habits die hard, especially when there is still construction going on."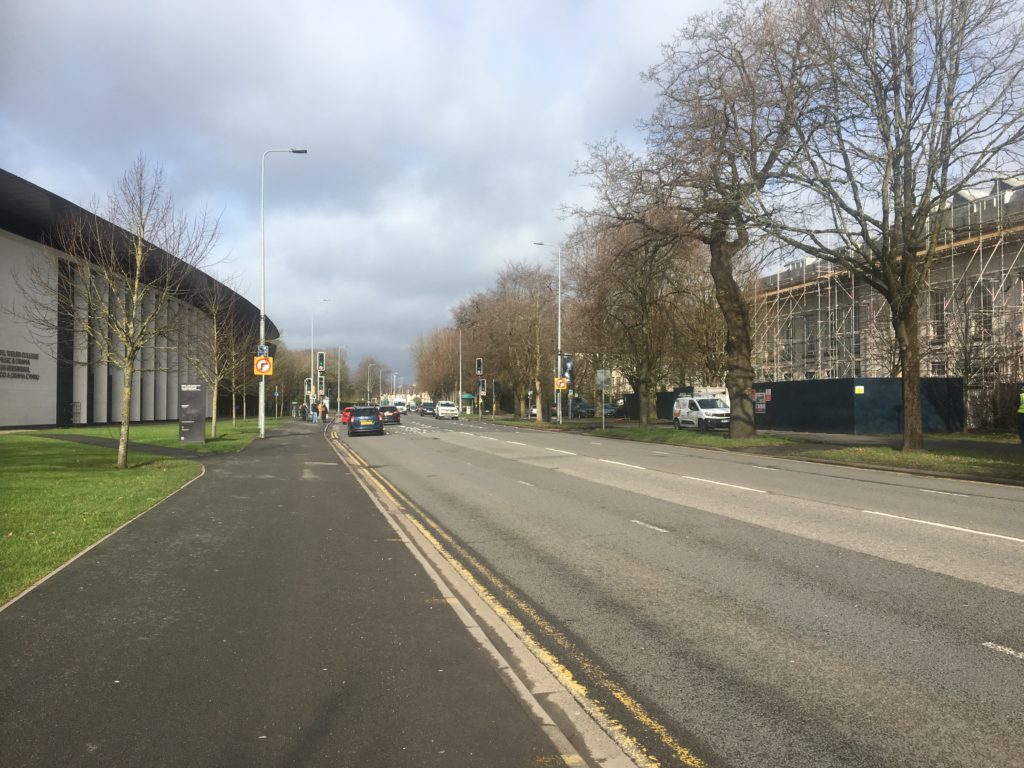 In their proposed budget for 2020/21, Cardiff Council have set aside £78.4m to develop strategic cycle routes, improve transportation infrastructure and encourage active travel.
Public Health Wales estimates that the equivalent of over 220 deaths each year among people aged 30 and over, in the Cardiff and Vale Health Board area, can be attributed to Nitrogen dioxide (NO2 ) pollution.
According to NHS Wales, levels of NO2 in the Cardiff and Vale residential areas are the highest in Wales.
A legal requirement has been placed on the Welsh Government, which requires the Council to take action to reduce NO2 levels to meet the legal limit set by European legislation.
Cardiff's transport white paper for 2030 states that the council are investing £10m into the network of segregated Cycleways up to 2022.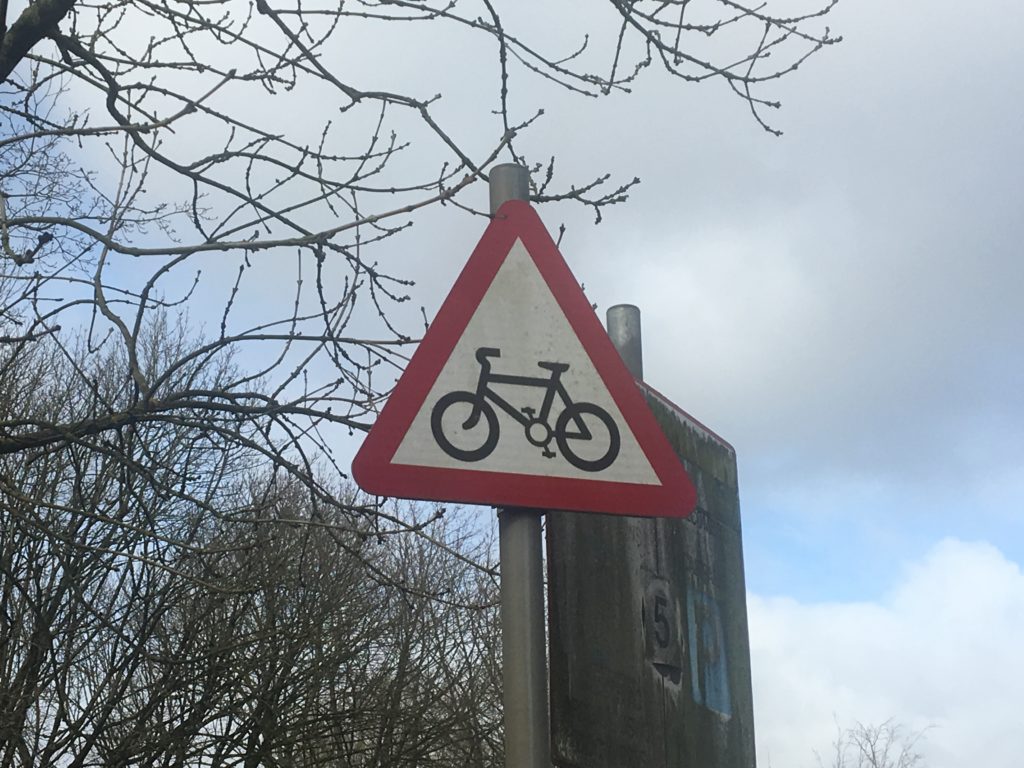 Some residents have taken to social media to share their discontent at the council's use of funding to build cycle paths rather than upgrading roads or filling potholes.
Others have argued that other areas of Cardiff, including the West of the city and Rumney, have inadequate cycle path provision.
"The next one will be Cathays Terrace so there's consultation out on that at the moment," said Coun Mackie.
"They've consulted with us as local members and they're getting ready for a consultation for the public."
Coun Mackie said that plans would join Senghenedd Road, Cathays Terrace, Whitchurch Road and the Gabalfa roundabout.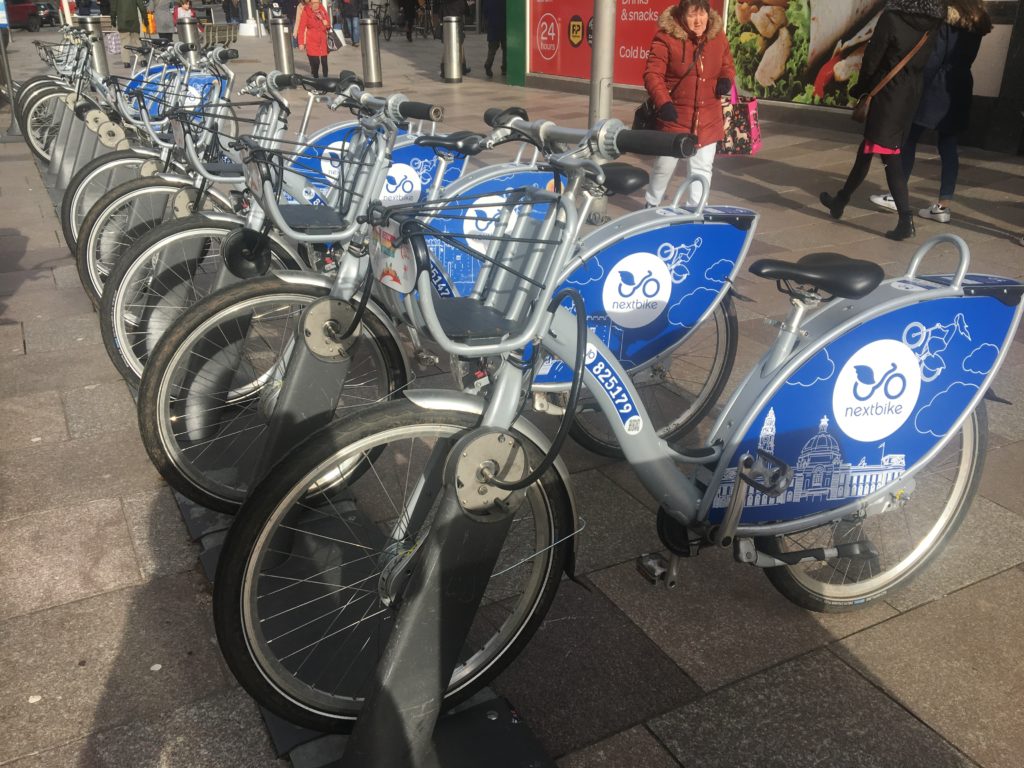 "Eventually we'll have people moving around town without people being bothered by cars, so that there'll be a distinct barrier between the cyclists, the car and pedestrians," she added.
In response to questions about whether the Cycleways could mean fewer cars being used in the Cathays area, Coun Mackie said: "We've had a parking problem in Cathays for a long time that we have discussed with officers.
"We're looking at different ways of parking in Cathays so that it will link in with the cycle highways, so we hope there will be more people getting on their bikes, that we will have more NextBikes, if people use them.
"The more people cycling or walking, the less cars we'll have coming in."