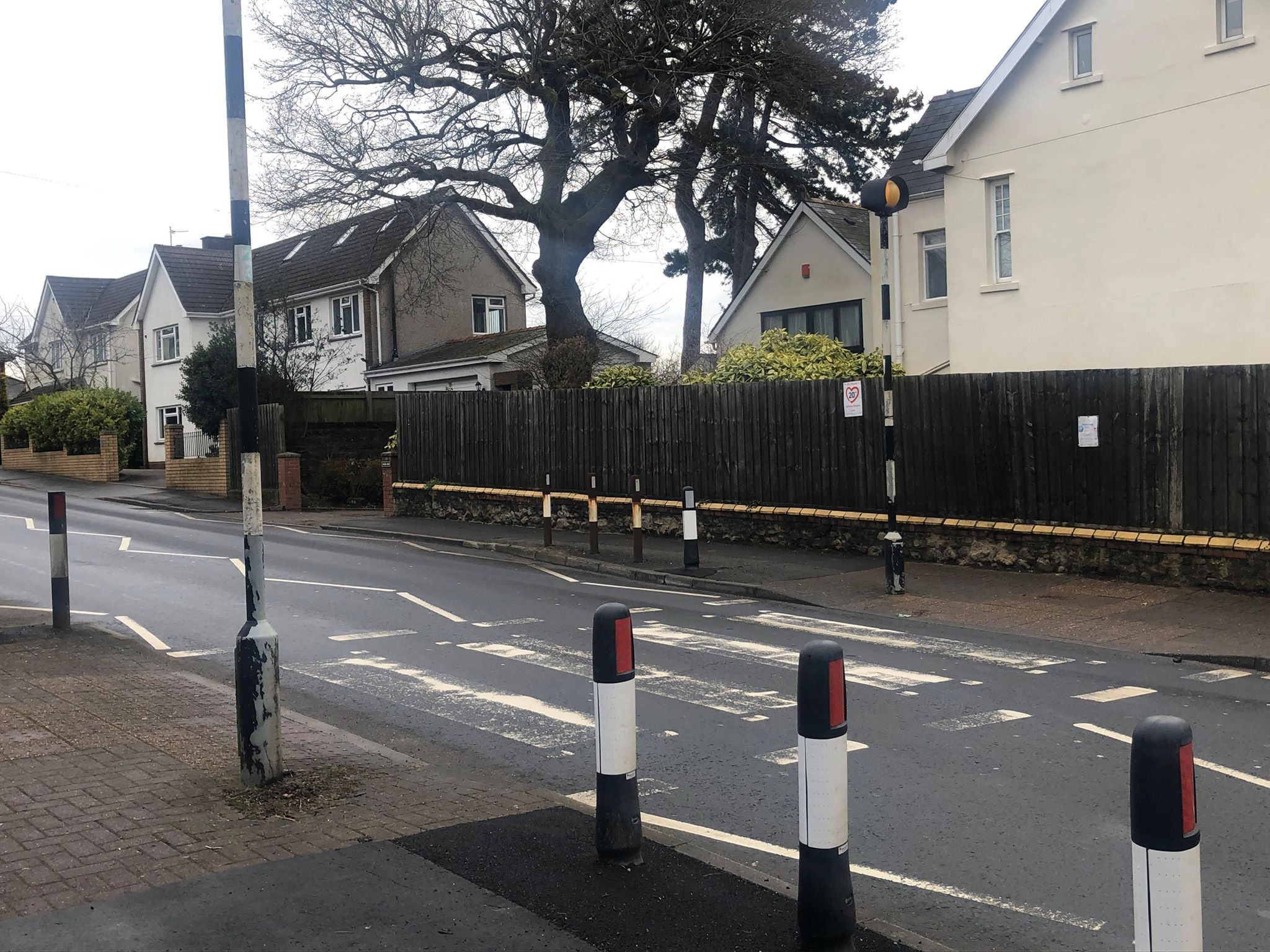 Residents say tabled crossings in school zones have been put off for too long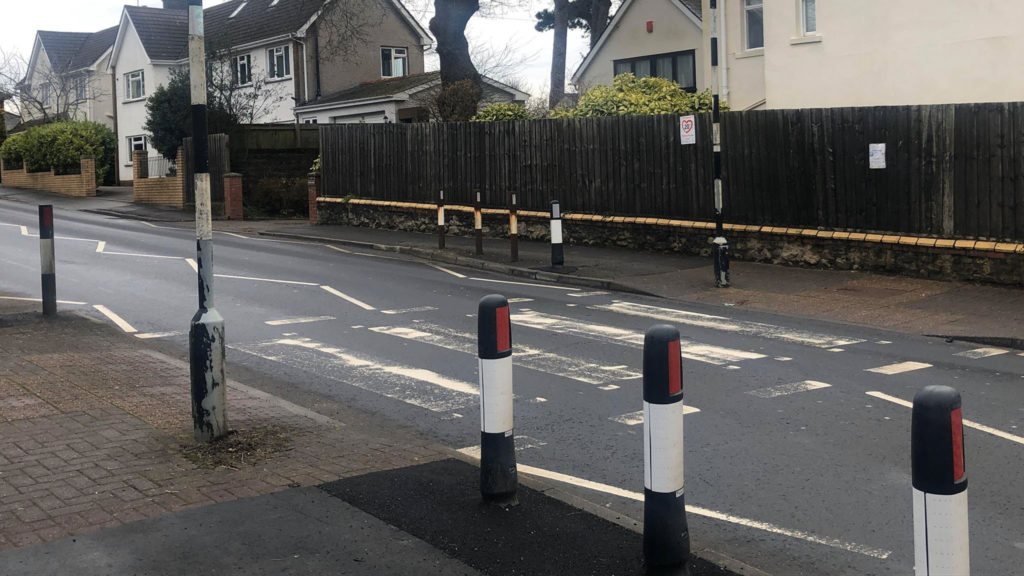 CALLS for enhanced safety measures at a Radyr zebra crossing have escalated following an alleged road traffic incident at the junction.
Residents have posted on social media about a collision that reportedly occurred on the junction of Heol Isaf and Park Road, close to Radyr Primary School.  
Terry Baldwin, lollipop man at the adjacent zebra crossing, said the incident occurred at around 2pm on Monday, February 2.  
He was told of the incident by passers-by when he arrived for work shortly after.
They described a male driver who swerved into the corner of Heol Isaf and Park Road, hitting the roadside bollards and corner wall, while a pedestrian crossed the zebra crossing in front of him.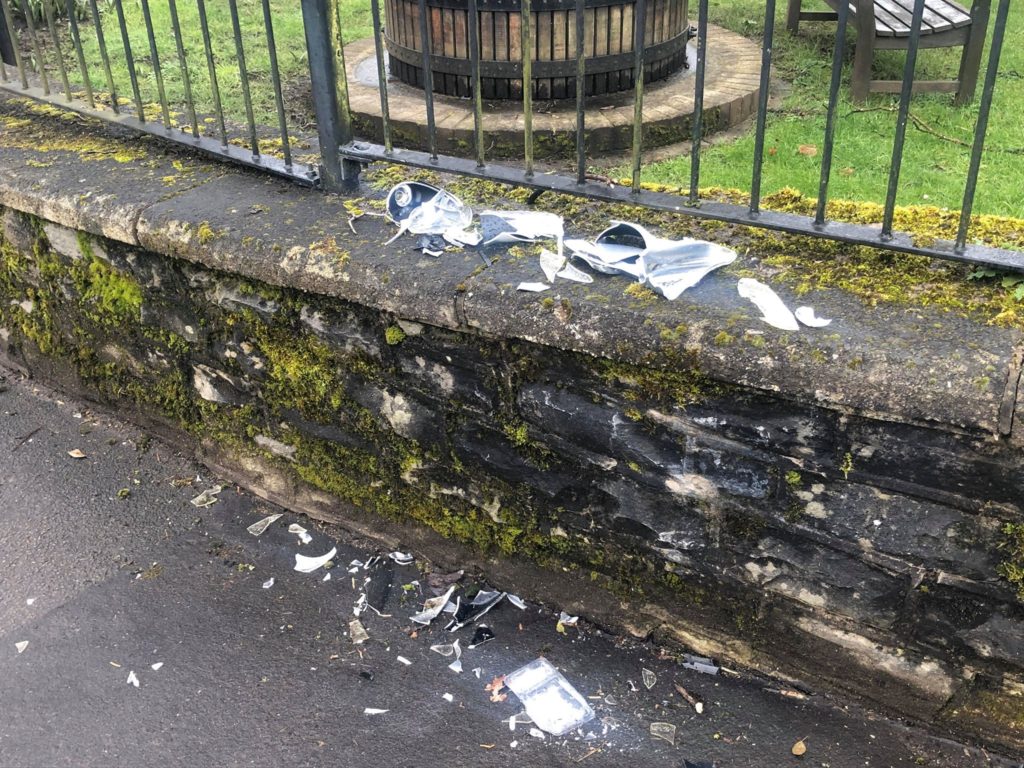 "What I see here most days makes me laugh. I hear a lot of complaints when speaking with parents," he said.
Although he did not see the incident, Mr Baldwin said he reports anything he sees or hears to his employer, Cardiff Council. 
South Wales Police said it has no record of an incident at the time described, and that it may not have been reported to them.  
Mr Baldwin believes that the speed-monitoring signs on either side of the crossing are not enough of a deterrent, because the only camera is further along the road, near Radyr Comprehensive. 
Residents claim this is not the first incident of its kind, citing similar occurrences and near-misses over the last three years.  
"I have been stood in the middle of the crossing and a car caught me on the hip with his wing mirror and then [the driver] told me off for breaking his mirror. It is incredible what I see. It's a crazy road," said Mr Baldwin.
Jean Mustey often takes her granddaughter, nine, to Radyr Primary. Mrs Mustey lives in Rhiwbina but walks from her daughter's Radyr home. 
"Cars speed along the road. If they come through this way they must know it is a school zone. It is only going to get worse, especially as they are building new houses on Llantrisant Road and people use it as a rat-run," she said.
"We have the lollipop man, which is something, but when he was off, we had a replacement some days but not always.
"People need to be more aware – it's frightening."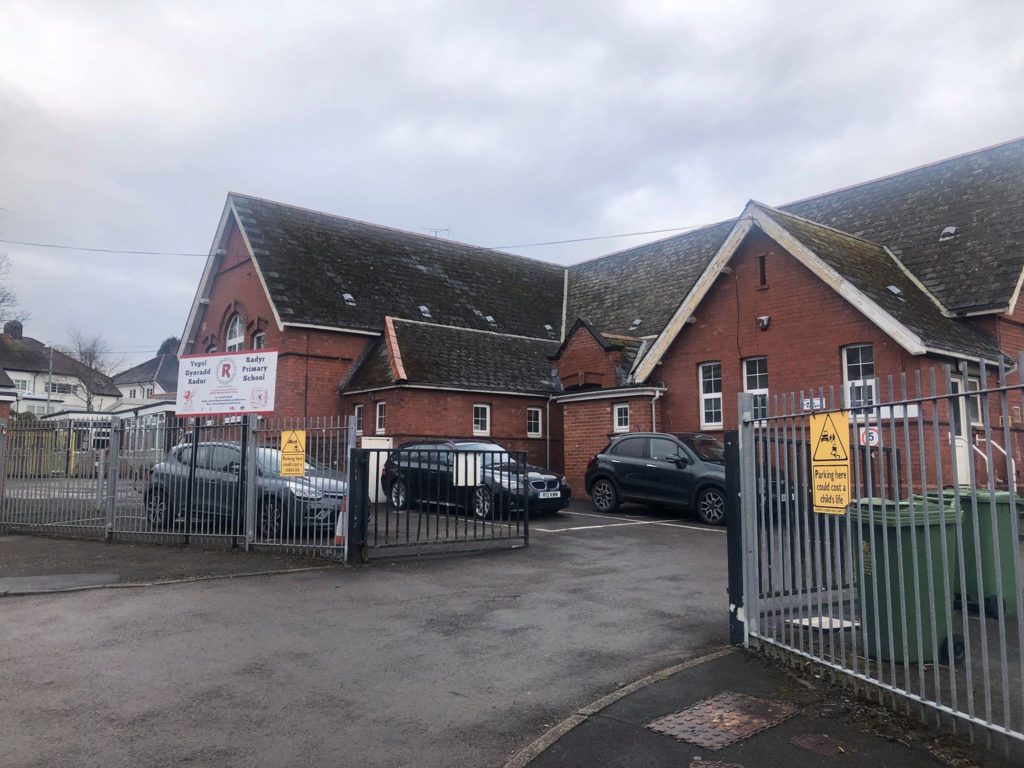 Amanda Cairns, Radyr resident and member of the LoveOurVillages campaign group, said: "We have two schools without adequate crossings. We have been campaigning for additional crossings for a long time and we all expected them to be in place by now." 
"On one hand, we get told it's coming, then that there is consultation, then we hear that it is being delayed while objections are considered. Our frustration as villagers is that it is getting worse and yet nobody seems to have the impetus to address it," she said.   
Mrs Cairns said that original proposals for the nearby Plasdwr housing development, announced in March 2017, outlined the need for work to be done on Heol Isaf, but residents are still waiting for the first phase, including three new tabled zebra crossings and a 20mph limit throughout the village.  
The new crossings will be raised, or tabled, to slow traffic, and then existing crossings will be altered. 
The first phase is due to be introduced this spring following early release by lead developer Redrow Homes of around £300,000 of Section 106 money, a funding agreement made with Cardiff Council.  
A Cardiff Council consultation on the proposed crossings was held in May 2019, and a consultation on the proposed speed limit, which ended in January of this year, revealed that most respondents favoured the change.  
At a recent council meeting, campaigners were told the changes were still being considered because objections had been received, including concerns over increased car emissions, now being addressed by the installation of a monitor on Heol Isaf.  
Improvements to existing crossings, including the one serving Radyr Primary School, come under phases two and three, which rely on the release of another £622,000 in Section 106 money, triggered by factors including sales of houses in the Plasdwr development.
First Minister Mark Drakeford attended the meeting of Radyr and Morganstown Community Council on Thursday, February 20, in his capacity as AM for the area.  
Members heard from the council's Road Safety Working Group, and Mr Drakeford said he would be very happy to work with the community council on its plans for "school safety zones", if the ideas were one that the county council would support. 
"The Welsh Government does not directly allocate funding for concerns of this nature, it goes via the local authority," he said.
The community council does not have statutory power relating to roads, but acts as a voice for local people.
It asked Mr Drakeford to consider if the Welsh Government could help with early access to the funds for phases two and three.  
Chair of the community council, Huw Jones, said: "Given the level of the need, and the level of the confidence that the money would be secured, can the Welsh Government help get the money that could take years, given it relies on Plasdwr selling houses. A decision for the release of £622,000 would be welcome." 
Mrs Cairns said: "The junction is poorly lit, poorly maintained, it is not visible, and the traffic is far too fast. I would like to see Cardiff Council make the junction safe, which it is not at the moment." 
Councillor Caro Wild, Cabinet Member for Strategic Planning and Transport has been asked for a comment.