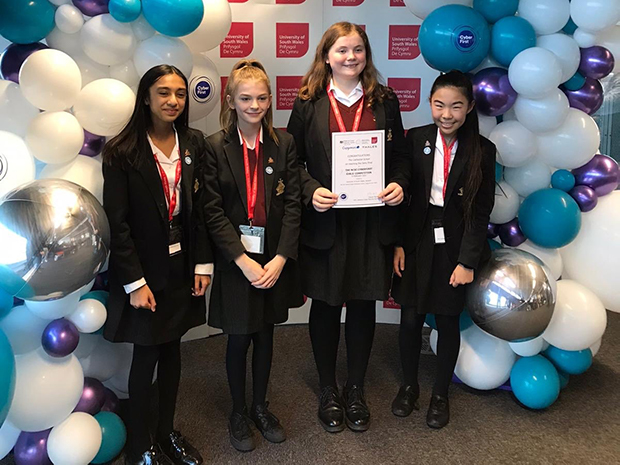 Llandaff Cathedral School represents Wales in event encouraging girls into cyber careers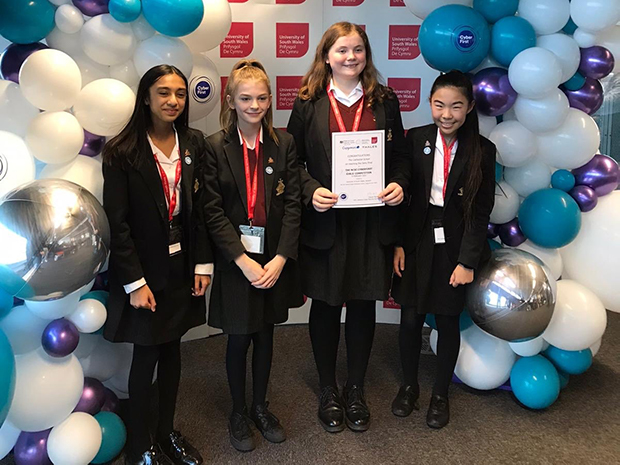 A TEAM of girls from Llandaff Cathedral School has made the final of the National Cyber Security Centre's CyberFirst Girls Competition, after triumphing in a codebreaking challenge.
After a qualifying round involving over 12,000 girls, the team progressed to the Welsh regional semi-final in Newport, where they beat nine other Welsh schools in a range of tasks.  
They will now represent Wales against winning teams from Scotland, Northern Ireland, and several areas of England at the grand final on March 16.
The girls, in year eight, were "over the moon" to have won the semi-final and said that teamwork was a big part of their success.
Mrs Joanne Dinsmore, IT teacher at the Cathedral School said: "We were delighted that our team did so well on Saturday.
"We take female involvement in science very seriously and strongly promote STEM subjects (science, technology, engineering and maths) to the girls at school.
"We are continually promoting Computer Science as a subject to try and raise awareness of the opportunities for women in this industry. Competitions such as CyberFirst Girls play a major role in this undertaking."
The NCSC is part of GCHQ, the UK's intelligence, cyber and security service. According to the organisation, only around 11% of the global workforce in cyber security is female.
As such, it runs the competition every year to give girls an opportunity to find out more about the sector, potentially influencing the subjects they take at GCSE and their future career paths.
Chris Ensor, NCSC deputy director for skills and growth, said: "A huge congratulations to all the girls who took part, particularly the winners. The enthusiasm and skill shown by each of the girls participating helped to make these events an outstanding success.
"The feedback we've had has been hugely positive and suggests many of the girls will continue to pursue their interest in computing and cyber.
"I would encourage even more girls to get involved in future competitions."
The girls were also congratulated by Welsh Finance Minister, Rebecca Evans, who recognised the competition as "a fantastic opportunity to spot and nurture our young female talent."