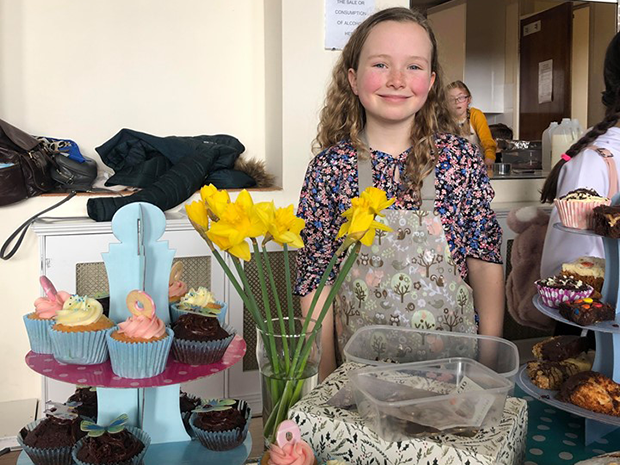 Pentyrch residents supported the event held for neighbouring town of Taff's Well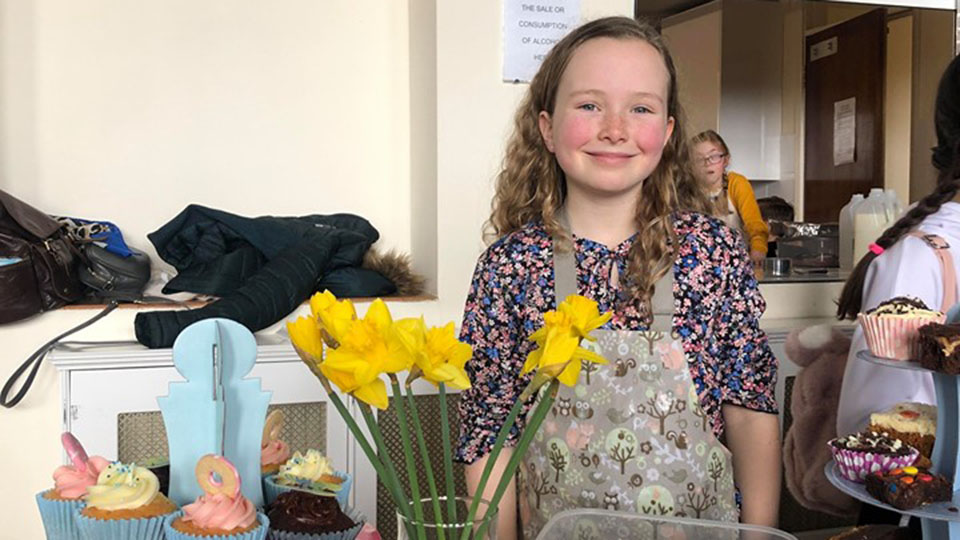 HUNDREDS of people attended a coffee morning in Pentyrch hosted by a local schoolgirl in aid of flood victims.
Efa Hobbs, 10, raised £1,748.13 for the neighboring town of Taff's Well, where many residents were affected by Storm Dennis flooding and are now working to rebuild their businesses and homes.
The event was held at Pentyrch Village Hall on Saturday, February 22.
"You never know when you're going to need help, so if you help people when they need help the hope is that, when you need help, they'll help you," said Efa, who attends Ysgol Gwaelod y Garth.
She was on a family holiday over the weekend when the storm hit South Wales and her mum, Catrin, said that getting the event together was "quite a rush".
She posted the idea on social media and was overwhelmed by the support.
Mrs Hobbs said: "I felt proud that she wanted to do something to help the victims, because it's just a disaster. So many people have lost their homes and lost everything.
"We're lucky that we live in such an amazing area and community because everybody pulled together. We wouldn't have been able to do it by ourselves."
Community members donated raffle prizes and cakes and helped to serve them.
"The phone has been pinging all the time with people wanting to give a donation, the doorbell's been ringing more than it has ever done," said Mrs Hobbs.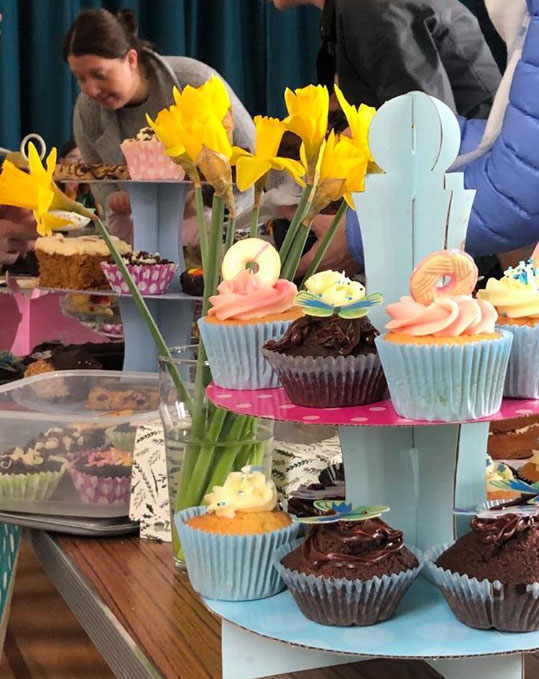 "Making the cakes has been the best part because I love baking, it's my favourite hobby. I just love it," said Efa.
"I really couldn't have done it without my community and my friends."
The hall was packed with over a hundred people and a queue which stretched out of the door.
"All the local communities here are very close. We all help each other out. We really feel for the people who have suffered, and we are doing what we can to help," said Michelle Tarr, of Pentyrch.
Mrs Tarr and her husband Jeffrey, both 67, are often involved in community fundraising and among those pleased to support such an important local cause.
"You see on the TV how it was left to ordinary people to clear it up and it's wrong. We need experts," said Mr Tarr.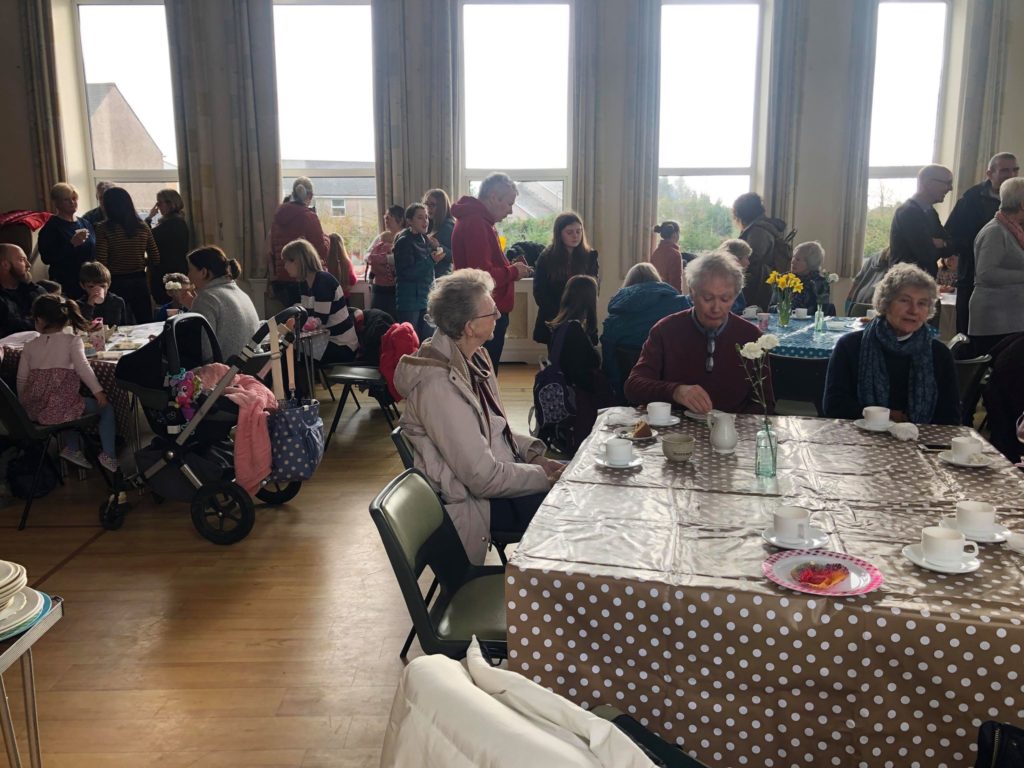 Bev Liney, 55, has lived in Pentyrch for her whole life, and was a Red Cross volunteer during the last major flooding in the area in the 1970s.
"I volunteered clearing out the houses. I remember the sludge. I was so naïve, I just thought it was a bit of water, but you don't forget that smell," she said.
"I am really pleased to see this event. Usually it is the same people all the time, but here it is new faces."
Neil McEvoy AM also attended with his family. He has been involved in the ongoing clear-up efforts and hopes he will be able to offer Taff's Well a temporary, full-time coordinator to oversee the operation.
Taff's Well was one of the towns most severely flooded when the River Taff burst its banks, due to heavy rain accompanying Storm Dennis, earlier this month.
Taff's Well Inn, Taff's Well RFC and the village hall have been temporary 'hubs' for people to drop off and receive essential resources.
"When I heard about the event I made sure I came along to give my support. I am really impressed to see so many people here," said Mr McEvoy.
Mr McEvoy spoke with Efa and was given a box of homebaked treats to take home.
"I am on a diet so I'm trying to avoid the cakes," he joked.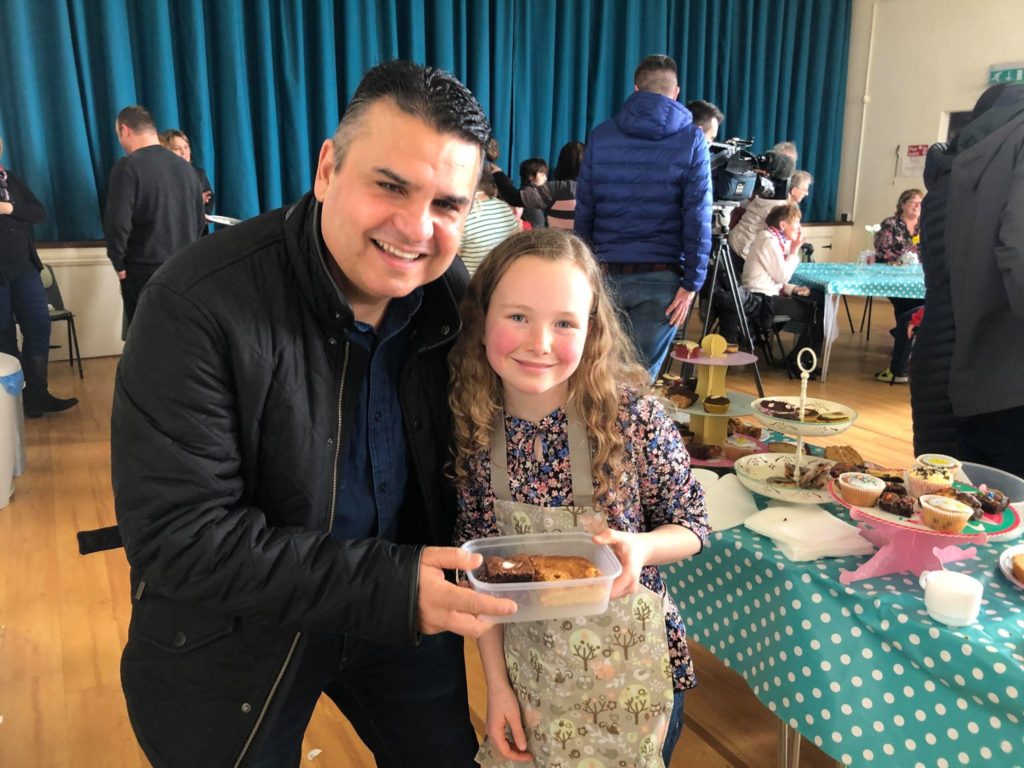 Efa kept track of all the jobs and donations with a clipboard and lists.
"Her organisation skills have come into their own. Just asking friends and neighbours for a little bit of help will hopefully build her up into a successful woman one day," said Mrs Hobbs.
"Not everyone can go and clear up the devastation afterwards. Not everybody's been able to go to the village hall and pack clothes and stuff. So just to come here and give the money contribution is amazing. I can't thank people enough if I'm honest."
Mrs Hobbs hopes the final total can go towards furniture such as second-hand sofas and TVs, or tables and chairs.
"Every little helps and it can go wherever it's most needed," she said.
"Putting this together makes me feel happy because I'm hoping to help a lot of people," said Efa.