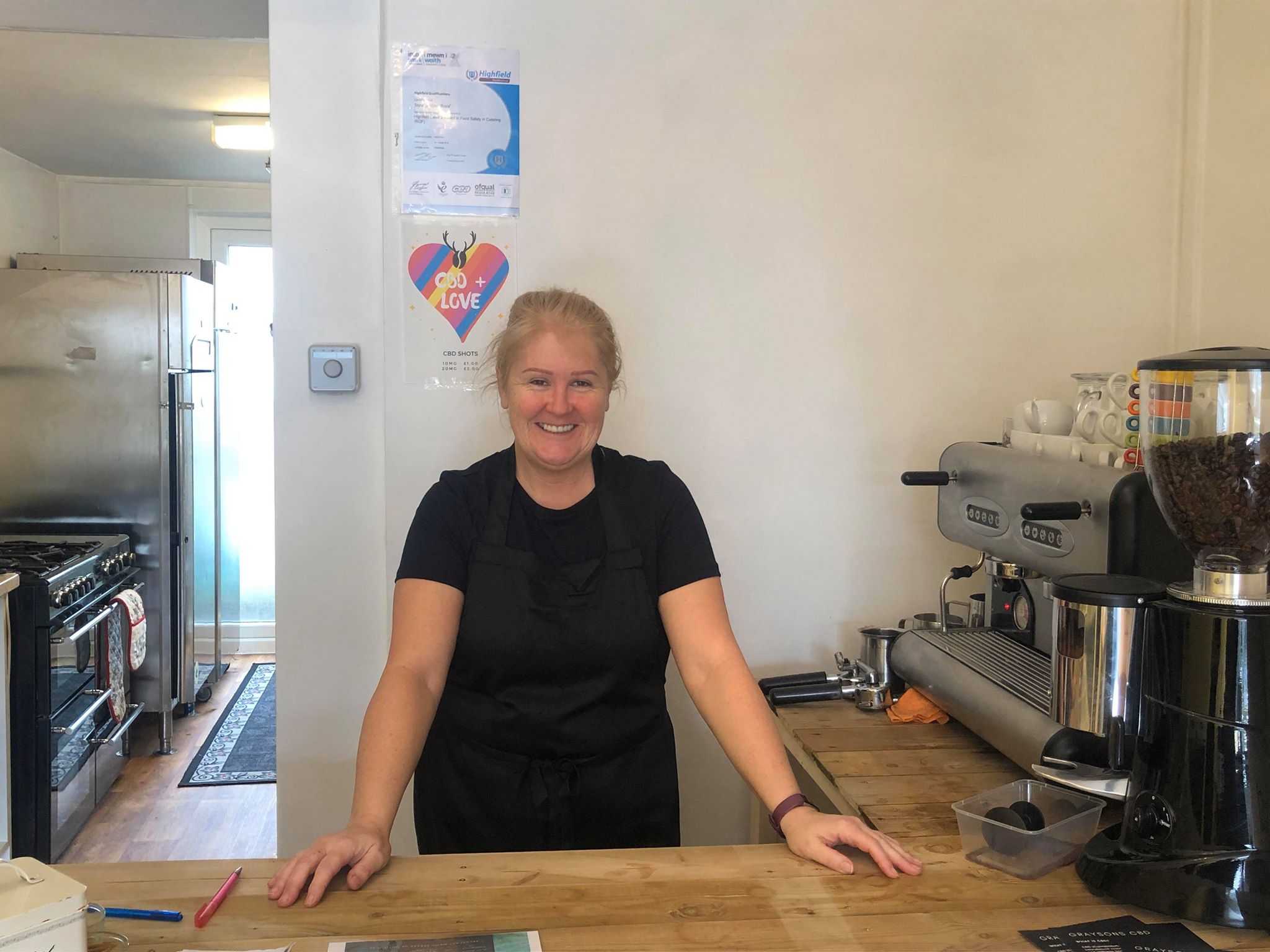 Legal CBD on menu since owner's son found it helpful after four back operations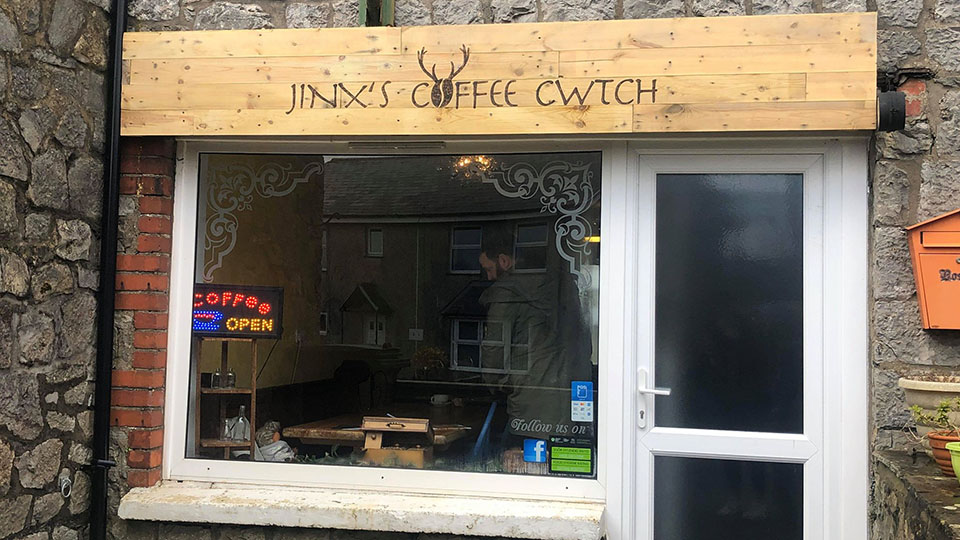 A NEW vegan café in Pentyrch is offering CBD shots in coffee.
Jinx's Coffee Cwtch on Bronllwyn opened on Thursday, March 5 and sells a range of vegan cakes and snacks.
The café is also working with a Creigiau-based company to offer CBD shots in its coffees.
The site was previously a tearoom that shut down around 18 months ago.
"I wanted a space where everyone can feel that they can come to, a community hub," said owner Jayne Jenkins-Board.
CBD, or cannabidiol, is one of the chemical compounds found in cannabis, and oil with less than 0.2% THC (tetrahydrocannabinol) is the only form of the drug legal to use and sell in the UK.
THC is what produces the cannabis high, so this low concentration means it is not a side-effect of CBD products.
CBD has become a popular ingredient in the natural products industry because of its alleged health benefits, including pain and anxiety relief, skin treatments and to control seizures. 
A few Cardiff businesses already offer CBD drinks, including Kahuna in Morgan Quarter and The Greenery at Cardiff Indoor Market, but its use in coffee is still unusual.
Dean Jenkins, 30, helps his mum in the café and was keen to introduce the CBD option.
"It particularly helps people with anxiety, who might not be on or need to be on prescription medicines," he said.
"I have been in that position myself, so that is why I wanted to try it."
Mr Jenkins has suffered with back pain after four operations, one of which left him with a needle stuck in his back accidentally. After being prescribed with a strong painkiller called Tramadol, he struggled with his mental health.
"The more of us who get together, the more awareness we can raise. Unless other people start getting behind it, cannabis is never going to be legalised. Medically, that's where it needs to be going," he said.
In his previous job teaching coding, Mr Jenkins worked with nationwide charity Prince's Trust and saw many young people turning to unhealthy coping mechanisms in times of stress.
"We saw so many people coming through with anxiety and depression. The worst was people with energy drinks, to the point where we had to ban energy drinks
"We had a girl in here last week with her mum who was stressed about her A-levels and that was why she wanted to try CBD," he said.
The CBD supplier, Graysons Lifestyle, is a family business run by Steve Benson, alongside his dad and brother, from their Creigiau home.
The company launched in January 2019, after their family dog became unwell.
"She was in her final stage of life through a variety of illnesses and arthritis. I suggested CBD to my parents and at first, like many, they were a bit reserved. But after some research and getting past the stigma and confusion that can sometimes come with it, they agreed," said Mr Benson.
"We then had the problem of sourcing good quality, honest CBD brands with the exact amount in the product as they stated."
That's when Mr Benson suggested his family start their own business.
The company cannot advertise guaranteed health benefits for legal reasons but have received a lot of positive feedback over the last 14 months.
"My grandmother has used it for over a year now and it has increased her mobility tenfold. My father swears by it as he used to work in industry doing welding and now suffers from arthritis in his fingers. I also swear by it for the mental health and sports recovery benefits," said Mr Benson.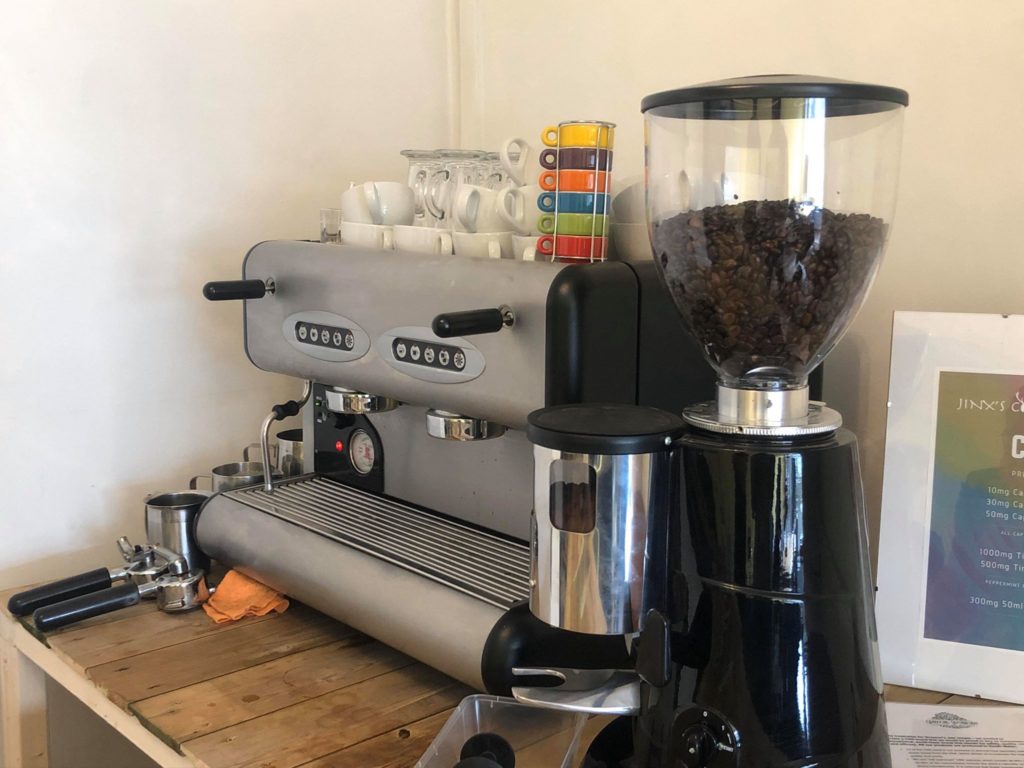 "CBD shots in coffee is very interesting to me at the minute and is something I think will become more and more popular as this year continues," said Mr Benson.
"The takeaway option is a very easy way of incorporating it into your lifestyle. It is also good to have in an establishment such as that as it's in a comfortable environment."
As well as supporting Graysons Lifestyle, Jinx's Coffee Cwtch stocks coffee from a Bridgend company, and other local ingredients.
Mr Jenkins said: "We want to support small businesses. It is easy to go to ASDA and pick something up, but that doesn't help the local economy. People think they want to support local but actually don't follow through on it."
A baker by trade, Mrs Jenkins-Board's idea for the café began with attempts to create the perfect vegan donut and grew from there.
"I kept altering and altering the recipe until I got it to be like proper donuts. That was going to be my project, but then other things got in the way. So then I thought, if I'm going to do that I may as well do a coffee shop," she said.
"We tell people what the cakes are, but don't label them vegan because often people won't even touch it when it's vegan and are really surprised to find out."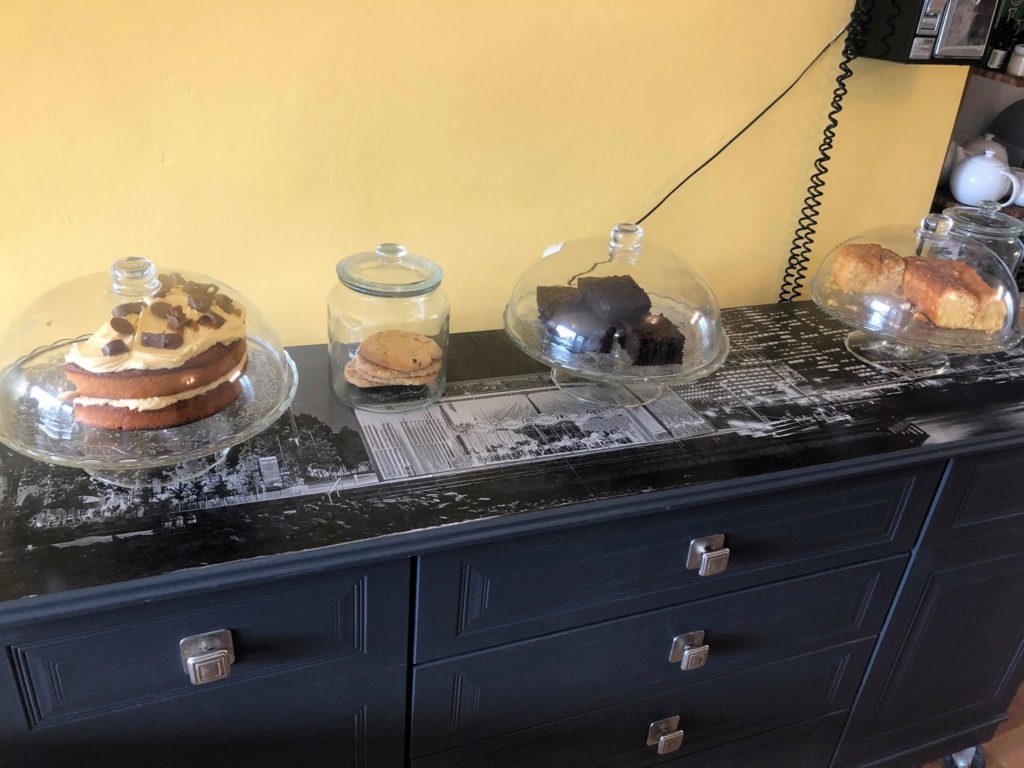 She is also in talks with people about offering meditation and yoga sessions at the venue.
"Wellbeing is really important to us. When people come in we try and give them our attention, rather than them just walking in, ordering something and walking out."
The café is in its early days, and Mrs Jenkins-Board and her son hope that the re-opening of Heol Pant Y Gored, which is closed until the end of April, will help attract more people to the area.
"The people here care about what they are doing. It is a bit more of an experience here. That is what makes us different," said Mr Jenkins.