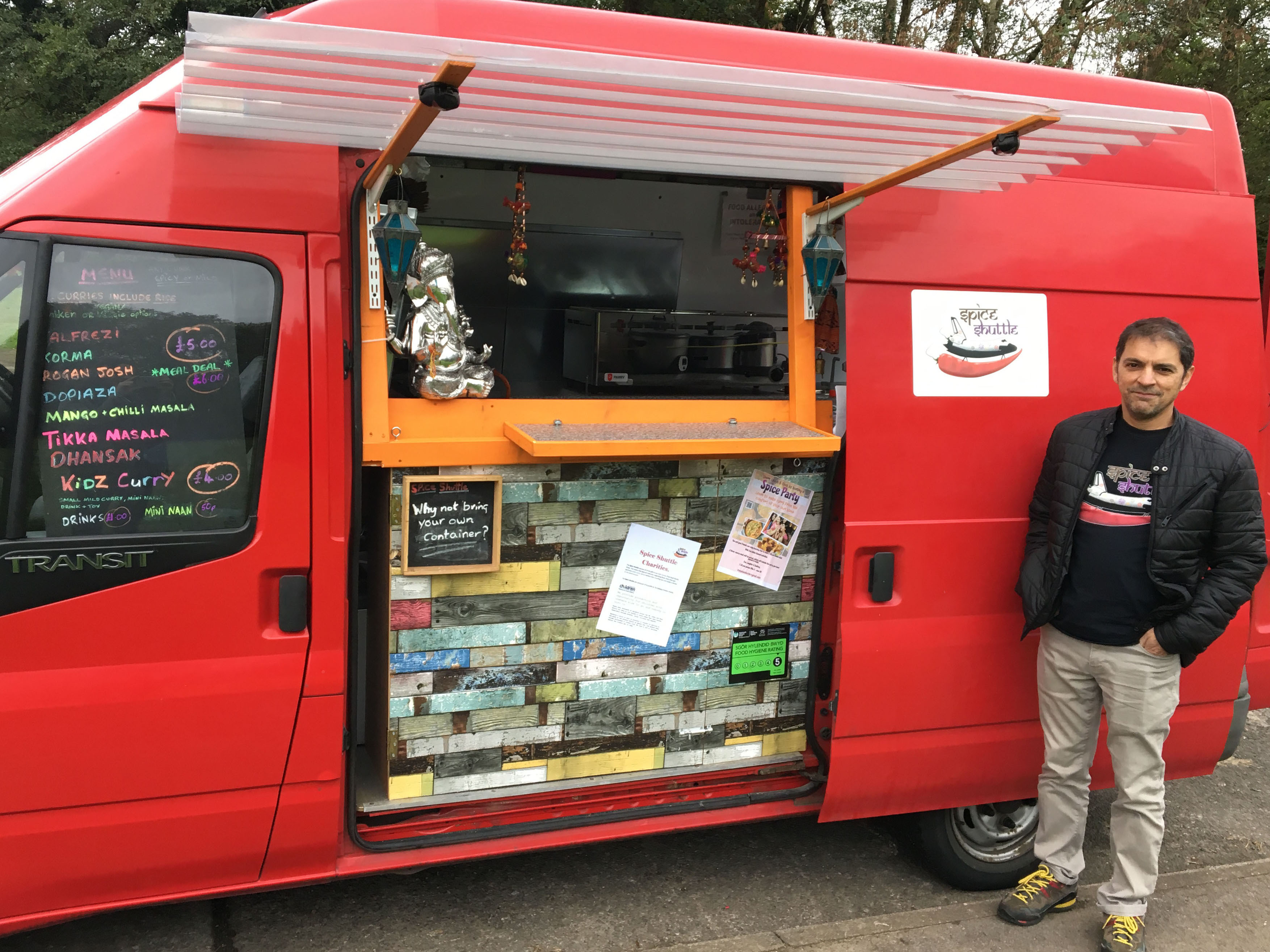 A RETIRED local authority manager is bringing Indian street food to Cardiff communities through his newest venture, Spice Shuttle.  
Keith Wilkins from Creigiau, has taken his love of Indian street food and turned it into a job with his travelling truck.  
He was inspired by time spent backpacking, mainly around India.  
"I realised how fortunate and wasteful we are in our society, all the people there have in common is poverty," he said.
This experience stayed with Keith and he now donates a percentage of the profits to The Railway Children charity which supports those in poverty on an international level.  
Keith is also as environmentally friendly as possible. 
Serving Radyr, Pentyrch and Creigiau, his solar-powered "Shuttle" can run for up to four hours at a time, and Keith encourages customers to bring their own containers.  
"Up to 60% of customers bring their own containers – some even bring plates". 
The curries cost £5 for a plate of curry and rice, or £4 for a children's meal which includes a book and a drink.  
The books are sourced from local charity shops and Keith says these have been a great success with parents and children.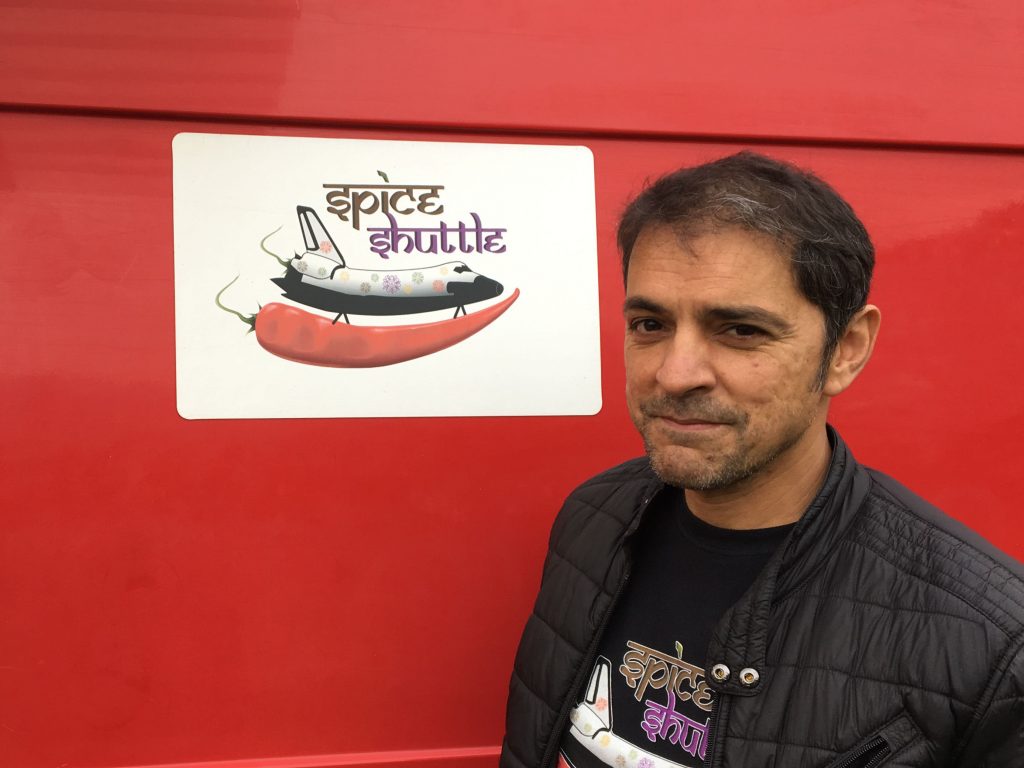 About 40% of his customers have a special dietary requirement.  
Resident Penny Mosely-Howells said: "I love that there's loads of veggie and vegan options, I will definitely be back".  
The truck visits Pentyrch on a Wednesday, Radyr on a Thursday and Creigiau on a Friday, between 5.30 and 8.30pm.