Runner Nathan Richardson will visit Rodney Parade, Cardiff City Stadium and Swansea's Liberty Stadium next week for Mind and SuperJosh
FORMER soldier turned mechanical engineer and runner, Nathan Richardson, 28, from Manchester, left Old Trafford on March 7, marking the start of his 2,500 mile journey around all 92 English Football League (EFL) stadiums in England and Wales.  
Raising money for the Joshua Wilson Brain Tumour Charity (SuperJosh) and mental health charity Mind, Nathan has so far visited 25 stadiums and aims to cover between 50 and 100 miles per week.
Nathan arrived in Wales today after running the Severn Crossing from Bristol. He's due to arrive at Rodney Parade in Newport on July 13, Cardiff City Stadium on July 14 and the Liberty Stadium in Swansea on July 18.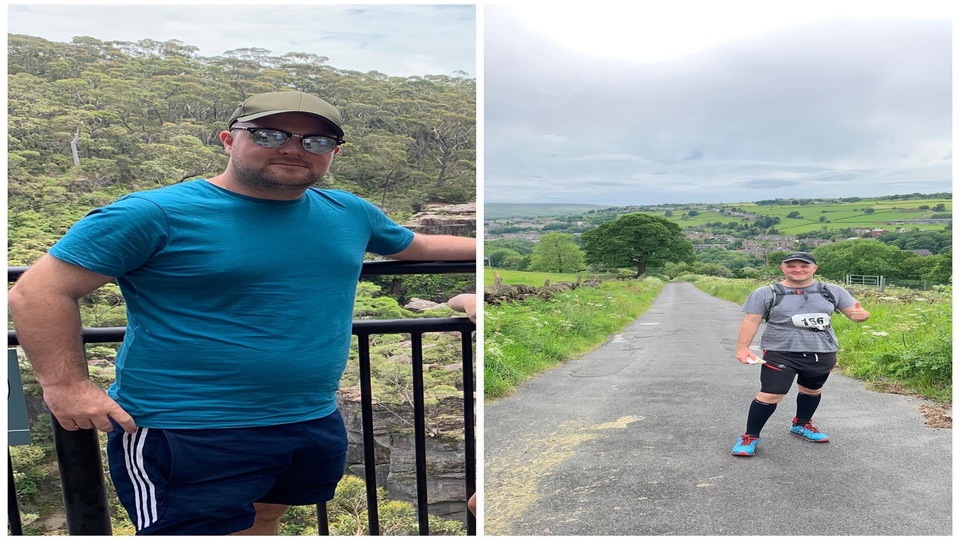 "In January 2019, I was feeling down, depressed and unhappy with my weight," Nathan said.
"This was compounded by the loss of two close family members in the space of a year and I turned to running as an escape.
"I had only run as far as 13 miles before, but to improve my mental and physical health I decided I would run the Manchester marathon in April of the same year."
Shortly after signing up, Nathan found out his brother had been entered to run the Paris marathon.
Despite it being just a week after Manchester, and Nathan's first ever marathon, he trained for three months to join his brother in Paris, completing his first and second marathon in the space of a week.
"This is where I started to believe in myself and wonder what else I could achieve," Nathan said.
Throughout his mammoth journey, Nathan is inviting runners of all fitness levels to join him on 'plogging' sessions, where "runners carry plastic bags and pick up rubbish as they go," he explained.
"It's a great way to keep fit at the same time as cleaning up our streets and helping the environment," Nathan said.
When planning his gruelling task, Nathan wanted to combine the two things he loves most, running and football.
"I couldn't think of anything better. I had always wanted to visit all 92 grounds and had read about a few people who had done it and began to wonder if I could run to them all," Nathan said.
"I found a picture online of all the grounds dotted across the map and started to get to work.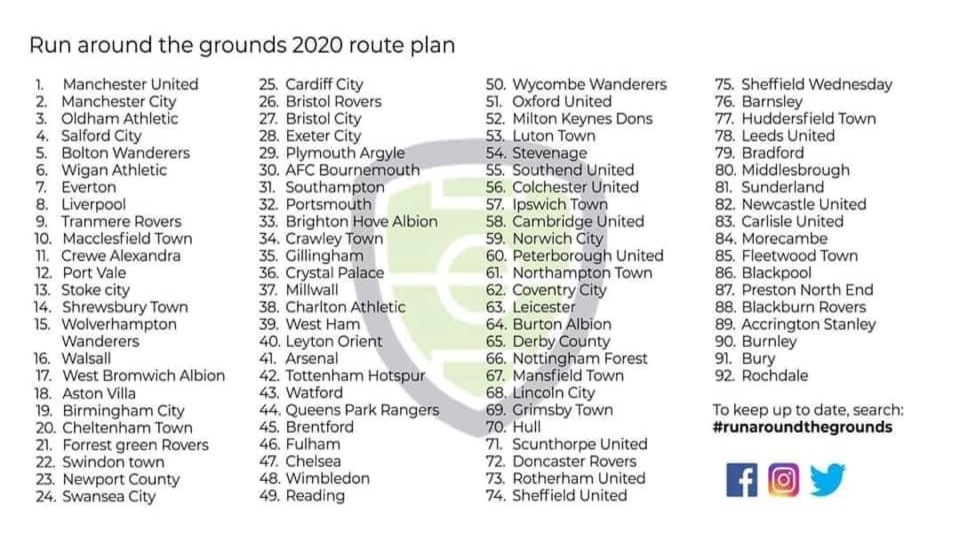 "It has been tricky getting accommodation during the lockdown, but I've managed to get through."
Nathan has been sleeping anywhere he can throughout his journey, carrying all his supplies on his back.
"With this challenge I want to test myself mentally and physically, but the main aim is to raise money for charity and get people involved in raising awareness around mental health and break the stigma," Nathan said.
"It is amazing what people can achieve with a little hope and determination.
"Running, or any physical exercise for that matter, can help so much with mental health and I want to spread that message.
"No matter how low someone goes there is always a way back and if I can help just one person realise that then this whole thing will be a success."