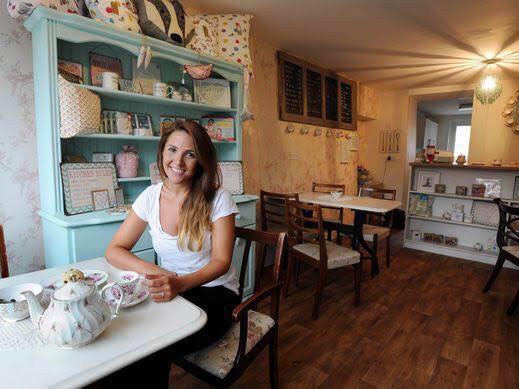 A POPULAR tea room which hosted community events in Pentyrch has closed its doors.
Bethan Kate's Tearoom, formerly known as Lady Jane's tea room, closed last month after serving Pentyrch for over four years.
Bethan Oakman's hobby of baking at home snowballed into a business when she received a grant from the Princes Trust.
Despite living just two doors away from the tearoom, the 31-year-old from Pentyrch found it through a Gumtree advert when its previous owner had to close it for personal reasons.
"My first cake business was from home and proved to be quite popular. When we saw the advert I said to my husband we have to go for it," said Bethan.
The doors to the tearoom reopened in July 2017 and continued to be a firm favourite with the community.
Bethan, who is expecting her first child, said it was "never an option to close it down" but unfortunately the lease was unable to be renewed.
"It's bittersweet for me, I'm excited to be having a baby but never thought there would be nothing there to come back to. It's a real shame, it was such a unique place with such an array of different people," she said.
"I suppose the biggest compliment I can take from the whole thing is how much people loved it."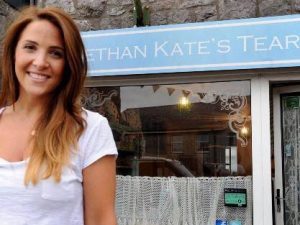 As the only café in the village, the tearoom served as a meeting place for many of Pentyrch's community groups, as well as holding fundraisers and community events.
Eileen Boddington, former captain of the bowls club and member of the Women's Institute said: "We always went there on a Tuesday morning for our meetings as it was convenient for everyone.
"It's really sad to see it go and is a definite loss to the community, we are all really thankful for the work Bethan has put in to help us."
While the tearoom has closed its doors for the final time, Bethan said that things are potentially in place for Bethan Kate's Cakes to continue.