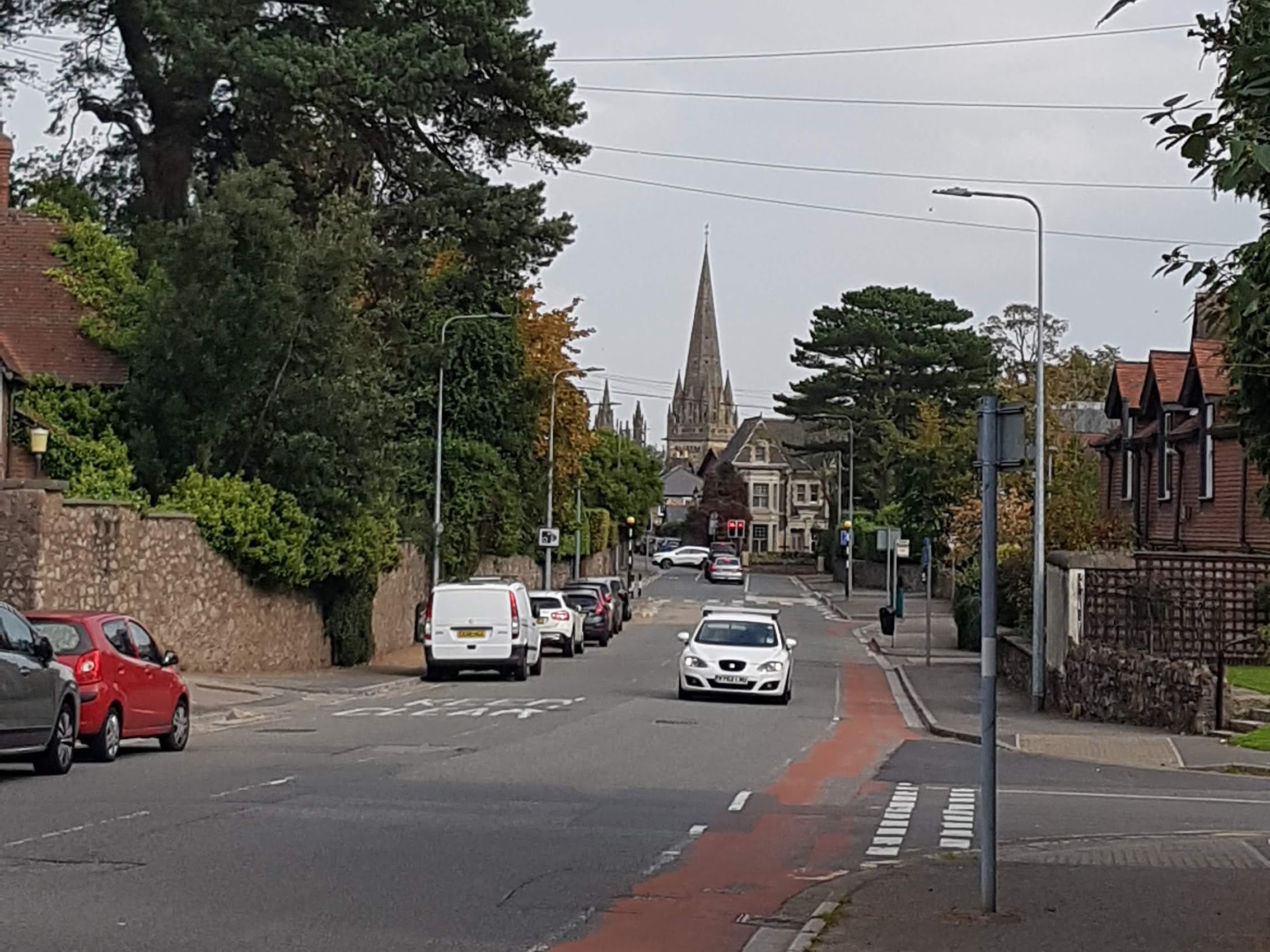 RESIDENTS are being warned to be vigilant due to an increase in the number of rogue traders knocking on doors in Llandaff. 
One elderly woman was forced to hide from rogue traders in her cloakroom when they returned for payment. 
Llandaff and Danescourt councillor Sean Driscoll tweeted on November 8 to warn the community. 
Alun Salisbury, 79, had a rogue trader call at his house in Llandaff about two months ago. 
"There was a knock at the door, and when the door opened, he thrust an ID card at me. They all do that," he said.
Mr Salisbury says he gets three or four such callers a year. 
"This is a favourite target area, most of them are mature people. I just say no to them straight away at the door." 
Another Llandaff resident, Beryl Goodwin, 88, was targeted by a rogue trader late this summer. 
Mrs Goodwin said she was heading to nearby Insole Court one morning when the man approached her in her front garden. 
"He was a great big chap, quite rough looking." 
Mrs Goodwin said the man offered to cut her garden for "one twenty," but it registered with her as £1.20 rather than £120. 
"I was quite intimidated, he just kept going on and on. In the end, I got a bit nervous. 
"I said 'I'll see you when I come back'. I hadn't really said 'do it'. In my mind, I thought he'd be gone."
When Mrs Goodwin returned, she says the man had begun work on her garden and had been joined by a second man and a young boy. 
"There was mess everywhere." 
On her walk, Mrs Goodwin says she realised the man must have meant £120 and when it came to payment, she told the man she did not have that kind of money in the house. 
The man suggested Mrs Goodwin could go and get the money, but she refused. 
He left but said he would be back, but Mrs Goodwin's neighbours urged her not to pay but to call the police. 
The men returned and were spotted peering into her house by a neighbour who warned Mrs Goodwin to hide.  
While the police were there the men returned.
"They started to come around the corner, spotted the police car and turned away and never came back," said Mrs Goodwin. 
The neighbour gave police the number plate of the van but it was never traced. 
South Wales Police Cardiff said: "There have been a number of rogue trader incidents across Cardiff recently. 
"Genuine callers won't mind if you take a moment to contact the organisation they claim to be representing. Please be vigilant and report any suspicious activity to police immediately." 
Residents can report suspicious callers to police by calling 101.