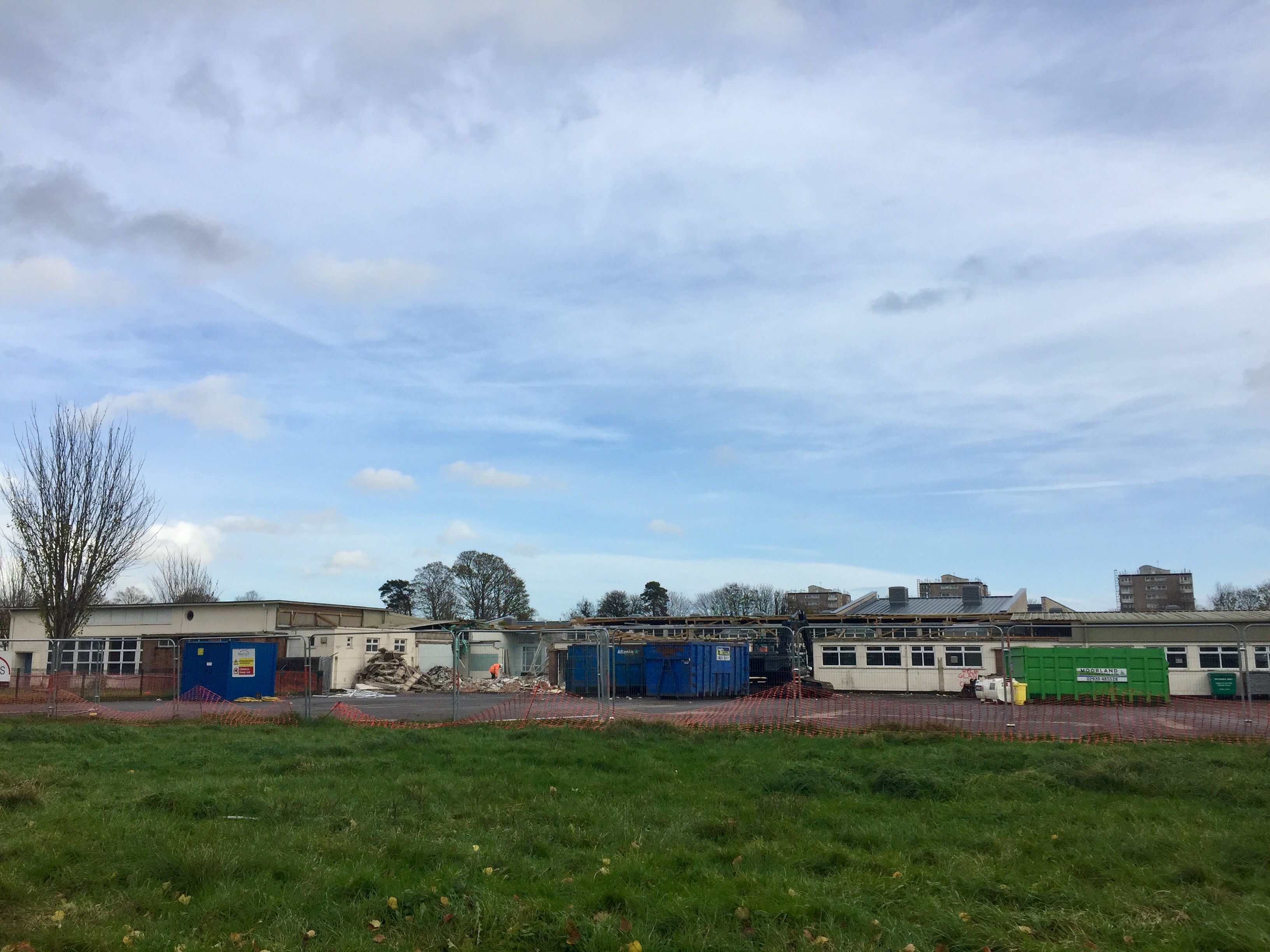 THE second phase of Cardiff council's £8.2m investment into Gabalfa Primary School and Ysgol Gymraeg Glan Ceubal in Llandaff North is underway.  
The two primary schools have been built as part of the Welsh Government's 21st Century Schools investment strategy and each has provisions for up to 210 pupils from reception to year six.  
Construction has begun on the land between the two old school sites to create a shared outdoor space.  
"I am really pleased to see the next phase of the project for Gabalfa Primary School and Ysgol Gymraeg Glan Ceubal.  
"When works complete there will be full use of an incredible 32,000m site," said councillor Dilwar Ali.  
The site will incorporate multi-use games areas, playing fields, forest school and grow zones for both schools when it isn ready in February 2019.  
"The site is huge and it will be very unique for an inner-city school to be surrounded by so much greenery," said Cerys Ponting, a parent.  
Gabalfa Primary is an English medium primary school whereas Ysgol Glan Ceubal provides Welsh medium education, though the schools are on the same site.  
Gabalfa Primary School's budget per pupil is £4,243 according to its 2015 Estyn report, while Ysgol Glan Ceubal's budget is £7,890 per pupil according to its 2013 Estyn report.  
These figures show that Welsh medium pupils receive considerably more funding than English medium.  
Kate Graham, 39, from Llandaff North – whose son attends Ysgol Glan Ceubal – said: "I was keen on Welsh medium because there is lots of research showing the impact on how kids learn if they learn a second language at a young age. 
"There has been such a revival in the Welsh language that I wanted to give him the best chance of success if he chooses to stay in Wales when he's older." 
Deborah Baker, a parent from Whitchurch, said: "Neither my husband or I speak Welsh but are mostly pleased that we decided to put our children through Welsh medium education. 
"My daughter achieved 9A*s and 5 As at GCSE and is currently studying for her A-Levels.  
"I gave them the choice of going to Welsh secondary school and both said they wished to continue so on the whole I think it's been a good thing for our family."  
The Welsh Government has a target of reaching a million Welsh speakers in Wales by 2050 and plans to achieve this through investing in Welsh medium schools.  
"These projects will make a significant contribution to the provision of Welsh medium education. Having a comfortable, modern, fit-for-purpose environment in which to learn is vital to ensuring young people have the best possible education.  
"This extra funding will mean that even more of our students will be able to benefit from excellent facilities to learn through the medium of Welsh," said Eluned Morgan, Welsh Government minister for Welsh language and lifelong learning.