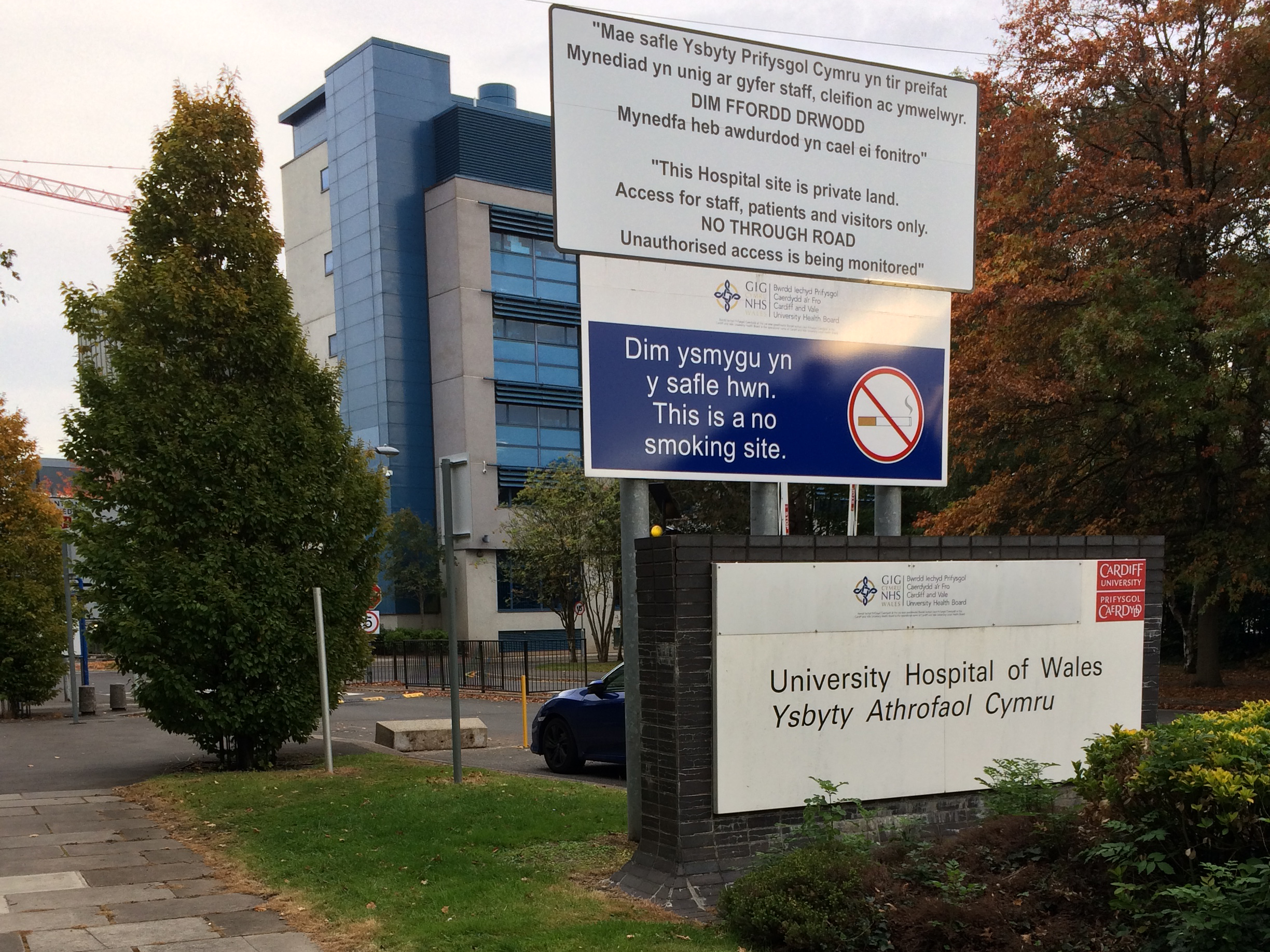 HOSPITAL staff and visitors smoking outside neighbouring homes are becoming a major concern for residents in Heath.
Smokers congregate on the footpaths by the maternity and paediatrics wards, causing a "constant stench of cigarette smoke in the air".
University Hospital of Wales has been smoke-free since October 1, 2013 but this hasn't stopped people lighting cigarettes on the site's boundaries.
Residents said that it has become a nuisance and they are often unable to open their windows due to the smell.
One resident, who wishes to remain unnamed, said those smoking "are just as antisocial as teenagers who hang around and drink, perhaps even more so as you cannot passively drink".
The resident has had smokers stand in the bushes near their house sometimes "peering in" and intruding on their privacy.
"It's massively frustrating that just because they [Heath Hospital] don't want smoking on the grounds, local residents are expected to just put up with it."
Smokers are said to bring camping stools with them, leave lit cigarettes on bins and put plastic bags on tree trunks for ashtrays.
Residents say the issue arises along King George V Drive, Heath Park Way and near the Noah's Ark Children's Hospital.
They say the problem occurs around the whole site – with the footbridge over the A48 being another problem area.
"Smokers were never seen in these areas before the smoking ban was introduced and that's when this problem materialised," added the Heath resident.
"The issue is getting worse and worse, some days there are up to 20 people huddled around smoking."
"Myself and other residents just want our streets back from this antisocial behaviour, so that we can once again have the windows to our houses open without the smell of cigarette smoke."
The Hospital Health Board has not yet provided a comment.
However, The Cardiffian visited the site today and can confirm that groups did congregate around the hospital's boundaries to smoke – most noticeably along the footpath beside the children's hospital and the corner of Heath Park Way.
Smokers were mostly visitors, however, some were members of staff dressed in scrubs.
Even though bins near these areas were used to dispose of cigarette ends, some butts were littered around the site.
Heath Hospital has a no smoking and waste enforcement officer to uphold the smoking and littering ban in the grounds –  those caught receive an £80 fine.
The enforcement officer spoke to over 1,000 people during the first two months of their employment, with the majority being visitors, according to the Health Board.
NHS in Wales offer free advice on those wanting to quit.