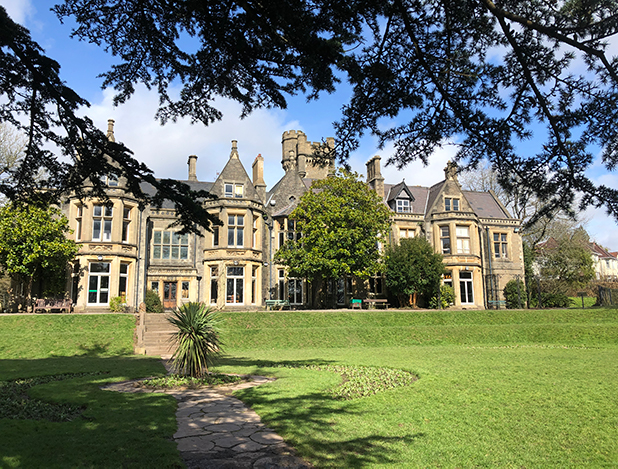 Llandaff community hub hopes to grow its own produce and be fully self-sustaining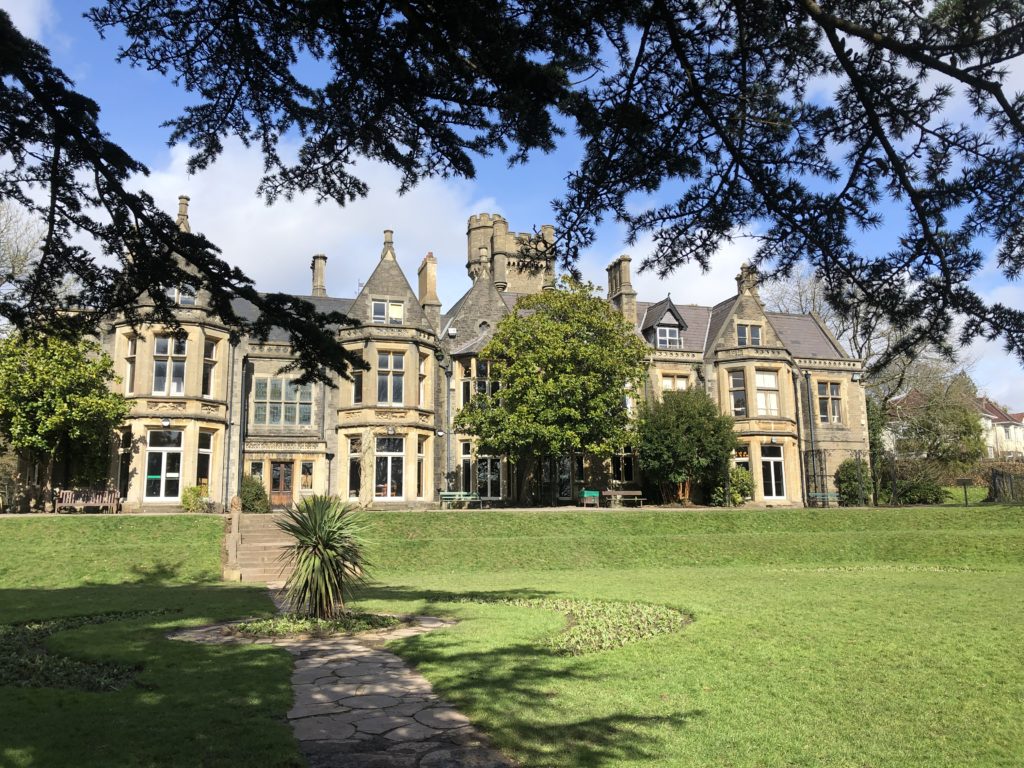 INSOLE Court has relaunched its café after a six-month renovation, with staff hoping they can make the business fully self-sustaining and low waste.
The café at the Victorian estate in Llandaff had been leased privately, but ownership has now transferred to the Insole Court Trust, a registered charity.
It reopened on March 1 as part of an ongoing restoration project.
Staff member Emily Garside explained how the change will allow the Trust to run the business sustainably, by reinvesting profits and composting waste to grow fresh produce in the site's community garden.
"Now we have the chance to introduce anything we want – there's a possibility of hosting supper clubs, or making the menu mostly vegetarian," she said.
"It's been a long process, but we wanted to make sure that we were doing it right and people have been really supportive on the whole," said Ms Garside.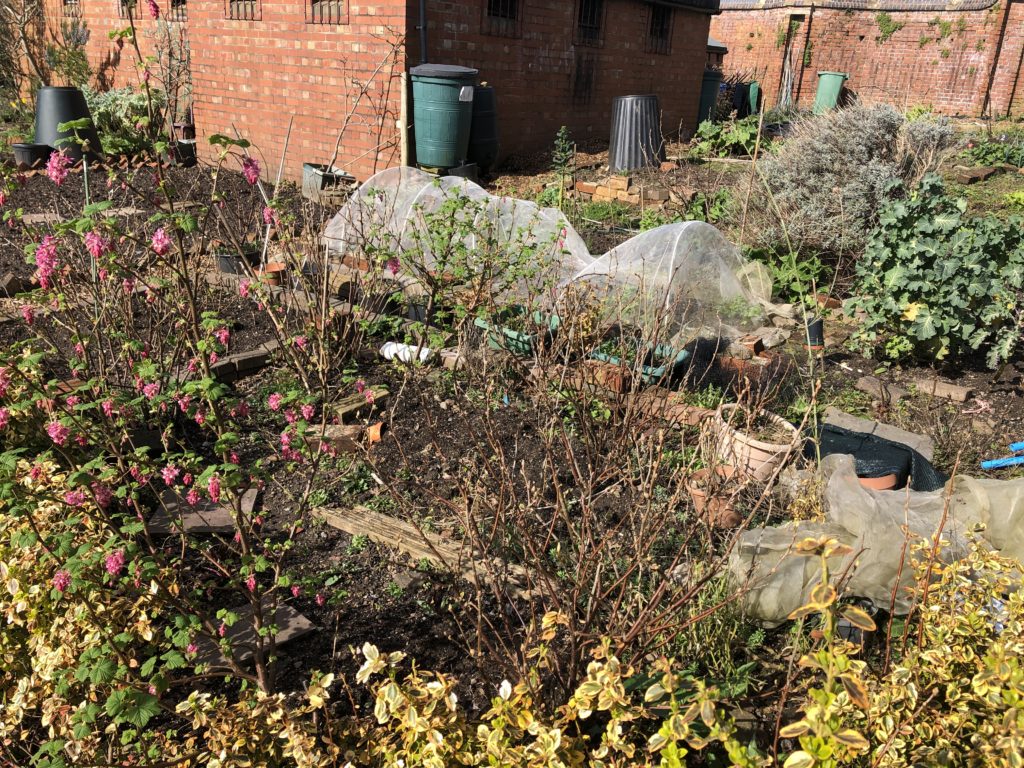 The café currently serves homemade soups, cakes, tea and coffee with the help of three new staff members – a chef, a trained barista and a food and beverage manager.
Insole Court is a community hub with classes and events held throughout the year and scenic gardens which are popular for dog-walking.
One visitor, Lucy, 36, from Rumney said: "This is my favourite place in Cardiff, it's so peaceful and lovely.
"I think I'll use the café a lot – it's nice because you can have a drink and just let the kids run around."
Money from the National Botanic Garden is also being used to fund a greenhouse for seasonal plants, which will sit behind the café's new outdoor terrace.
According to Ms Garside, the next stage of the restoration process is to repair and open the upstairs section of the main building, which currently has three ground floor rooms accessible to the public.
The main challenge, she said, will be maintaining a balance between preservation and allowing people to use and enjoy the space.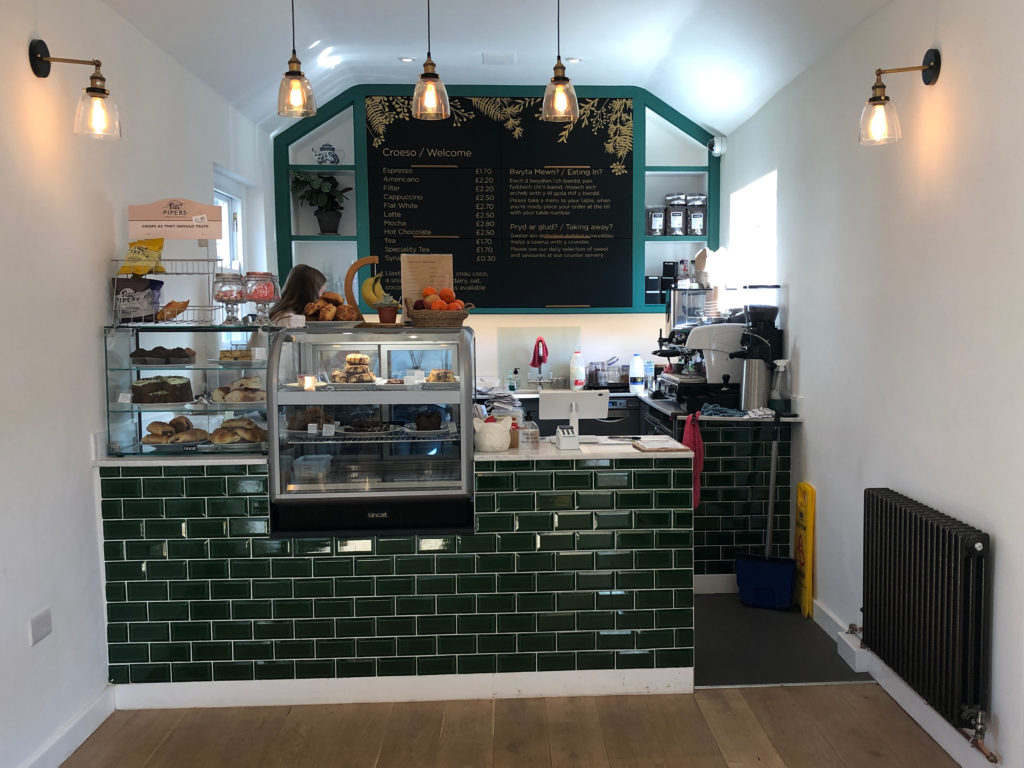 Kate Gibbs, 37, from Swansea grew up in the area and now visits occasionally to walk her dog.
"It's really nice to see the building come back into use – especially the main building. I think when people leave their classes, they generally like to have a cup of tea," she said.
"It's good that they're trying to be sustainable – getting everything from the immediate area is the best thing for the environment and the economy.
"I work in a project in Swansea that's all about sustainability and community. We don't have enough footfall to make our food business particularly profitable, but maybe here they could."
Insole Court opened to the public three years ago after a 30-year campaign to turn it into a heritage centre.
An initial grant for the scheme came from the National Lottery Heritage Fund. Since then, the Trust has been largely self-sustainable, however individual patrons have also made contributions.