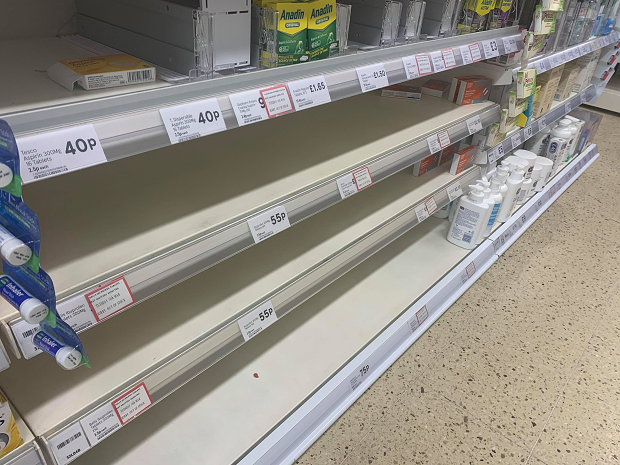 Cardiff supermarkets and online deliveries hit by people stock-piling over Coronavirus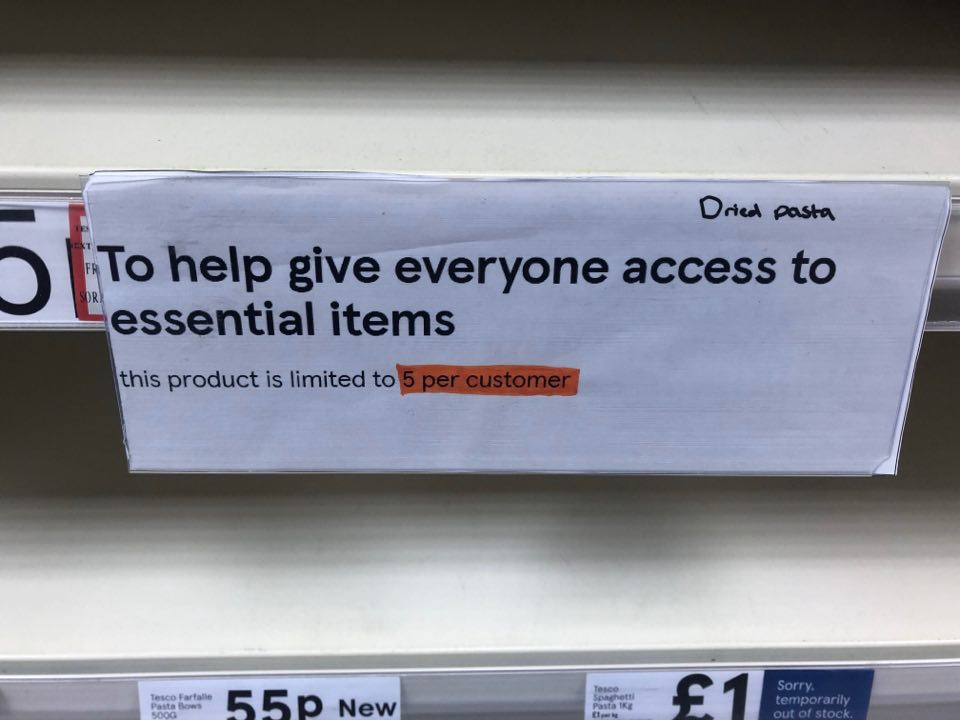 MANY Cardiff residents have been panic-buying soap, toilet roll and anti-bacterial gel because of the coronavirus, leaving those who desperately need the supplies unable to access them.
Asda has confirmed that online food deliveries, which can be a vital service for vulnerable people, have increased significantly in the past week as a result of COVID-19 panic.
The shelves in store have also been emptied meaning access to essential items are limited.
COVID-19, the strain of the coronavirus which causes flu-like symptoms and can be fatal for the elderly and people with underlying health conditions, was first identified in Wuhan, China last December.
As of 11am on Friday, March 13 there were 38 confirmed COVID-19 cases in Wales, over 600 in the UK, and more than 100,000 globally, with figures expected to rise.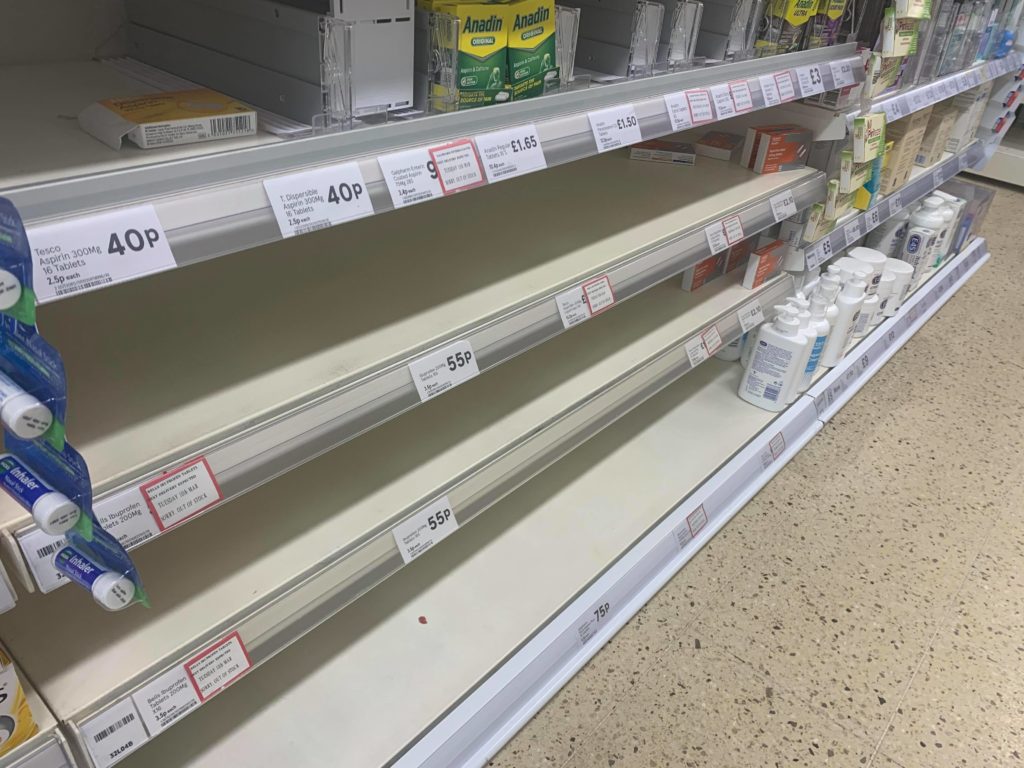 Out of fear that the virus will lead to mass-isolation, shoppers at Cardiff supermarkets, including Tesco at Culverhouse Cross and Gabalfa, and Asda in Pontprennau and Leckwith, have been bulk-buying toilet roll, soap, anti-bacterial gel, paracetamol and canned goods.
Supermarkets in Cardiff have also been hit by the panic, including Tesco stores at Culverhouse Cross and Gabalfa and Asda in Leckwith.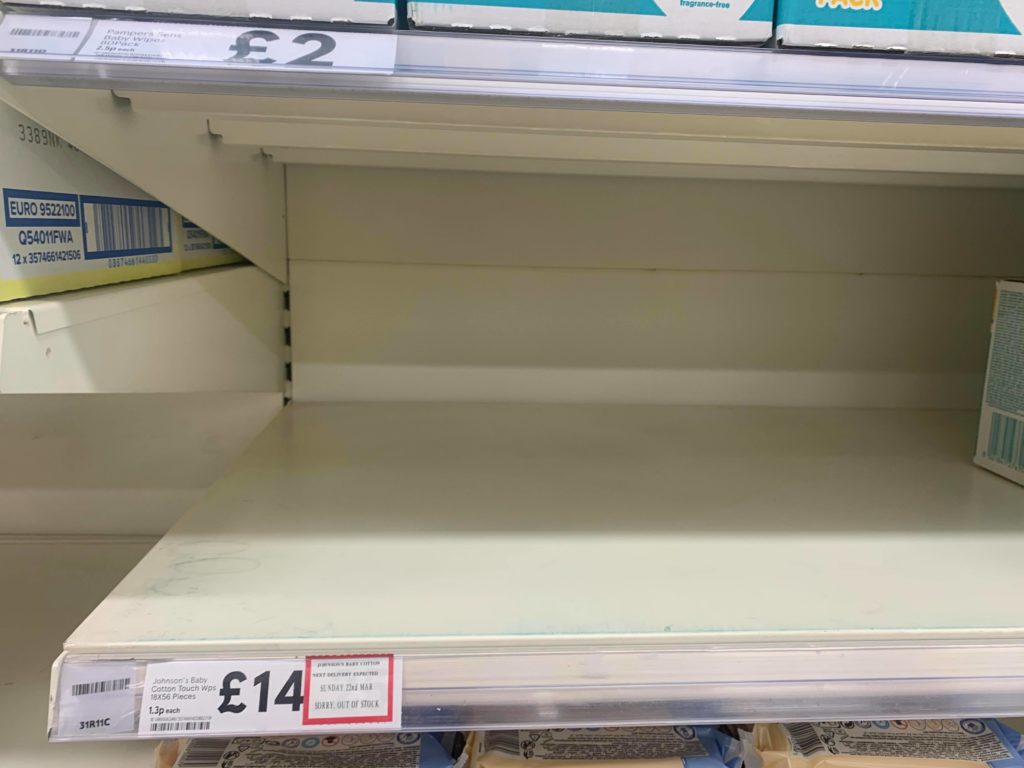 This has led some people with pre-existing conditions struggling to access the medical supplies and essentials they desperately need.
Lauren Grove, a 28-year-old insurance claims handler, suffers from endometriosis. Common symptoms include chronic pelvic pain.
She had an operation in February to remove a large cyst and tissue from her reproductive system and has only just begun to drive again.
"I have a large Asda by me in Pontprennau, and they were completely sold out of toilet roll and hand wash – I had just started my first period since the operation, too. It was a nightmare," she said.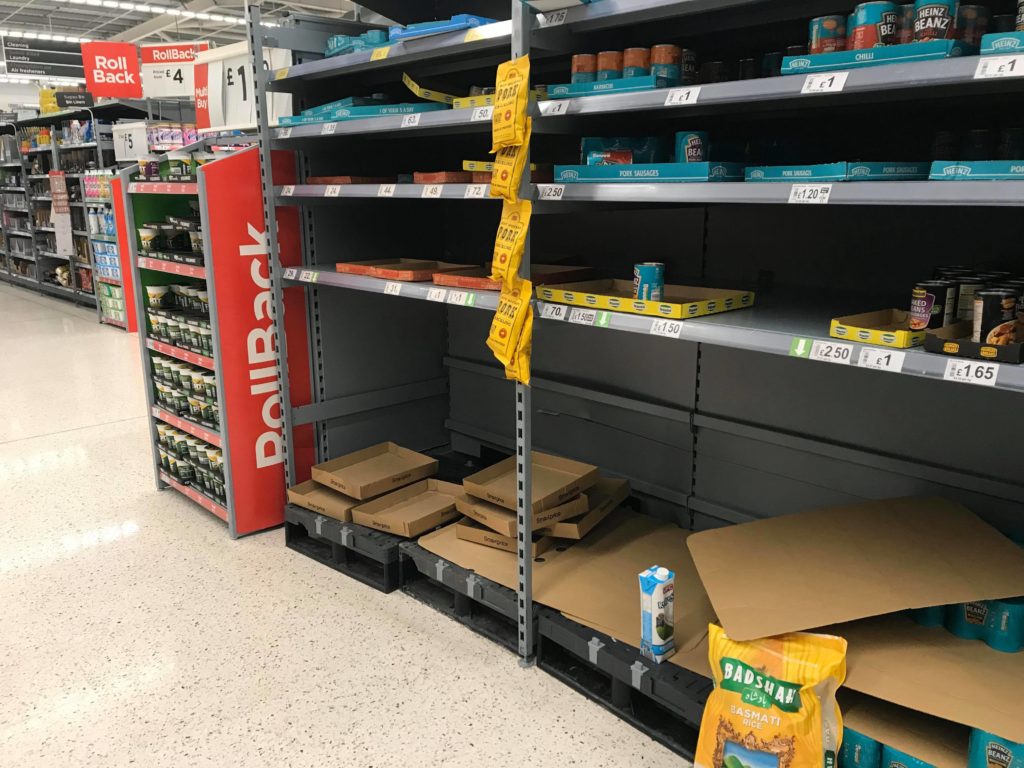 Miss Grove's partner drove to Sainsbury's in Bridgend where she managed to find the supplies she needed.
"I just think panic buying is incredibly selfish. There are people with limited capacity and funds such as the elderly and disabled who may only be able to do small shops at once so they have less to carry, or people on low income and benefits who can only afford so much at one time.
"Plus, I find it incredibly funny that people are bulk-buying hand wash to clean their own hands, whilst simultaneously stopping others from being able to clean theirs," she added.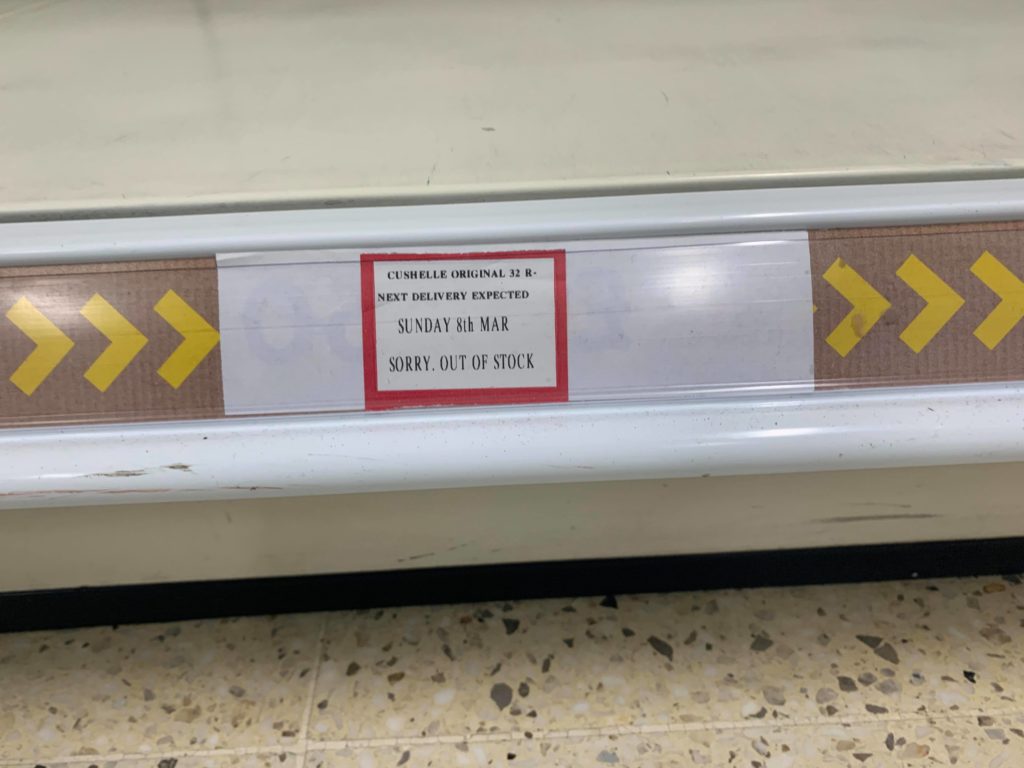 Larger supermarkets have been hit worst by stockpilers.
Asda stores across the UK have placed a limit of two bottles of hand-sanitiser per person in store and online, while Tesco stores have put five-per-person restrictions on most essential items in store and online.
UK-wide, many brands of soap, toilet roll, hand sanitiser and paracetamol are out of stock at Tesco and for deliveries in Cardiff, the earliest online delivery slot is Wednesday, March 18 – a five-day wait.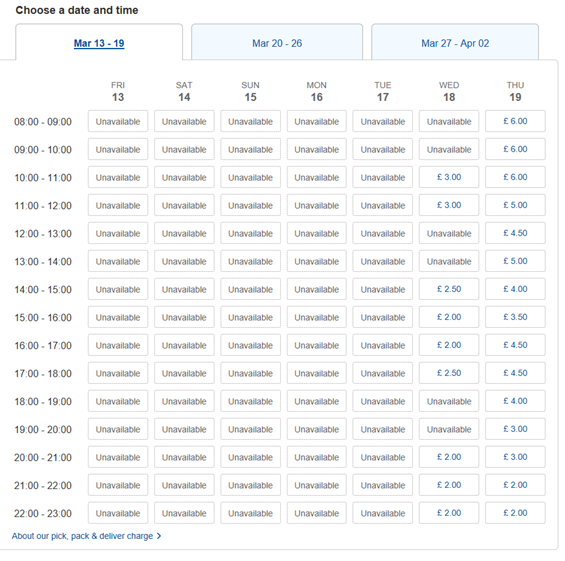 Christy, a 37-year-old blogger from Fairwater who did not want to give her last name, has early-onset arthritis and an autoimmune condition that means she regularly takes painkillers.
"I take paracetamol and codeine on a regular basis. They've always been very common and easy to buy. But when I went grocery shopping this week, the two supermarkets I visited were out of stock," she said.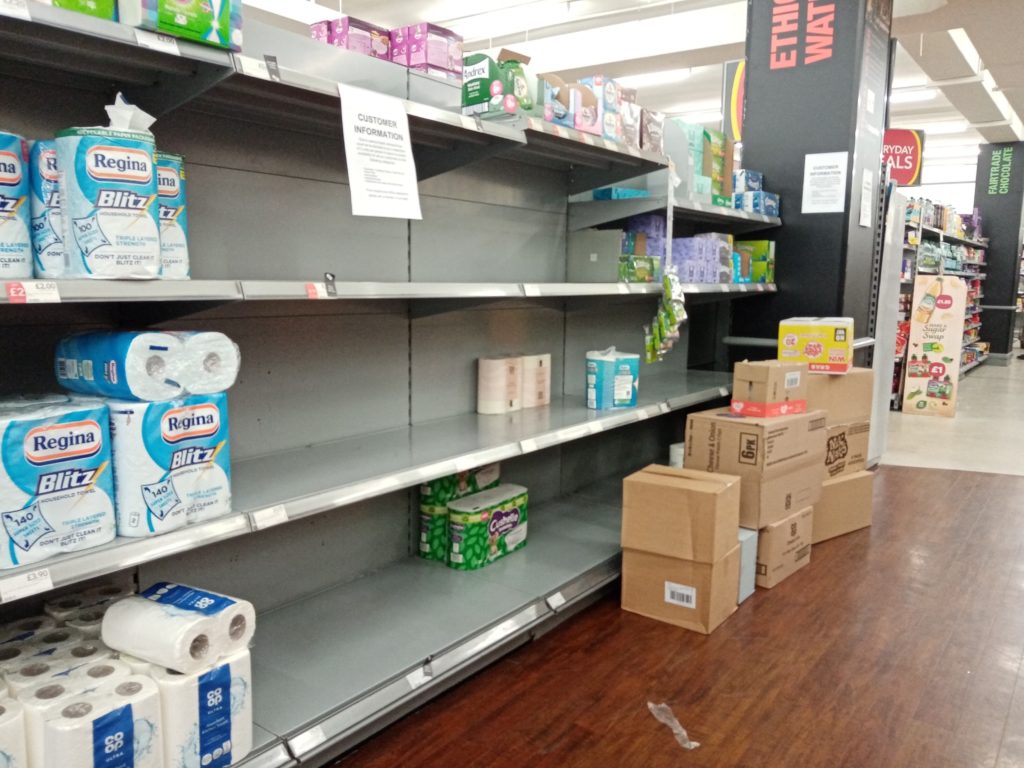 Christy managed to get an emergency prescription at a local pharmacy but is worried about the strain this could have on the NHS if other people are forced to do the same.
In 2017, official figures revealed the NHS spends over £70m on providing paracetamol for patients in England, and painkiller prescriptions cost £3.23 compared to as little as 19p from supermarkets.
The Alzheimer's Society Cymru sent an appeal for more alcohol-based hand sanitiser yesterday after it got down to its last bottle at its Cardiff and Barry day centres and could not access more from local shops.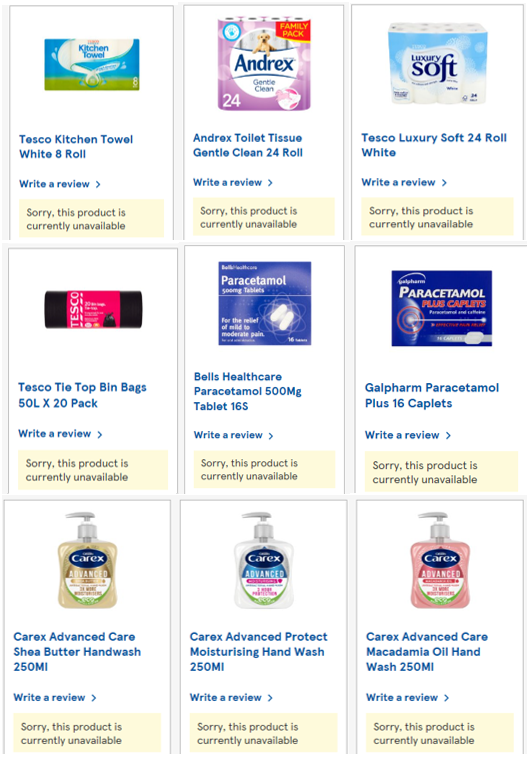 Michael Phillips, communications manager for Age Cymru said it is important that older people were self-isolating, especially if they had more serious underlying health conditions.
"I think a general message for everyone needs to be to only take what you need and let people who are less mobile access the essentials too," he said.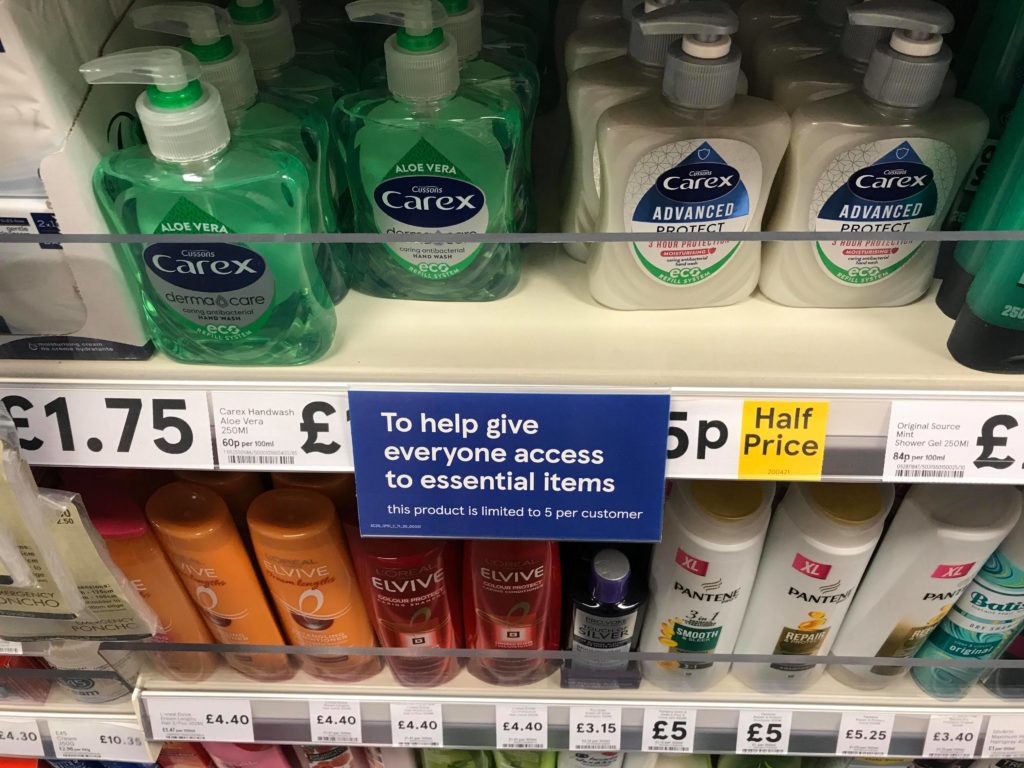 Steve Sims, leader of the Cardiff Diabetes UK support group, says good hygiene is needed for those who inject insulin.
He added: "I wouldn't be surprised if this becomes a problem soon if people with diabetes can't access the essentials."