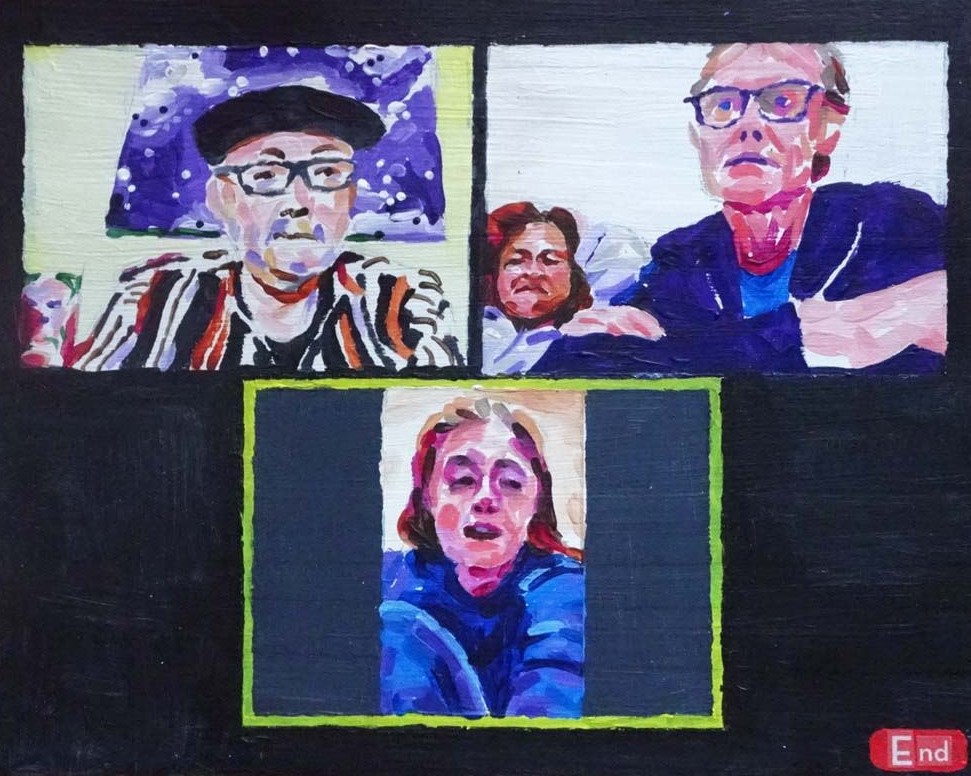 Deadline for submissions is July 31
A new art exhibition is aiming to tell the story of Grangetown's time in lockdown through creations submitted by local residents.

The 'Grangetown in Lockdown' exhibition is being run by the Grangetown Art Trail in conjunction with the Museum of Cardiff, and will also be showcased in the new Grange Pavilion.

Charlotte Brown, who co-founded the Art Trail last year with friend and local artist Chris House, hopes the exhibition will provide a creative outlet for the community to share their experiences of the last three months.

"We're focused on telling the stories and representing what has been going on in Grangetown," she said.
"However, we're also trying to encourage people to express creatively how the experience has felt for them."
With the deadline for submissions not until July 31, Grangetown's budding artists have plenty of time to submit their artwork – but Charlotte says she's already seen some impressive creations.

"We're looking for a variety of submissions, and we've already received some great ones so far," she said.

"We have some incredible artists here in Grangetown but we've also got such a nice sense of community, so we're hoping to showcase both."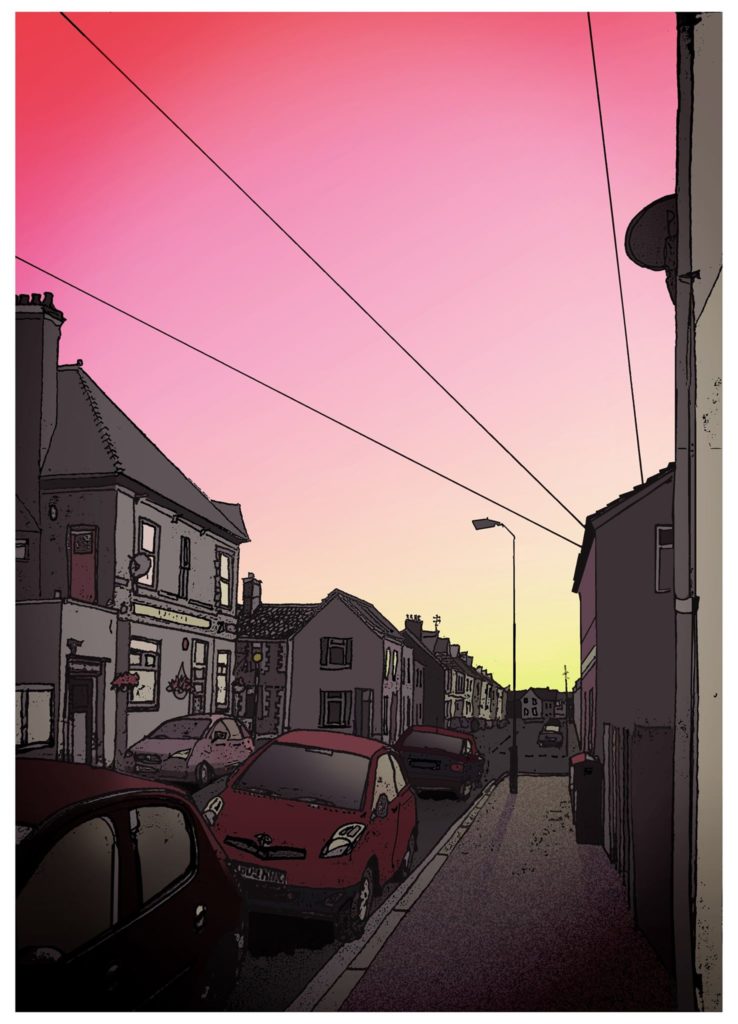 With relevant lockdown restrictions still enforced in Wales, there is currently no set date for the exhibition's launch, but the Art Trail is working to ensure that it can be run safely.

There will be online and physical elements to the exhibition, with artwork displayed on social media as well as in the Museum and new Pavilion, which is hoping to be in use by mid-August.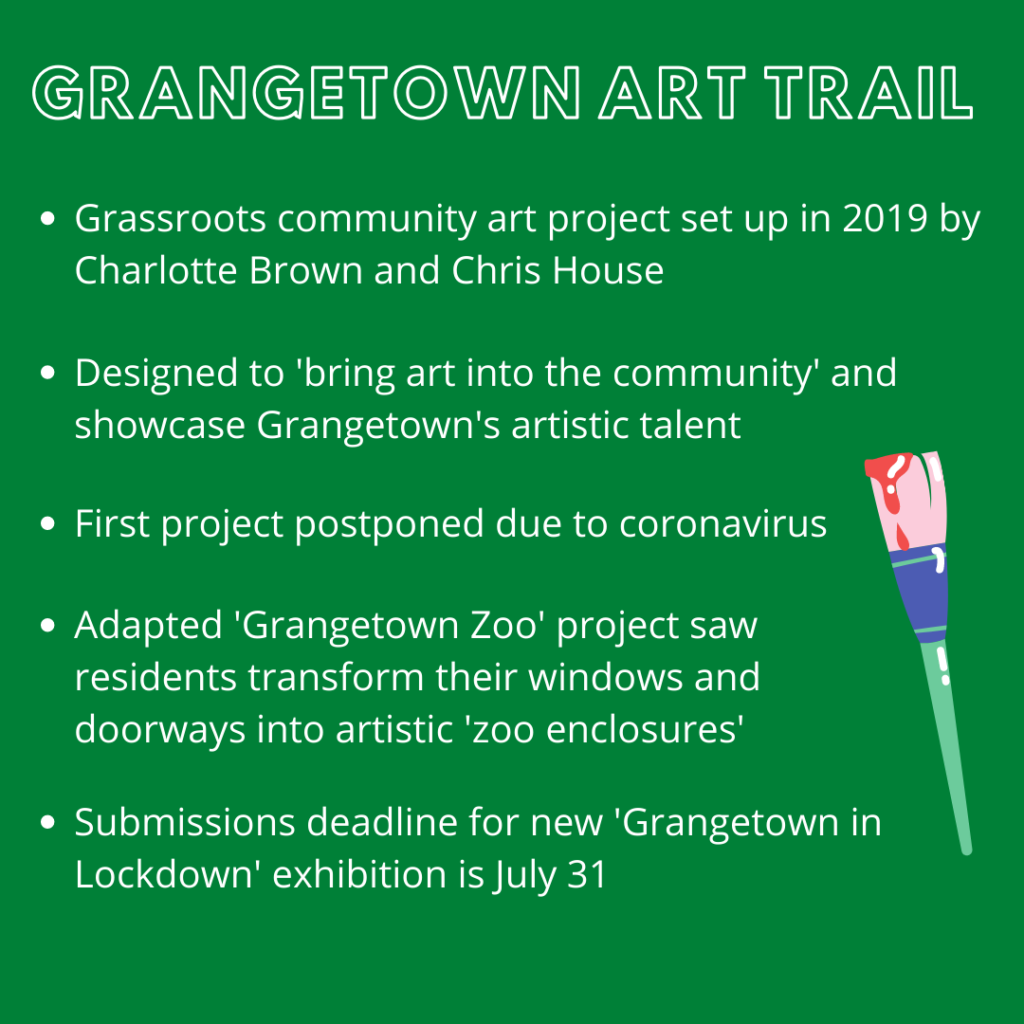 The coronavirus pandemic has already disrupted the Art Trail's 2020 plans, with two major projects scheduled for May having to be postponed or adapted.

"Our first planned project was an actual art trail through Grangetown," said Charlotte.

"We had planned to set up pop-up galleries in business and local venues around Grangetown, and have a map to allow people to follow the trail round – but unfortunately this was postponed."

However, the Art Trail was able to adapt its 'Grangetown Zoo' project which, although initially intended to transform the area's parks and gated alleyways, saw residents turning their windows and doorways into artistic 'zoo enclosures'.
"That had a really positive response," said Charlotte. "It worked really well."

Charlotte is hopeful that the exhibition will continue this creative buzz in Grangetown, and local artists have had plenty to be inspired by during lockdown.

In the last three months, a number of local heroes have stepped up to make a difference for those that needed it most in the community.

The Grangetown and Leckwith Mutual Aid Network was set up prior to the lockdown to help those self-isolating, with coordinators organising volunteers to support neighbours with shopping and other tasks.

The initiative has proven to be a great success, with the nearly 200 neighbourhood volunteers now outweighing the number of people requiring help and assistance.
Meanwhile, local vegan café Wild Thing has been busy running an emergency community food project, delivering food twice a week to vulnerable communities.

Despite being closed and all staff having been placed on furlough, the Clare Road business has delivered over 11,000 meals since lockdown began.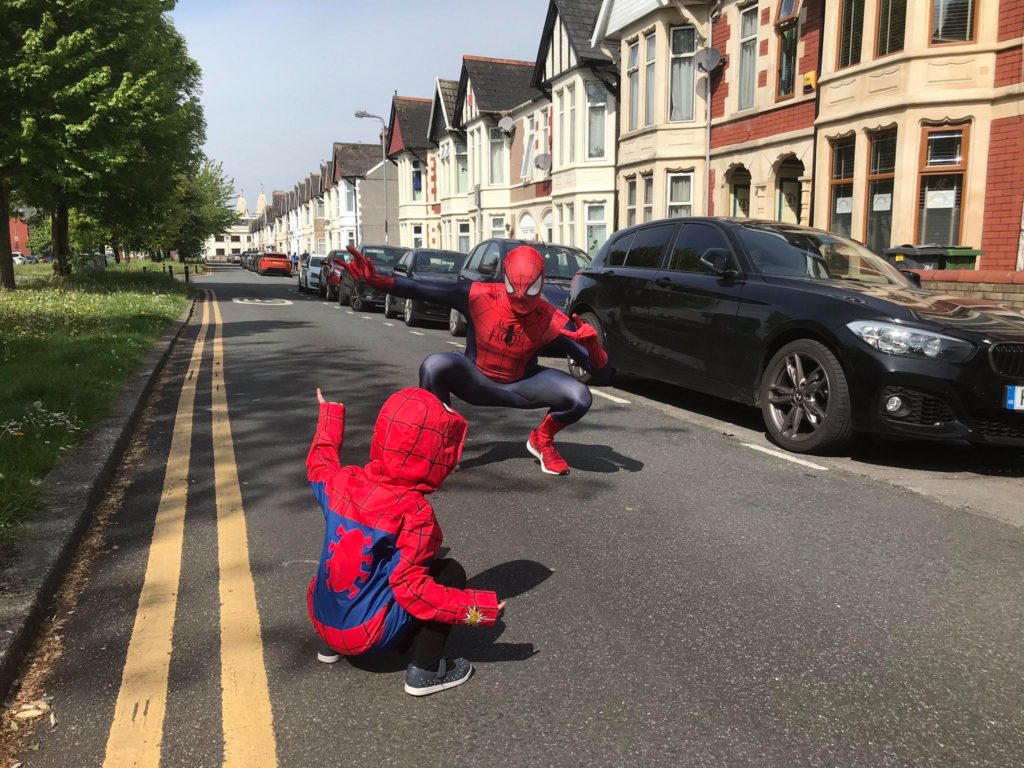 However, grabbing most of the headlines has been the infamous 'Grangetown Spider-Man' – otherwise known as Gareth Berry – who has patrolled the streets in recent weeks to put a smile on the faces of children, young and old.

"He's become a bit of an icon," said Charlotte. "He's brought so much cheer to the area.

"I'm proud of Grangetown's response to this pandemic – it has been really, really positive."