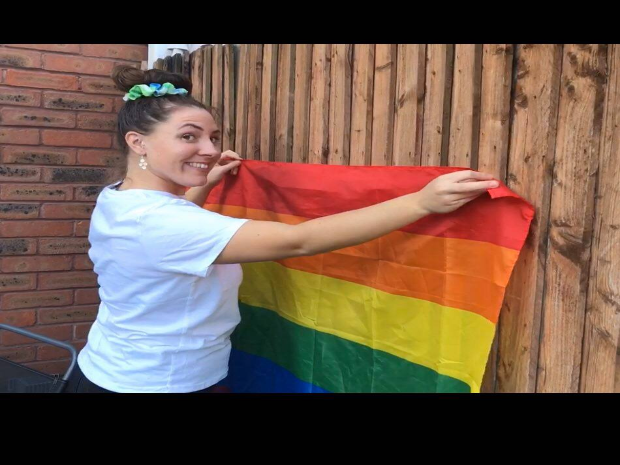 Members of the LGBTQ+ community find new ways to enjoy festival, virtually and with #PrideInside billboards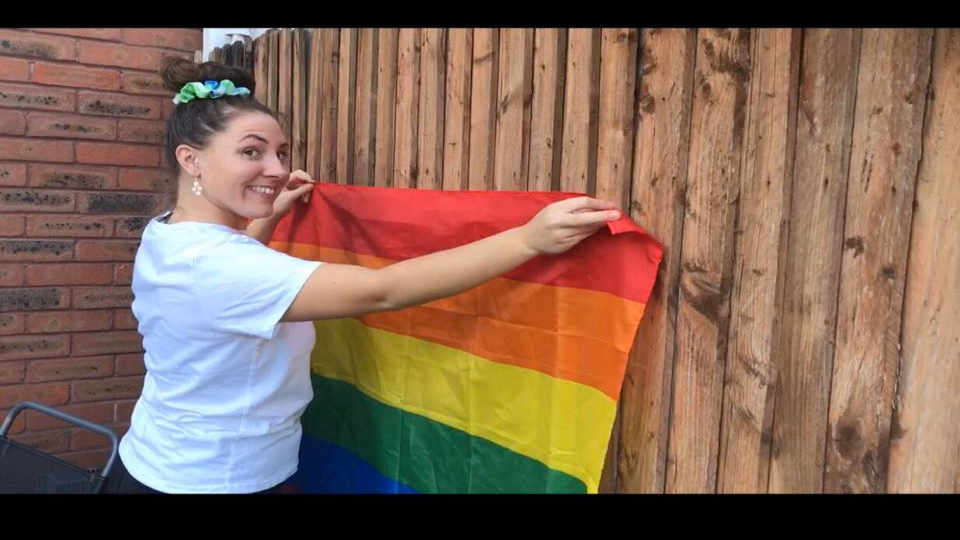 PRIDE festivals everywhere have been cancelled due to the Coronavirus lockdown, including Pride Cymru which was scheduled for the end of August.
The event will now take place virtually from Monday, August 24 to Sunday 30. The event organisers said: "It will be a week in which our communities still have the opportunity to stay connected, to raise awareness and to share their messages across available platforms.
"Most importantly, it will be a week in which we will stand together as one, as we share the love and support that you can only experience at a Pride event."
Maia Busby, 22, a finance intern in Cardiff Bay, has also stressed the importance of still celebrating Pride month despite the lockdown.
"My housemates and I, some of whom identify with being a part of the community as well, will be celebrating Pride month in our living room together," she said.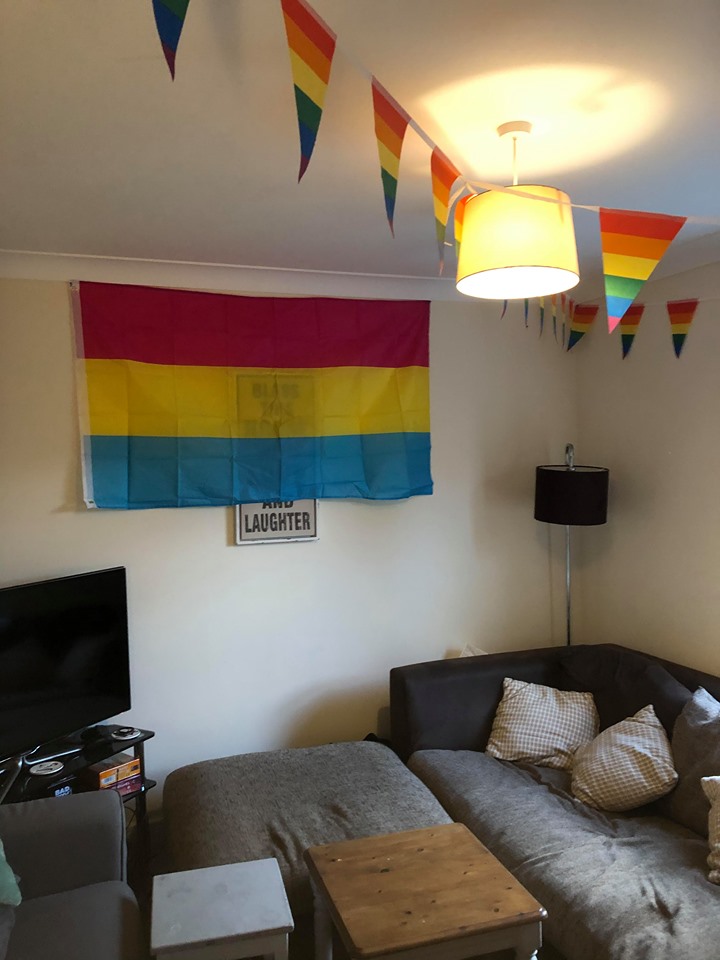 "I think it's a shame that it cannot take place in real, but as long as people are still celebrating at home or talking about it with their friends and having a nice time that's the most important thing."
As well as Pride now taking place online, a new digital billboard campaign has been launched across the UK, called Pride Inside.
The campaign was created by drag star, Ginger Johnson, and the campaign was made possible by the advertising company, Clear Channel, who donated 1,000 billboards.
Johnson said: "Pride is also a chance for our community to reach out to the people who haven't found Pride in their lives yet, who don't feel safe, who are hidden.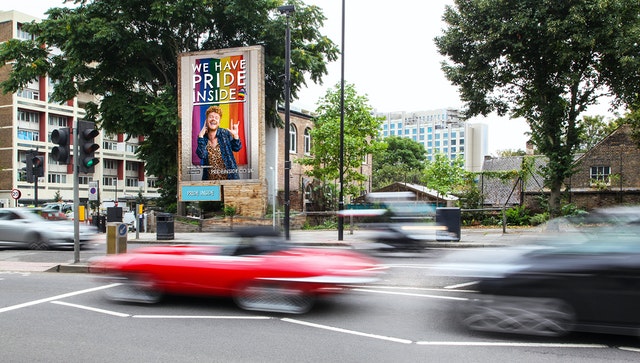 "It's our chance to say to them, 'You are not alone, we are here, and we are proud of you.' On the billboards will be people from across the LGBT+ spectrum, with the caption We have pride inside."
Maia also talked about the importance of Pride for people who haven't found it in their lives yet. She said: "If you feel like you can't celebrate as openly at home if you've maybe not got a very supportive background, there are be people online that you can turn to and speak to.
"It's not ideal and I think everyone is upset that we can't go out and go crazy, but it's for the best and everyone is going to have a really nice time doing their own thing."
Pride flag and pansexual flag up and ready to celebrate Pride in lockdown.
Photo Credit: Maia Busby

Maia has chosen different flags to represent different members of the community, this is a bisexual flag.
Photo Credit: Maia Busby
Why do we celebrate Pride?
Pride month is an annual celebration to commemorate the stonewall riots that happened in June 1969 in New York City.
Police had raided Stonewall Inn, a gay bar, in the early hours of 24 June because acts of homosexuality were illegal at the time.
Raids on gay bars were very common and following this raid were three days of unrest. The police returned on 27 June and attempted to arrest drag queens and Stonewall Inn employees.
Transgender woman resisted arrest and the riots began, though there has been debate over what specifically started the rioting.
No one was harmed and the rioting stopped by about 4am. This occurred every night until 2 July, with more and more gay activists showing up eacht time at Stonewall Inn to riot against the police.
These riots were a turning point for the LGBTQ+ community and in June the following year was the first Gay Pride parade, which set off at Stonewall.
"I think it's really, really important to celebrate the start of the Stonewall Riot," said Maia.
"It was led by our beautiful black trans brothers and sisters and it was amazing and it's really, really important that it happened.
"Pride month gives everybody a platform to speak for themselves and to also be educated on the topic on why pride is so important for everyone."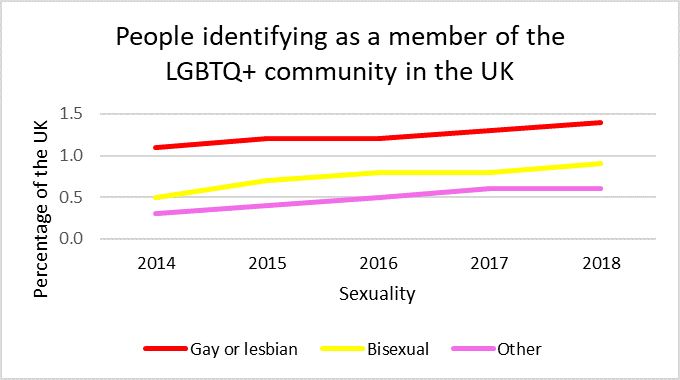 About 50,000 people attended Pride Cymru last year and the number of people identifying themselves as a part of the LGBTQ+ community has increased over the last few years.
In Wales, the percentage of people who identify as either lesbian, gay or bisexual increased to 2.4% in 2018, from 1.6% in 2014.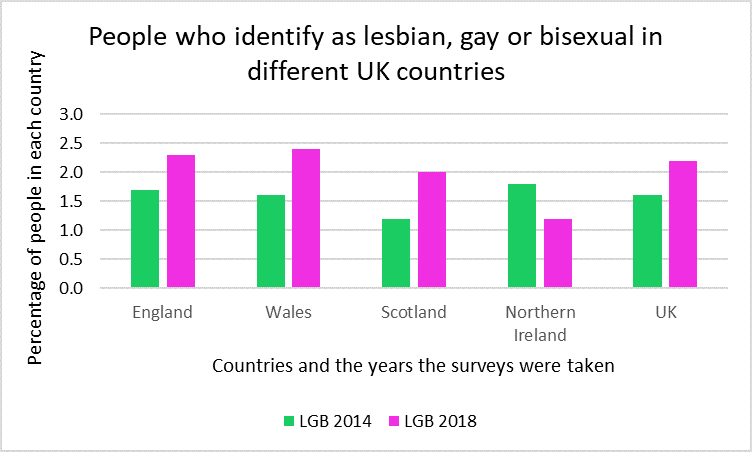 Cardiff Pride: Maia's story
Maia said she started to feel part of the community when she moved to Cardiff for University. "I joined Cardiff University Pride and realised I had finally found my people," she said.
"I wanted to come to university and be a bigger part of the community and it's been something I have been really excited to do that was really nice that [Cardiff University] enabled that for me."
Maia identified as being part of the LGBTQ+ community in her early teens and praises her friends for being supportive.
She said: "The only time I had any problems was coming out to my grandparents, but obviously they are a part of a different generation, it took a lot of getting used to.
"That wasn't a particularly positive time but from then on, I've felt really happy and proud of who I am and I was able to speak to people openly about that without feeling like I was keeping any secrets."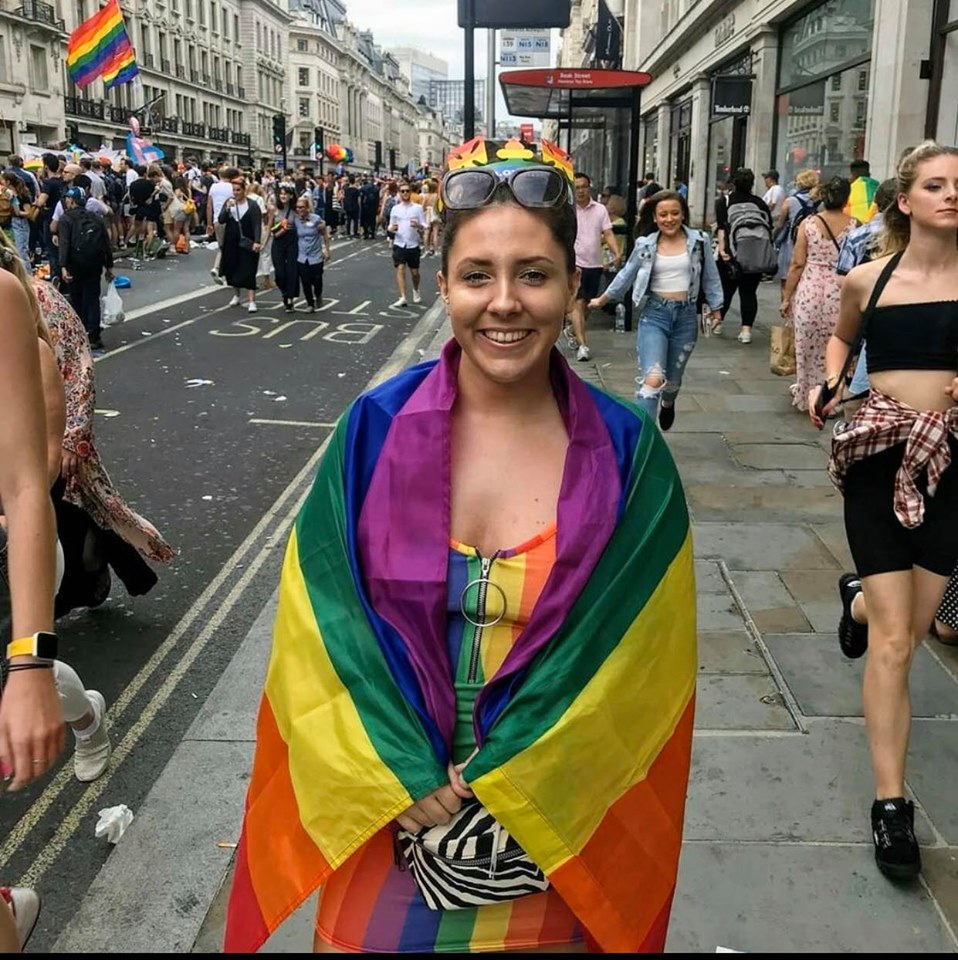 There are many people who are still struggling to come to terms with their sexuality or who want to be a bigger part of the community.
"You're not invisible and people are there for you and they'd like to celebrate with you. Just because you can't do that at home in the way you should be able to doesn't mean you shouldn't at all," said Maia.
"It's really important that you remember that being part of the community and celebrating Pride is a really good thing, it's really positive. Even when you can't do it at home or it's not the way you wanted it to be, just try to make the most of it."
Here are some useful links about Pride Cymru and the LGBTQ+ community: