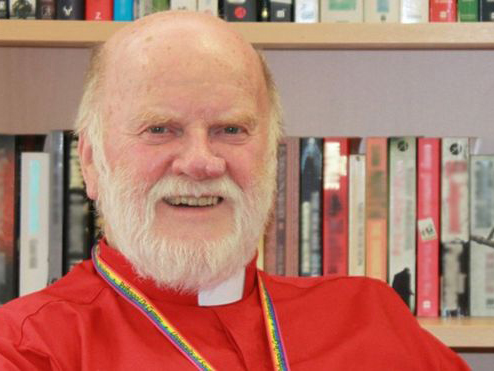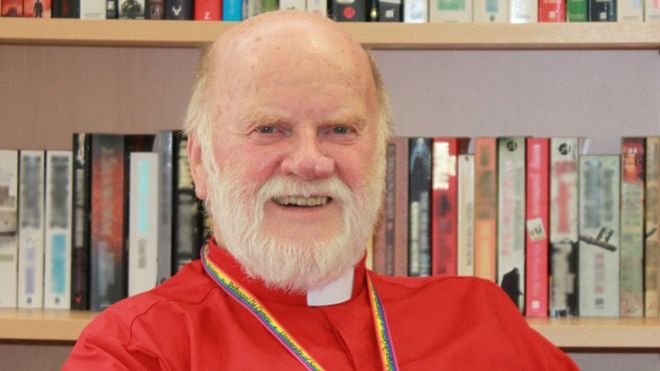 A Chaplain at the University of South Wales has been named gay role model of the year by Stonewall, Europe's largest LGBTQ+ charity.
"It came as a surprise to me, I wasn't really expecting it," said Reverend Ray Vincent.
"I experience it as a challenge really because it is still needed. It shouldn't be necessary in an ideal world to have a gay role model, but it is really needed."
Rev Vincent was nominated by colleagues because of his work to make the University more inclusive to LGBTQ+ (Lesbian, Gay, Bisexual, Trans, Questioning) staff.
In 2012, he helped create a network for LGBTQ+ staff called Spectrum, and he volunteers as a role model for LGBTQ+ staff and students at the University.
Rev Vincent continued: "We are just trying to make the whole thing visible and encourage people to come out and be who they are.
"I want to say that I would not push anybody to come out about their sexuality, but at the same time, it is well worth doing and the more people who do it the better. And the other thing is that I am a Christian minister, and I am thoroughly convinced that inclusivity is part of the Christian message."
The University of South Wales was listed as the 43rd inclusive employer on Stonewall's employer index.
Julie Lydon, The University of South Wale's Vice-Chancellor, stated: "The University of South Wales is so proud to have risen 61 places in the Stonewall Workplace Equality Index. 
"We really feel this shows that our University is an inclusive place to work, with a clear commitment to furthering LGBT+ equality across all of our policies and practices.
Participation in the index is voluntary and Stonewall ranks these institutions based on their work to be inclusive towards their LGBTQ+ staff.
This was the first year that The University of South Wales was listed as one of Stonewall's top 100 employers.
The University is one of 12 Welsh employers to make Stonewall's top 100 list.
"To now see higher education institutions dominating the Top 100, including five from Wales for the first time, shows not just how far we've come, but gives a real positive message for the future," Andrew White, Stonewall Cymru's director, told BBC Wales in an interview.
Rev Vincent and his colleagues are now focusing on Trans equality at the University and trying to create a support system for LGBTQ+ staff that go abroad as University employees.