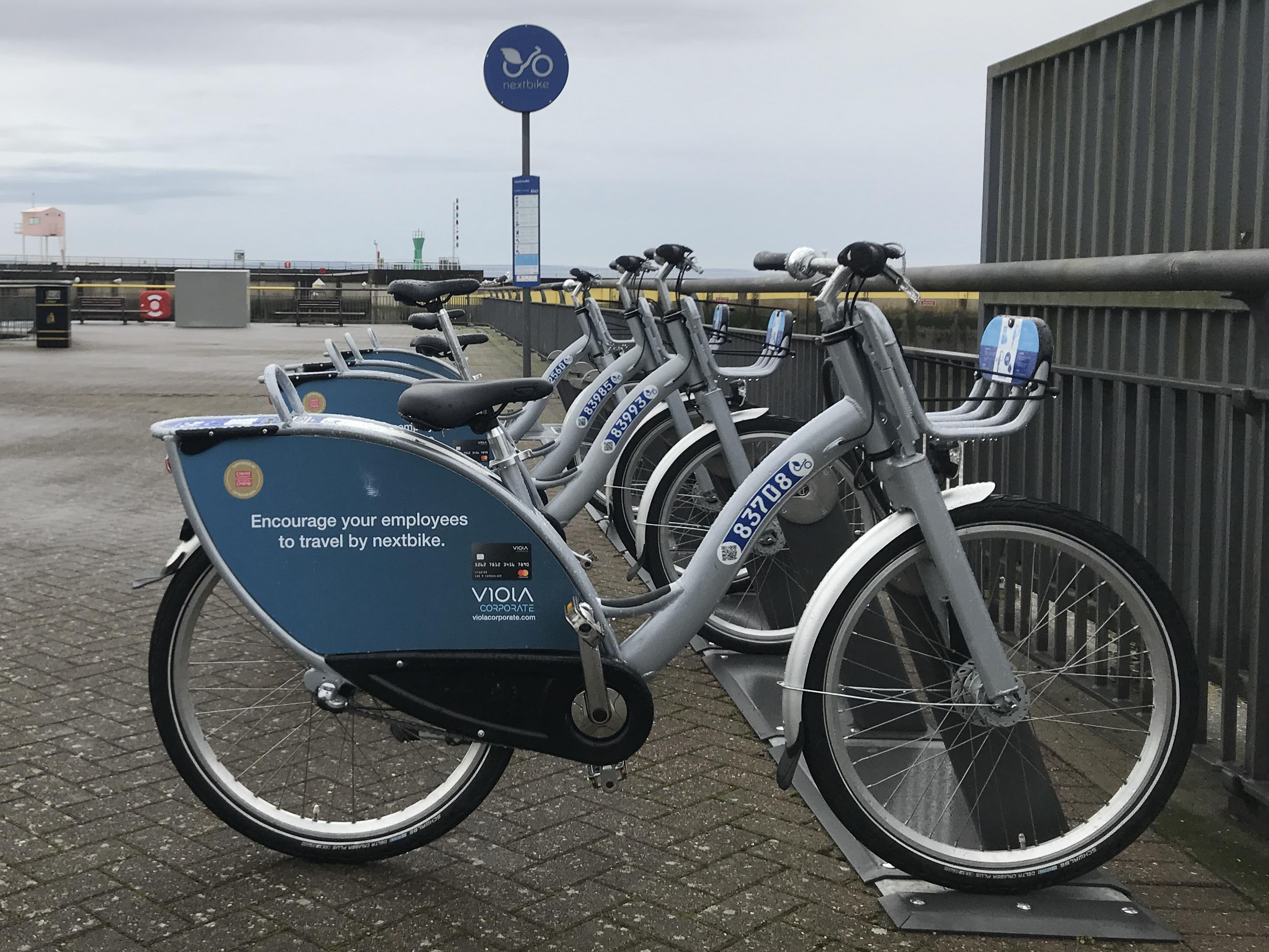 A £15,000 study into the development of sustainable transport in Penarth is set to be carried out. 
Organisers of the scheme, which is being funded by Welsh Government and run by the Vale of Glamorgan Council, are seeking ideas from residents about how to link Penarth with Cardiff and ease traffic congestion.
Welsh Transport Appraisal Guidance (WelTAG) is a five stage study, that is designed to help local authorities provide sustainable transport in their community. 
The council have used the £15,000 they received from the government to hire consulting firm Capita to carry out the first stage.
To understand what residents of Penarth need, the council held a public drop-in event on January 24.
Emma Reed, Head of Neighbourhood Services and Transport, was at the event to answer any questions: "At this stage all we want is ideas – however wild and wacky they might be – all ideas are welcome." 
The council are considering schemes including; electric Next Bikes, a shuttle bus that crosses the Cardiff barrage and a walking and cycling route from Merrie Harrier to Pont-y-Werin. 
One of the projects that attracted the most attention, and controversy, was the proposed Headland Cycle Link (a cycle path connecting Cardiff barrage and Penarth promenade).  
This is not the first time the Headland Link has been proposed; the initial project failed disastrously when it ran into uncontrolled overspends and ending up costing the tax payer more than £26,000,000 – even though nothing was ever built. 
Some residents thought the cycle link could solve a lot of the town's current traffic issues while also meeting the need for more sustainable transport. 
Joanne Harris, 38, a mother of three "cycle crazy" children who ride to school everyday, said: "It's a brilliant idea. 
"I'm sure our neighbours in Cardiff would head to Penarth Esplanade more often, especially if they could miss out the dreaded Custom House Hill."
Some people remembered the original project and thought the new cycle link would just be another waste of time and money.
Ella Smillie, 41, thought it was unnecessary: "I can't see significant improvements to what we've already got, especially when weighed against the costs involved.
"It's clear to me that we need better public transport between Penarth & the Bay though. I'd love to see a tram or a shuttle bus across the Barrage."
Helen Hodgson, from Penarth, agreed: "This was looked at in the past. It will cost millions to deliver such a complex link. 
"There are so many engineering issues of constructing this in a coastal environment not to mention NRW (Natural Resource Wales) requirements and I would rather see the money spent elsewhere in Penarth."
The project by the Vale of Glamorgan Council has been funded by the Welsh Government and comes in the wake of the Active Travel Act (2013) and The Well-being of Future Generations Act (2015).
Sophie Howe, Future Generations Commissioner said: "As well as being a legal obligation, the Acts provide an opportunity to find transport solutions which support the well-being of people and planet."
The next stage of the study will be a report produced by Capita, due to come out next month, that lays out a list of possible schemes and potential costs.
Monmouthshire and Gloucestershire councils also recently commissioned Capita to carry out a WelTAG study, aiming to ease congestion in Chepstow.
Also due to come out next month is the council's long awaited Parking Consultation Study which is likely to be affected by the WelTAG consultation. 
The Vale of Glamorgan Council will look at all the recommendations made by Capita and decide which ideas they would like to go ahead with.