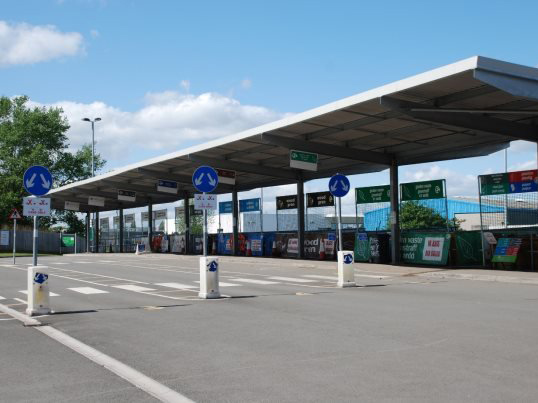 EDUCATION stations have been introduced at Cardiff's recycling centres, but residents worry it may increase fly tipping. 
Two Waste Education Officers will be stationed at each Household Waste Recycling Centre in Cardiff: Bessemer Close in Leckwith and Lamby Way in Rumney. 
The officers will check bagged waste to make sure recyclable materials are removed before the waste is disposed of. 
General waste can still be disposed of at both Household Waste Recycling Centres and there remains no limit on the amount disposed of in the appropriate skip. 
If residents refuse to allow the officers to search the contents of their waste, they will be turned away to separate recyclable materials at home.  
"I don't think a lot of people will be willing to let them open their bags of rubbish," said Nick Leney, 45, from Grangetown. 
"People are already going out of their way by taking their rubbish to the tip, so won't take it well if they are turned away and this could lead to more fly tipping, 
"People need more education in the first instance; it is easy to separate your waste if you are motivated to research how to do it," he added.  
Mr Leney suggested that more recycling bins could be placed alongside general waste bins in the city centre, in parks and outside schools to raise recycling awareness.  
Ceri Davies, 43, from Cathays thinks the new education stations will help to inform residents but is also concerned about fly tipping. 
"It seems a good idea on the face of it in terms of educating people on what can be recycled, 
"The system Cardiff operates with – co-mingling of recyclable waste – can lead to contamination issues so every little helps in addressing this, but this may be better done in the home.  
"Sending people away with waste, however, may lead to fly tipping which is an issue in Cardiff.  
"It is a difficult area and it is good to see the council trying to address issues," he said. 
Some residents complain that since Wedal Road tip's closure in March 2018, recycling has been made inconvenient and that they have seen an increase in fly tipping.
Sarah Jones, 42, from Penylan said: "I don't go to recycling centres as much as I used to since Wedal Road tip closed, even though Lamby Way is bigger, it is inconvenient to get to.
"Since the closure of Wedal Road tip, there seems to have been more fly tipping and the education stations may not help this. It is important to cut down in the first place,
"There is a lot of time spent punishing those who don't recycle, but it is difficult for people when so much supermarket packaging is non-recyclable. There should be a bigger emphasis on educating Cardiff residents on what they can and cannot recycle."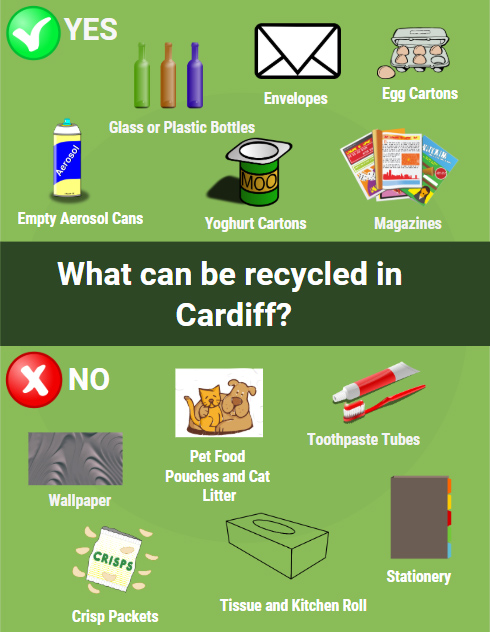 Assistant Director Street Scene, Matt Wakelam, wants to reassure residents worried about fly tipping.  
He said: "Residents will only be turned away if they refuse to work to review the waste for recycling, 
"Unfortunately, we are unable to force them to work with us and therefore need to incentivise proactive work to lift recycling from general waste, 
"Up to 50% of all general waste can be recycled and it is important that we improve the levels of recycling and support citizens to improve behaviours.
"Residents should not worry as pilot work has been undertaken informally over recent months to ensure support and monitor if there are any adverse activities.   
"The pilot was positively received and therefore the education stations have now been formally introduced." 
According to the Welsh Government, Wales is the third best country in the world, second in Europe and first in the UK for recycling.
Cardiff Council is required to reach a statutory recycling target of 64% by April 2020. 
For more information on what can or cannot be recycled in Cardiff click here.