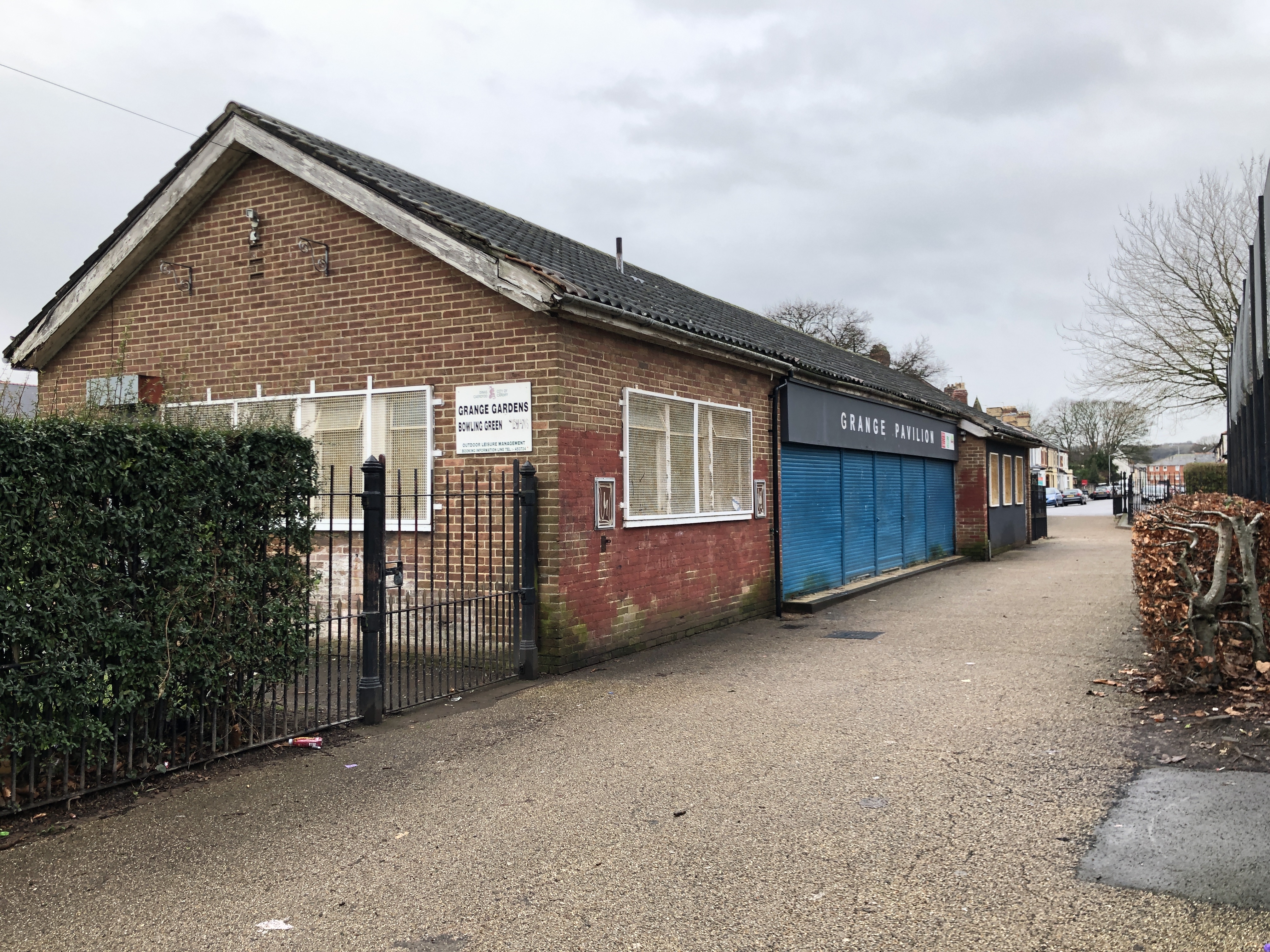 RUNNERS from Grangetown are going the extra mile for their community in a bid to raise funds for the Grange Pavilion.  
The currently vacant Grange Pavilion is scheduled to be demolished on 31 March, with a new facility, under the same name, to open in 2020.  
The current building is plagued by accessibility issues, with the shutters broken and a leaking roof. The venue is also too small to host large group activities.  
The redevelopment of the Grange Pavilion will double its size, allowing Grangetown residents to plan and run community activities for free, while generating revenue through private hire for wider community benefit.  
The Pavilion, a partnership between Cardiff University and residents' group Grangetown Community Action, will look to tackle social isolation issues and increase wellbeing, and hopes to deliver a self-sustaining community asset.  
The new building will cost an estimated £1.5m to develop, with 80% of that money raised through grant funding and donations, notably from Big Lottery Fund and Welsh Government. 
However, £250,000 is still needed to ensure every phase of the redevelopment is complete.  
Run Grangetown have decided to act. Last weekend the community group began their pledge to run a mile a day in order to raise money for the Pavilion up until it opens on January 26, 2020.   
Their goal is to raise £2,190 by the time the newly developed Pavilion opens.   
Steve Austins, 42, Chair of the Pavilion CIO Board and founding member of Run Grangetown, told The Cardiffian: "Run Grangetown is a proud member of the local community – we were also set up with the support of Cardiff University's Community Gateway scheme – so it feels right to help. 
"Grange Gardens is often where impromptu weekend group runs start from and end, so to have a new purpose-built centre there will be great. 
"The idea came about earlier this month. We (the Grange Pavilion CIO) were talking about provisional opening dates for the new pavilion. I did some quick maths and so it began." 
Grangetown Councillor Ashley Lister has also heaped praise on the running group.  
He said: "I think it's brilliant what the guys at Run Grangetown are doing. We've got some great residents that are willing to give that extra bit. 
They enjoy running and this is definitely going to be a challenge for them. But it's really nice to see that they're actually willing to take on the challenge to raise funds for their community." 
Coun Lister also outlined the current plans for redevelopment.  
"We will start with phase one (following the demolition) and then continue to try to rebuild and raise funds for the remainder. Hopefully we'll be able to do the whole rebuild, as planned. 
"The fundraising efforts are continuing from the community and we are continuing to work with our partners at the University."  
Run Grangetown meet every Tuesday evening at 6.30pm at Channel View Leisure Centre. You can sponsor them by clicking this link