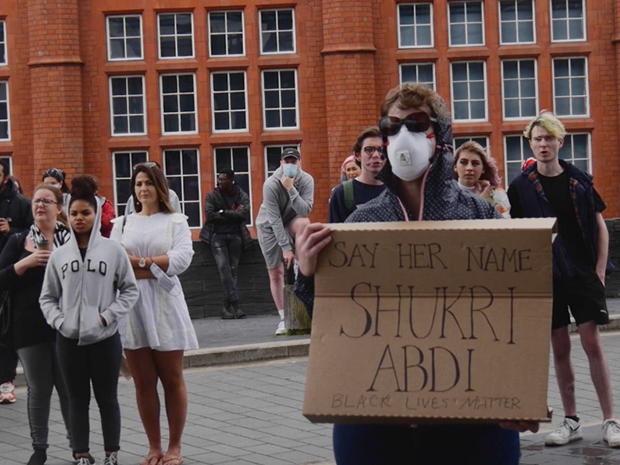 PROTESTERS gathered outside the Senedd in Cardiff Bay to pay tribute to a 12-year-old Somalian refugee who drowned in the River Irwell in Manchester last year.
The protest held in Cardiff joined demonstrations which took place all across the UK, the US and Canada.
Greater Manchester police said that they did not believe there were any suspicious circumstances surrounding her death and called it a "tragic incident".
Family of Shukri Abdi claim that she was bullied for months at school before she drowned and found it hard to believe she would voluntarily go into the river since she could not swim.
Her family have raised serious concerns about the investigations that took place.
Greater Manchester Mayor, Andy Burnham, called for a wider investigation into the events that led to that day.
The inquest hearing is currently suspended, with no date set as to when it is to be resumed.
When Shukri's mother was asked by the BBC's Victoria Derbyshire if she believes the police force treated her differently because they are institutionally racist, she replied 'yes'.
Moving speeches were made by campaigners in front of the Senedd and the crowd held five minutes of silence in memory of the young girl.
A Change.org petition set up shortly after her death currently has over one million signatures.