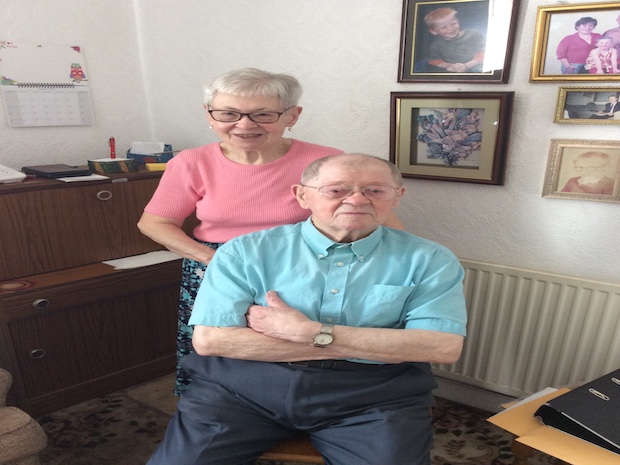 As lockdown restrictions ease in Wales, some fear their lives will never get back to normal
A THIRD of those shielding in England and Wales say lockdown has worsened their mental health, according to the Office for National Statistics. This follows Wales' easing of lockdown restrictions, from reopening non-essential shops to allowing two households to meet outdoors.
Betti Thomas, 86, from Splott, is shielding with her brother John, 94, who has prostate cancer. Betti, who has been treated for depression since 2018, says shielding has negatively impacted her mental health. "Our lives have completely changed and I don't think that we will ever feel able to lead a normal life," she said.
The Welsh Government advises high-risk people to shield until August 16, including those with certain cancers or respiratory conditions. As a carer for her brother John, however, Betti is shielding to minimise the risk of transmission. Not being able to enjoy simple things, such as going to church, has left Betti struggling with her mental health.
Betti said: "My mental health has suffered. I don't sleep well and wake up in the early hours, worrying about how I would cope if the fridge or washing machine stopped working. I wonder how I would manage if one of us had to go to hospital. They are all what ifs, but the thoughts are still there."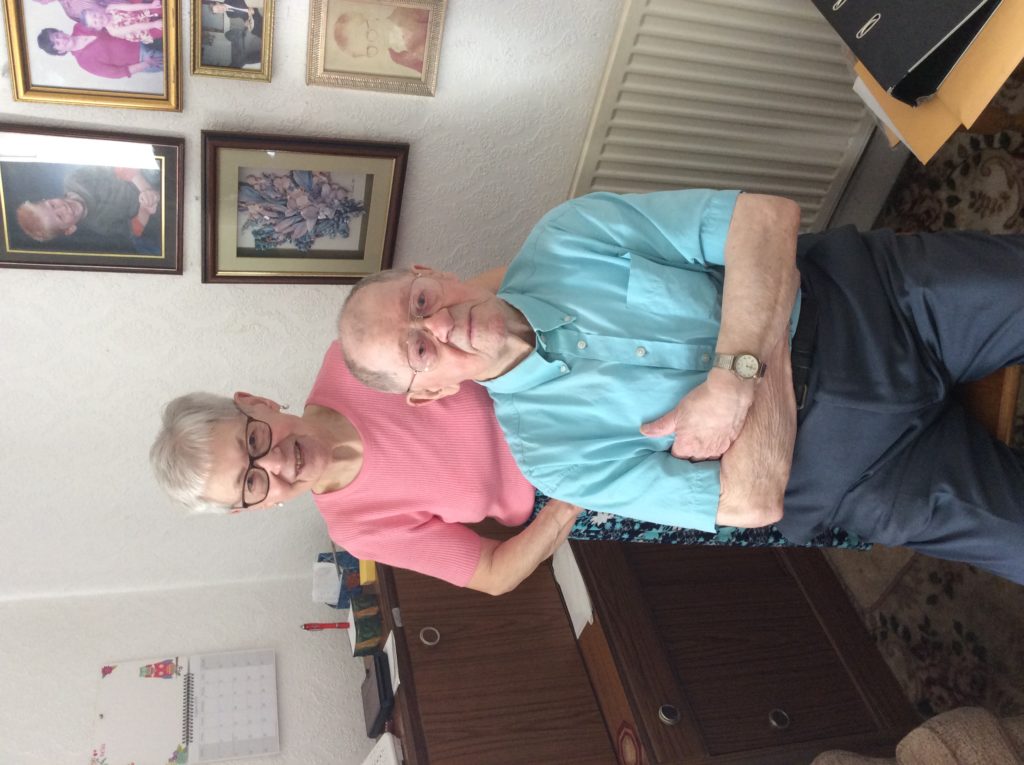 Since lockdown was announced, Betti and John hadn't left the house until last week for a walk. Betti said: "I couldn't leave John on his own for over 10 weeks. He relies on me for everything, from morning until night. I cook, clean, pay the bills and make sure he has the right medication each day."
Both have missed medical appointments as they don't own a car and using public transport would put John at risk. Betti has missed blood pressure checks, whereas John has been unable to attend eye clinic appointments. "We've lost our independence and confidence," Betti said of the impact on their mental health.
Worries about people who may not social distance make them apprehensive about going into shops and using public transport. "While we don't have any suicidal thoughts, we do worry life will never be the same again," said Betti.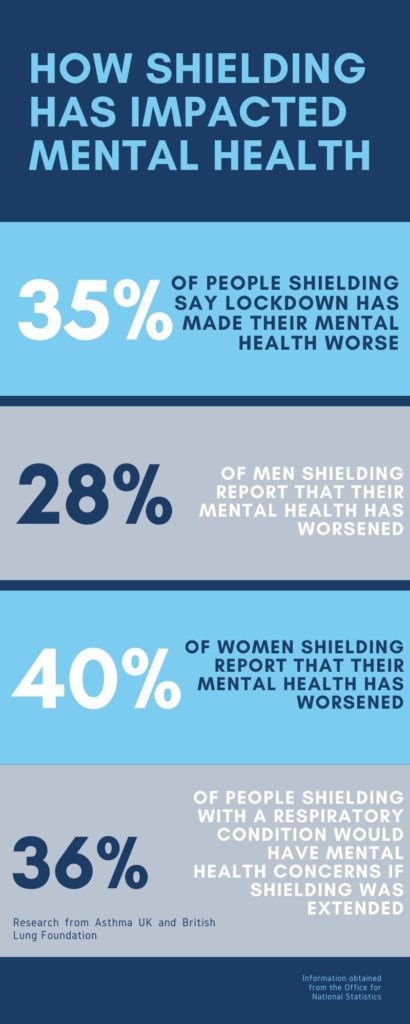 While Betti's faith has helped, she misses going to Mass at St Saviours Church. "There is an online service, but it's a poor substitute," she said. They are grateful for the community spirit from the church and their neighbours while their family is based in New Zealand and Los Angeles.
One neighbour in particular calls them every day and brings them essentials. While Betti keeps herself busy by baking cakes for her friends to say thank you, she admits she has to push herself most days.
While the Welsh Government has advised high-risk people like John to shield, Sarah-Lou Roberts, 39, is shielding because of mental health conditions. Sarah was diagnosed with agoraphobia two-and-a-half years ago.
A person with agoraphobia experiences anxiety when they perceive an unsafe environment that has no easy escape. Despite not having received a letter, Sarah's agoraphobia makes her "more afraid to go out than before," so she has closely followed shielding advice.
"It's going to take a lot of work to get out and about again. I've been indoors for over 3 months. I didn't like being around people anyway and now it feels worse," Sarah said of the long-term impact of shielding on her mental health.
While shielding hasn't made a huge difference to Sarah's routine, it has impacted her agoraphobia. Usually, she would go out once a fortnight, including for a monthly craft workshop. "The small, positive things that gave me focus were taken away when lockdown started," she said.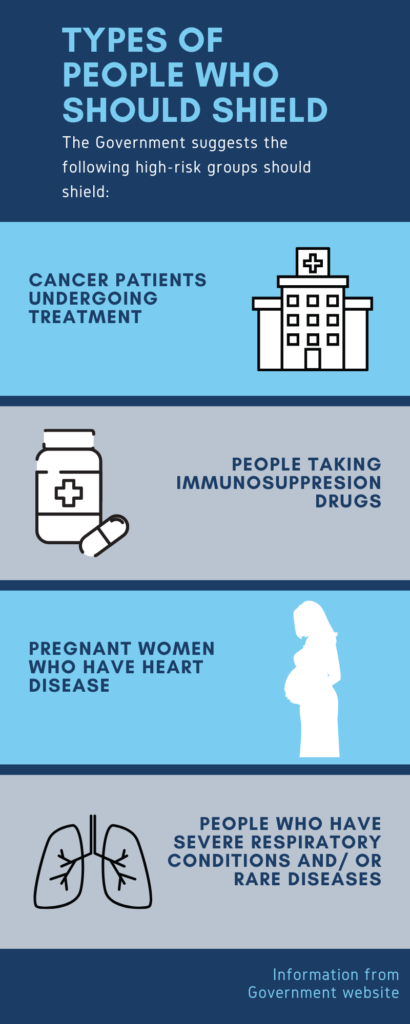 Sarah hasn't left the house except for medical reasons since the end of February. The possibility of a second wave and lockdown restrictions being re-imposed is particularly stressful for her. Sarah said: "I have so many worries and anxieties about visiting somewhere. The queues make me really anxious. When I had to queue at the doctors and the chemist, I was in such a state."
As well as fearing coronavirus itself, Sarah is anxious about accidentally breaking social distancing. She said: I'm worried about going to places in case it is wrong. It might have been publicly announced that the place is open, but that doesn't necessarily register in my head and I don't feel comfortable going."
Sarah believes restrictions should ease despite her agoraphobia, but that "masks should be mandatory". She said: "Many people will not have experience of mental health issues or know how to deal with it. Losing jobs and isolation means we will see a rise in people suffering with mental health.
"We cannot keep people locked up forever. Wales' pace has been slower and more sensible than England. It's time to get back into everyday living, with necessary precautions."