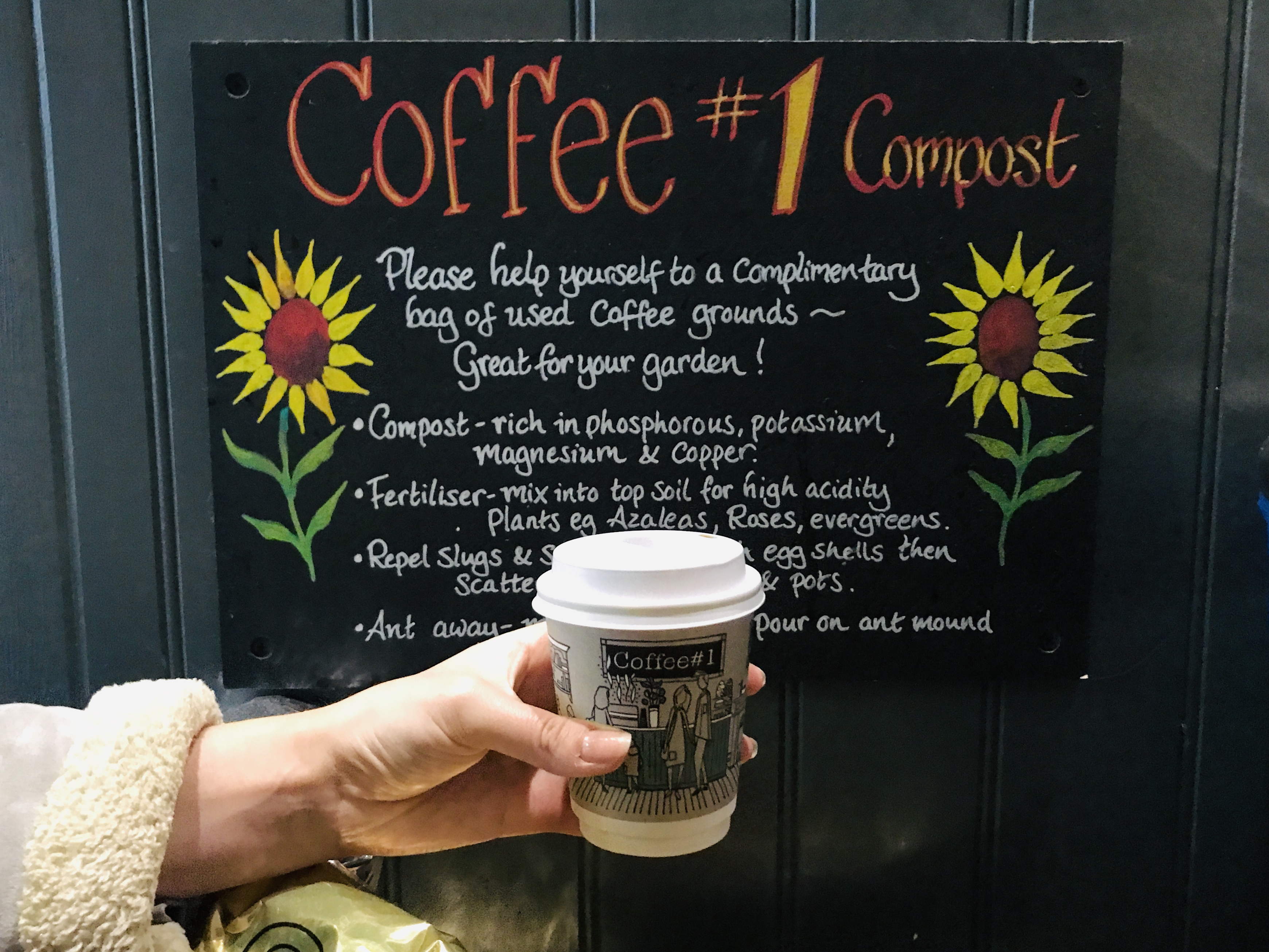 Visit your local branch and take home as much used coffee as you want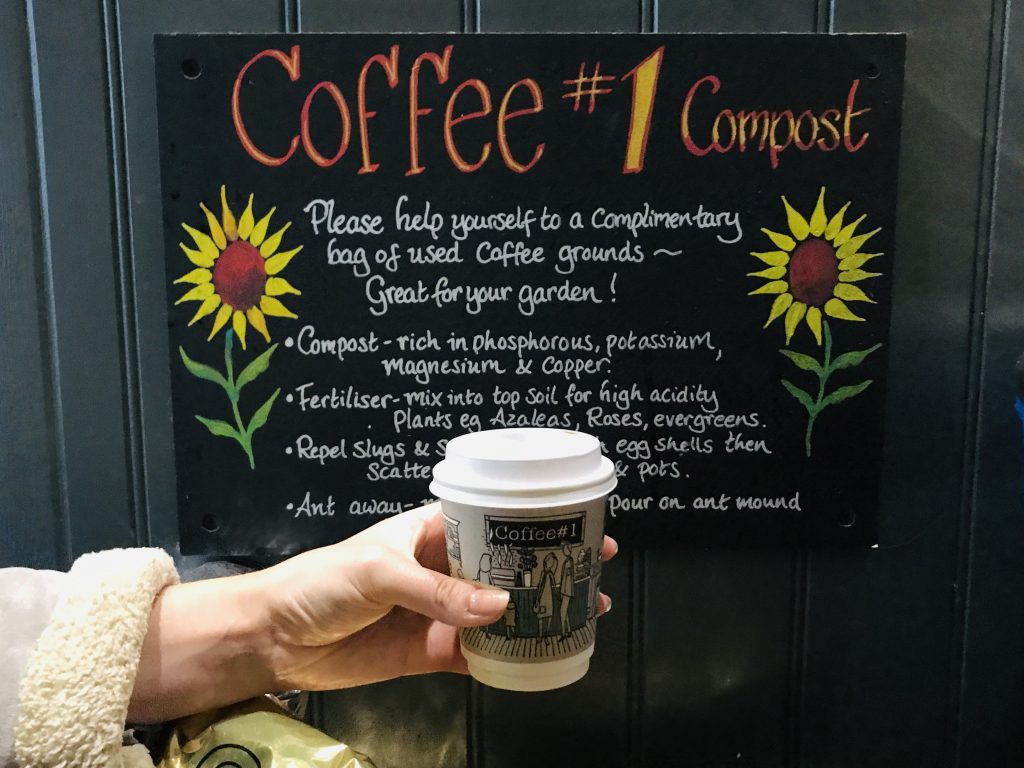 Used coffee grounds are what's left behind once your delicious coffee has been brewed.

The UK produces 500,000 tonnes of waste coffee grounds each year. If we actively choose to recycle them, the environment benefits, as it stops this waste adding to the already full landfills.

Landfill sites are where most waste coffee grounds end up.

They account for 22% of the UK's methane emissions as a result of the decomposition of organic material – methane is a greenhouse gas 28 times more potent than carbon dioxide.

Making a real impact
Coffee #1 is a company that is conscious about the environment and the effect that both its products, and the waste it produces, have on the planet.

In selected stores across the UK, Coffee #1 offer their used coffee grounds for free to customers so that they can be recycled instead of ending up in landfills.

The UK uses 3 billion disposable cups a year resulting in the waste from disposable cups alone coming to 25,000 tonnes a year.

Coffee #1 wanted to help combat this waste so they now serve their drinks in innovative biodegradable, double-walled takeaway cups with compostable lids.
Coffee grounds have many practical uses around the home, garden and even in beauty routines.

For the garden:
Fertiliser
Mix the grounds with dead grass clippings and brown leaves and then spread them around your plants. Used coffee grounds add nitrogen and potassium to the soil, as well as a boost of magnesium which all plants need to stay healthy.

For you:
Face and body scrub
Coffee grounds work great as an exfoliator and will save you money. The abrasiveness of the grounds helps remove dead skin cells, without irritating your face or body. We've got a great recipe too.

For the house:
Repair scratches

You can use coffee to hide scratches on dark wood. Mix a small number of used grounds with warm water to make a paste, rub the paste over the scratch, and wipe it off with a towel. You can also use our plastic-free bicarbonate of soda paste in all sorts of ways around the home.

Finding a second life for coffee grounds can help you save money, and live a more environmentally friendly lifestyle.