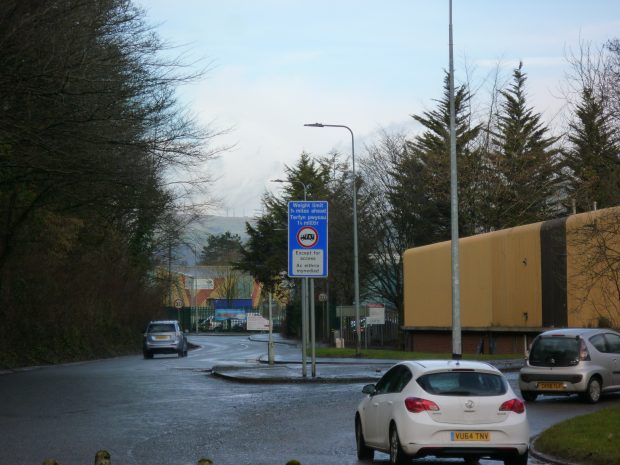 RADYR residents are concerned about construction lorries taking shortcuts through the village, putting children at risk.
A resident of Heol Isaf, who wished to remain anonymous, said: "There doesn't seem to be any police presence, but I don't see what they can do really. It's understandable because Heol Isaf is the main arterial route into Cardiff and to the M4 and the alternative route is such a long way round.
"It's not safe to walk our grandchildren to school anymore because of the lorries flying along the road and there are so many diesel fumes, so my wife walks the long way, round the back roads now. On the walk to school we usually see about five lorries."
"The HGVs driving along the road are causing huge potholes which are continually being filled in."
Phase one of building the 7,000 homes at Plas Dwr started on Monday which means a lot more lorries pass through the village.
Despite planning conditions preventing vehicles over 7.5 tonnes passing through the village, and many signs along the length of Radyr's main road, Heavy Goods Vehicles, some exceeding the limit are still using the village as a cut through.
Councillor Caro Wild said: "We're doing lots to alleviate the problems. It is completely unacceptable for HGVs to break the law, especially near schools and pedestrians."
Coun Wild said: "We have met with the main developers at the nearby site, reminding them of the their obligations under our planning rules."
Councillor Rod McKerlich said: "We have asked for cooperation of receiving companies such as CEMEX, Redrow and Barratt.
"We are insisting that Cardiff council planners make conformity to the weight limit, a condition of the planning approval.
"Finally, we are asking police to prosecute infringing vehicles. However, they are reluctant to accept photos or personal observation as a basis of prosecution."
Inspector Ben Davies at Fairwater Police Station said: "I am aware of concerns regarding HGVs travelling through the area and I have met with local residents and the council to find a way forward.
"We have also run an operation to directly target overweight vehicle usage and educate drivers. We intend to repeat a similar operation which will include visiting companies whose lorries continue to drive through the area."
Residents can report over weight lorries in Radyr by emailing the registration number, the time and date and the name on the vehicle to getintouch@plasdwr.co.uk.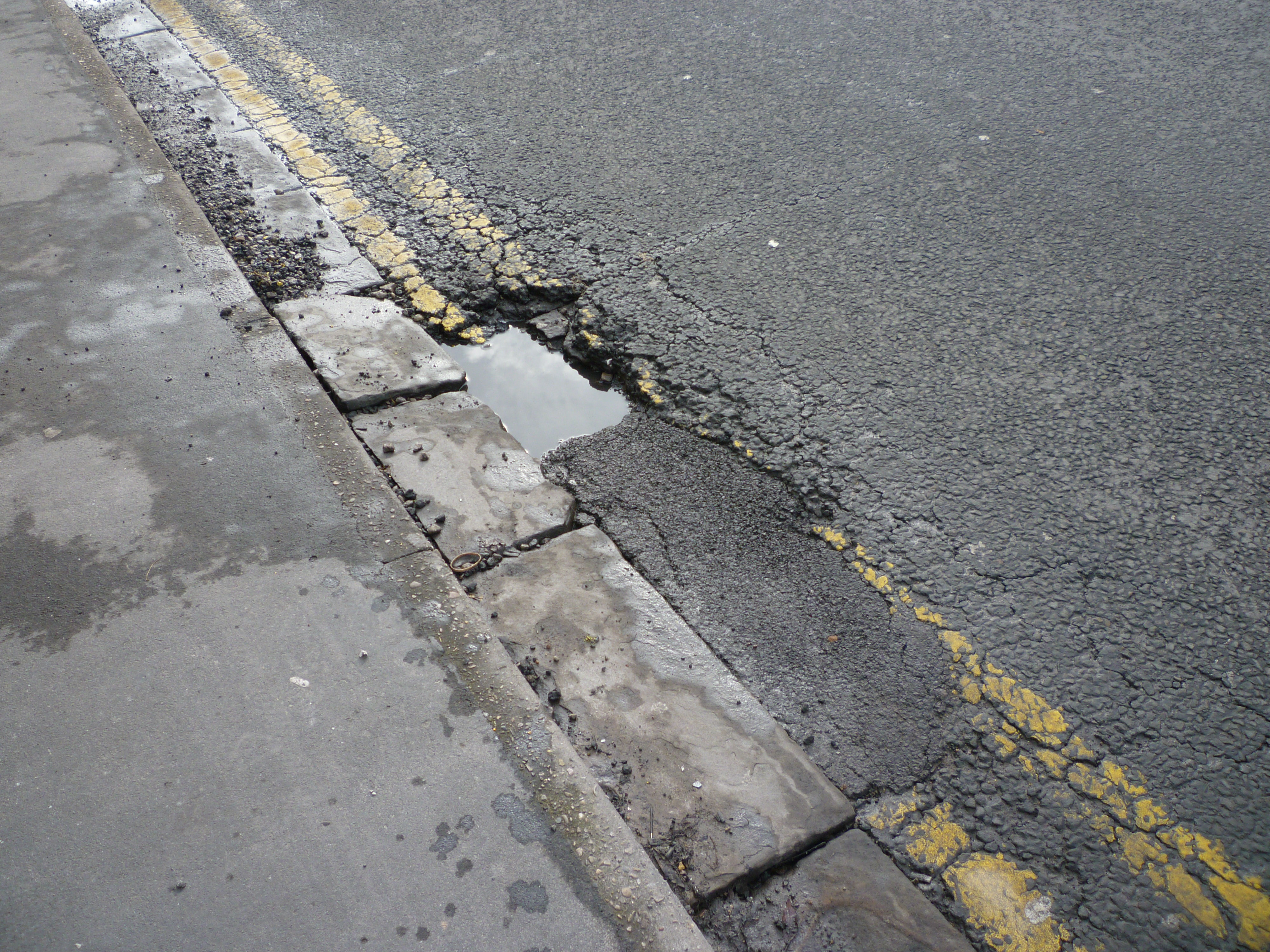 A pothole in Radyr. Residents are complaining the problem is getting worse.